Slapping on tariffs is definitely not a constructive way to resolve economic and trade frictions, China's Foreign Minister Wang Yi made the first official response to US President Donald Trump who announced to impose a 10 percent tariff on the remaining US$300 billion (S$413 billion) of Chinese imports, starting from September 1.
The announcement came right after the two countries' negotiators failed to make progress in US-China trade talks in Shanghai.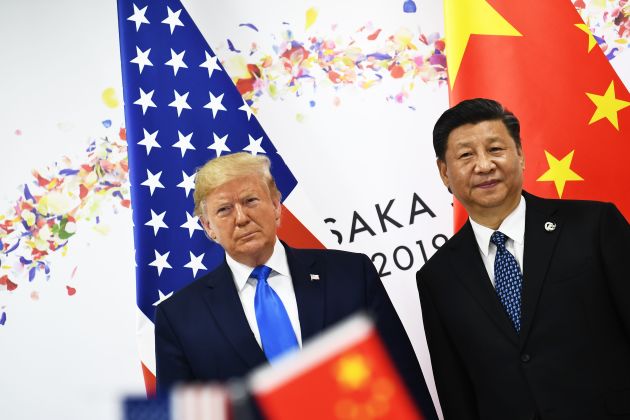 Wang told a local Chinese television station on the sidelines of an Asean meeting in Bangkok which he is attending.
Trump later told reporters he could further ratchet up the tariff rate – even beyond 25 per cent – depending on progress in talks with Chinese President Xi Jinping.
"I think President Xi…wants to make a deal, but frankly, he's not going fast enough," Mr Trump said.
The US-China Business Council (USCBC) said that Trump's new tariffs will not facilitate an agreement, but lead to more difficulties, the Straits Times has reported.
 "We're concerned that today's action will drive the Chinese from the negotiating table, reducing hope raised by the second round of talks that ended this week in Shanghai," council president Craig Allen said in a statement.
"We're concerned these additional tariffs will further erode our reputation as a reliable supplier, and our farmers, workers, and consumers will suffer more," said Allen quoted by Straits Times, adding that his organization is also worried about potential retaliation from China.
The new tariffs have hit US financial markets as well as the rest of the world.
Oil prices plummeted 7 per cent, with Brent crude registering the biggest daily percentage drop since February 2016. The benchmark S&P 500, which had been in solidly positive territory on Thursday afternoon, closed down 0.9 percent. Benchmark US Treasury yields also fell.
The Stoxx Europe 600 was down as much as 2%, the most on an intraday basis this year. The market in China, Singapore, and Japan have also been affected by the trade escalation.
According to China's official media China Daily, Ruan Zongze, vice-president of the China Institute of International Studies, said, "In fact, it is China's lasting growth that makes a more powerful cooperative partner (for the US) in the global arena."
Ruan said close China-US collaboration at the Group of 20 is an example, and such teamwork has served like a powerful glue that steadfastly binds together the interests of the two countries.
Their bilateral trade accounts for roughly one-fifth of total world trade, and it is necessary for Beijing and Washington to foster mutual trust and eliminate fluxes and uncertainties in the face of fresh global complexities and challenges, Ruan told China Daily.
The working groups of China and the US will maintain frequent communication before the next round of high-level talks in the US in September, Ministry of Commerce spokesman Gao Feng said at a news conference in Beijing on Thursday.