(Singapore, July 7, 2020) While China's flagship stock index is stimulating the world market, the misbehaving Chinese overseas-listed companies have once again raised the question of how far the Chinese economy can go.
Yesterday, China's Shanghai Composite Index jumped to its highest level since early 2018 by soaring to 5.7%, causing the global stocks to rally despite the rising coronavirus cases in the U.S.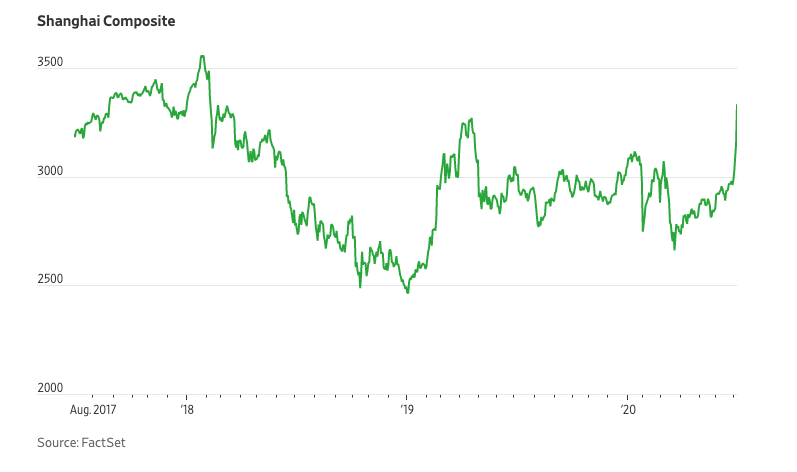 The U.S. stocks jumped Monday following the holiday weekend, lifted by shares of from the medical technology to banking industries.
The Dow Jones Industrial Average climbed nearly 460 points or 1.8%. The S&P 500 added nearly 50 points or 1.6%, and the Nasdaq Composite advanced some 226 points or 2.2%.
Among the advancers, shares of Becton Dickinson rose $5.44, or 2.2%, to $250.47 after the company said it was launching a rapid COVID-19 diagnostic test; Uber Technologies added $1.84, or 6%, to $32.52 after it said that it would buy Postmates; Goldman Sachs up $9.96, or 5%, to $207.36, while many bank stocks are down substantially for the year.
Some analysts say that part of the stocks' recent gains appear to stem from bets that the U.S. will be able to avoid having to reinstate widespread restrictions on business.
"Very few people think that there will be as draconian lockdowns again," said James Athey, a senior investment manager at Aberdeen Standard Investments, as quoted by the World Street Journal.
However, China's market analysts said it was hard to pinpoint a single clear driver for China's stock market surge on Monday, especially when quite a few Chinese overseas-listed companies or their officials are being investigated.
Since last week, the chief investment officer of the manager of the Singapore-listed Chinese company E.C. World REIT (E.C. W REIT), Li Jinbo, has been under probe by the island country's Commercial Affairs Department (CAD) and the Monetary Authority of Singapore (MAS).
Li received a letter on June 30 to provide certain information, documents, and electronic devices in relation to an offense under the Securities and Futures Act (Chapter 289).
He has been reportedly interviewed by the CAD in connection with the investigation, although the E.C. World REIT and the manager of the REIT are not under investigation.
In the U.S., Luckin Coffee, known to many as "the Starbucks in China", has been announced to delist from the Nasdaq following a massive accounting fraud.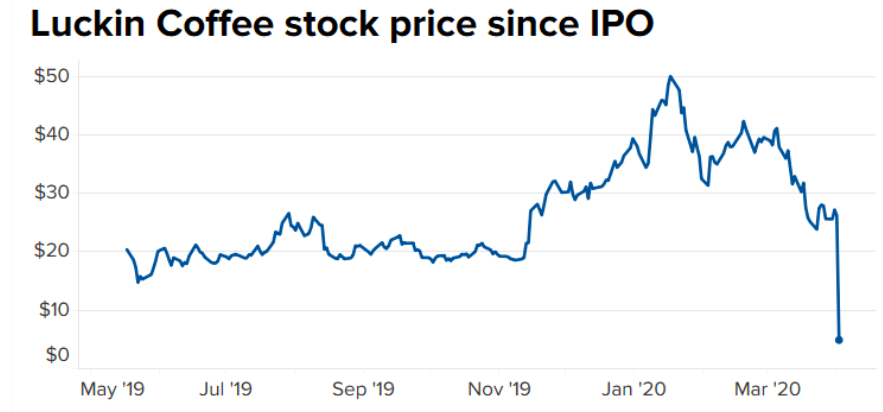 It only took Luckin 19 months from its founding to go public on the Nasdaq stock exchange in New York in May 2019.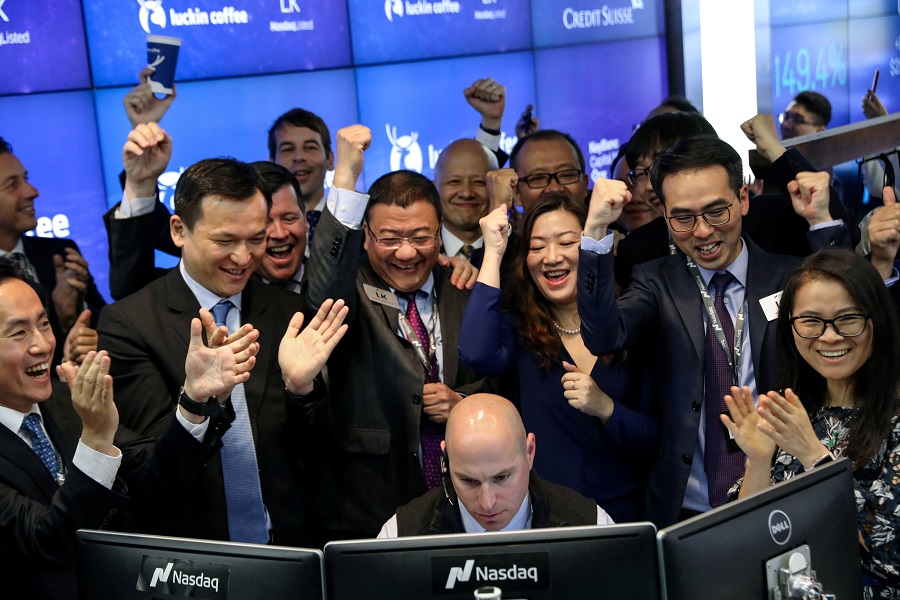 However, recent internal investigations concluded that the coffee chain's revenue in 2019 was inflated by 2.12 billion yuan (US$300 million), and the fabrication of transactions began in as early as April last year.
The company's chief executive, Jenny Zhiya Qian, and chief operating officers, Jian Liu, were fired by the board based on the committee's recommendation, although Charles Lu Zhengyao, the former billionaire co-founder of Luckin Coffee, survived an effort to oust him as chairman.
Back to the Chinese mainland market, the fraud issue is even more severe among listed companies.
According to the China Securities Regulatory Commission, some 22 listed companies have been investigated for accounting fraud, with another six referred to public security agencies, and 18 slapped with administrative penalties, since 2019.
"Many cases of accounting fraud in China concept stocks have to do with covering up losses or making their finances look better," Zhang Rui, an economics professor in Guangdong province, said in an article published on Think China.
Given the scandal-ridden Chinese companies and the pandemic-ridden global economy, the surge of China's market shall not reflect the real danger.