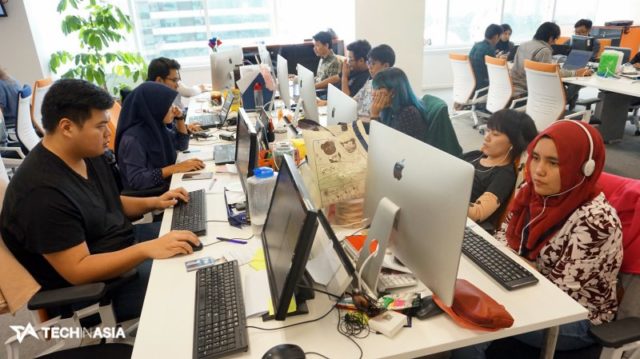 Indonesia, 8 Jan 2018 – S$14.5 billion e-commerce space may be ground zero for a discounting race to woo the country's legions of increasingly penny-pinching shoppers – but at least one player has said that it will not play along.
Online platform Elevenia, where independent vendors hawk items from electronics to pet food, was ranked number three as recently as June. But by last month it had slumped to ninth place after its new owner, conglomerate Salim Group, stripped out perks such as free commission for the sellers that use the platform and discounts.
"Eventually, you have to find the money from somewhere," said the business's new chief sales and marketing officer Edward Suwignyo, formerly of rival OLX.com. "Our aim, right from the beginning, was to build a sustainable business – and that means charging fees."
The strategy is not without risk. Some of the biggest names in online retail are moving in to snap up stakes in the rapidly growing segment, which has doubled in value in just the last two years, according to Google's study.
In August, China's Alibaba invested US$1.1 billion for a minority stake in Tokopedia, Elevenia's bigger rival. Alibaba owns 83 per cent of Singapore-based Lazada, Indonesia's top ranked online shopping site. Lazada operates in six markets across the region.
The trouble is that Indonesians are proving thrifty. Consumer spending posted slower rates of growth for much of last year even as the central bank cut interest rates and the economy added millions of jobs.
That has helped trigger an avalanche of discounts and cash-back programmes to help entice shoppers. Lazada offered steep discounts last year to mark its anniversary. Tokopedia offered 20 cents on the dollar cash-back for purchases of Unilever products following a tie-up between the companies. China's JD.com, which Google ranked No 6, is struggling to rein in marketing costs linked to discounts last year which have deepened losses.
Mr Suwignyo said that the focus for Elevenia (pronounced Eleven-nya) will be to set the company apart from rivals. It hopes to do that through cross-promotion with some of Salim Group's stable of brands including its Indofood line, which makes Indomie instant noodles, a beloved staple here. It also hopes to lean on the group's network of 12,000 or so Indomaret minimarkets.
Salim Group's extensive footprint makes it easier for shoppers to order goods online and pay at a convenience store, for example, catering to the country's large number of unbanked. Less than 10% of Indonesian adults have credit cards.
In a separate move, Salim announced a iLotte e-commerce joint venture with South Korea's Lotte Group, with a US$100 million budget. The business will offer Lotte branded products and other goodies. Elevenia is different because its business model resembles a shopping mall. Vendors sell directly to customers and use the platform's payment, marketing and other services.
Indonesian retailers can use all the help they can get. PT Mitra Adiperkasa, which owns the Indonesian rights to brands such as Zara and Starbucks closed its Debenhams stores and its Lotus shopping mall in Jakarta's central business district last month. Last year, 30 retailers belonging to the Employer's Association of Indonesia, APINDO, either went online or closed for good. Almost twice that many will follow suit this year, said Tutum Rahanta, APINDO's deputy chair.
"There are two things here: a worldwide shift to online shopping and the decrease in the purchasing power of Indonesian consumers. Many more will shut down their physical operations."
A shakeout in the online space is not out of the question either. Matahari Putra Prima posted a first half loss of US$13 million in part because of expenses linked to its Matahari Mall online site. Managers of physical stores may be unwilling to spend the time and money needed to collect a pool of loyal customers for their online businesses.
"Board directors will look at the losses and say 'Dude that's my bonus'," said Daniel Tumiwa, who recently stepped down at the Indonesia E Commerce Association.
Even so, cashed up and competitive, online giants will likely keep up spending on advertising and discounts to gain market share.
Mr Suwignyo said that it does not have to be that way. Thanks to proliferation of mobile phones and years of effort building trust among consumers, Indonesians are rapidly becoming online shoppers. For businesses, differentiating their products and services will be the way forward, he said. "The pie is big enough for everyone already," Mr Suwignyo added. "We don't have to beat each other up."