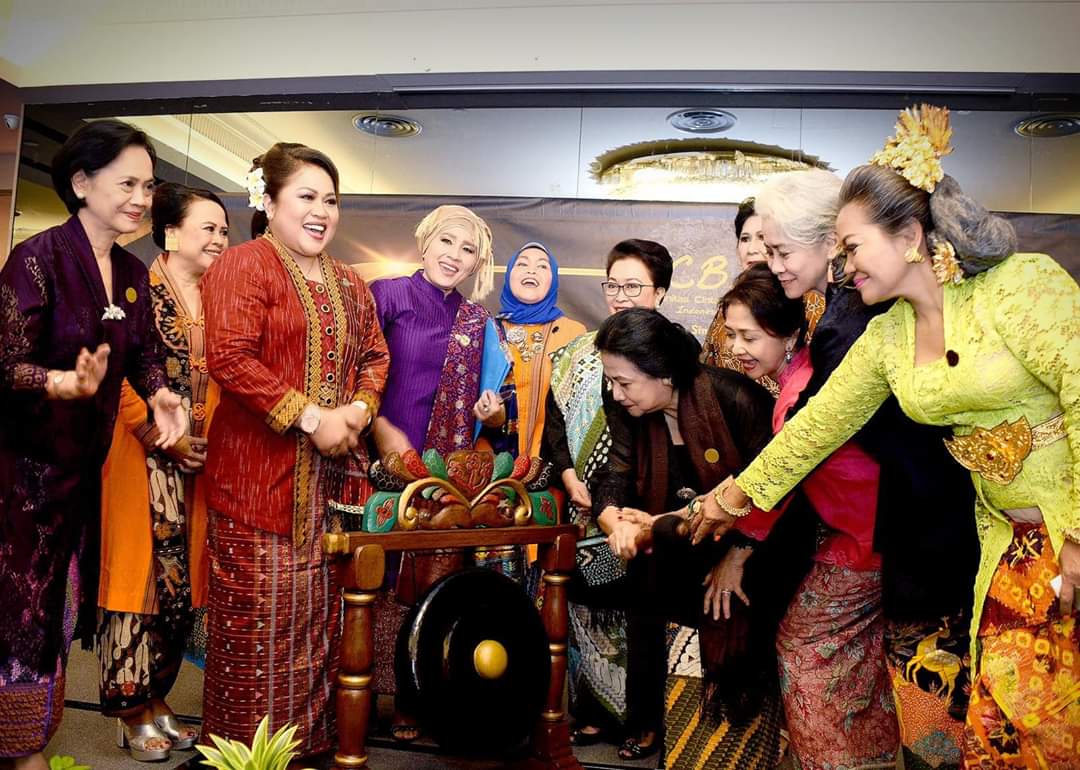 To many people, Batik is an icon of Indonesian culture. It has been Indonesia's most highly recognized and developed art heritage for centuries. But, with more than a thousand ethnic groups in Indonesia, it also reflects cultural diversity and vibrant traditional clothing.
Mrs. Muholis Andriyatni, a staff of the Economic Affairs, Embassy of Indonesia in Singapore emphasized that, "Even though the most widely recognized Indonesian national costume is batik, but actually Indonesian fabrics are many, not only batik. Beside batik clothes, there are Ulos, Songket, Tenun Ikat, Tenun Lurik Fabrics…..there are so many can be mentioned."
She talked to Fortune Times during the official launching ceremony of Komunitas Cinta Berkain Indonesia (KCBI) Singapore Branch at Royal Palm Ballroom, Central Clarke Quay on November 3, 2019. KCBI Singapore Branch with the main branch based in Jakarta has its support from the Indonesian Embassy in Singapore.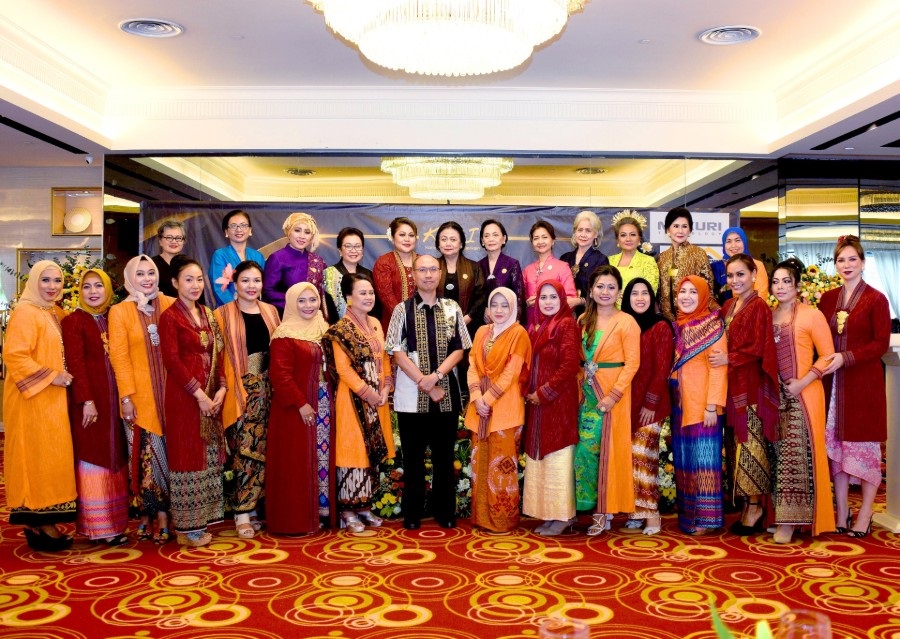 Mrs. Muholis is the Cultural Affairs Coordinator of the KCBI Singapore Branch. She said, KCBI is the only organization from Indonesia that promote Indonesian traditional fabrics in Singapore, with the support from the Indonesian Embassy.
KCBI is a community that accommodates Indonesian people who have a sense of togetherness to foster a sense of love and care for the culture of the Nation, especially the fashion culture of Archipelago's Clothing heritage not only within Indonesia but also worldwide.
Established on March 9, 2014, in Jakarta by Ibu Sita H. Agustanzil as the founder of KCBI. Since then, KCBI has developed and spreads to other regions in Indonesia and even in several countries in the world with Indonesian women as the founders and perpetrators of various activities.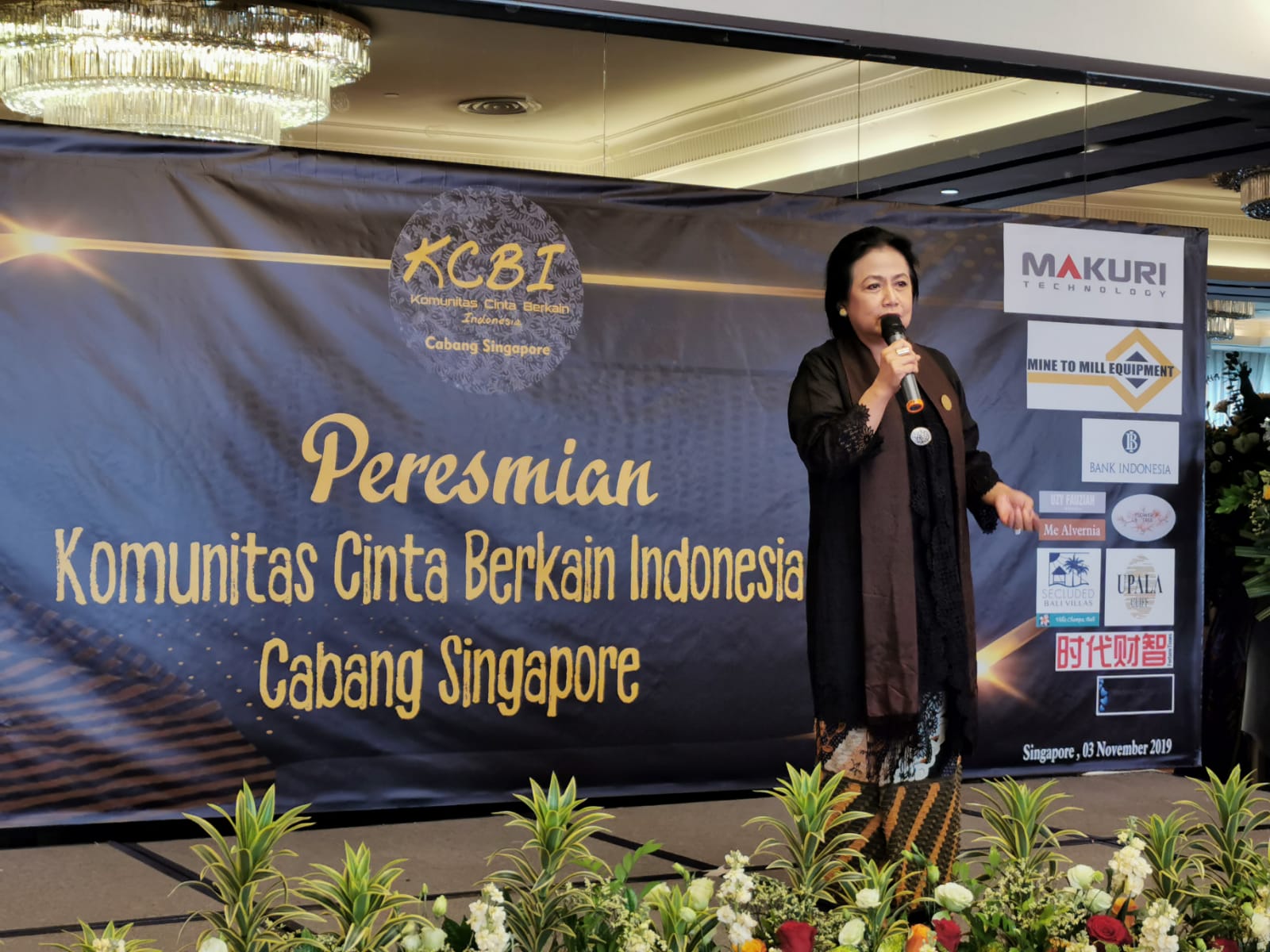 The KCBI branches already established in San Francisco – USA (2015), Bandung,West Java(2015 ), Surabaya , East Java (2015 ), Bogor, West Java(2016), Malang Raya – East Java (2016 ), Perth – Western Australia (2016 ), Bali (2016 ),  Lombok , West Nusa Tenggara(2017), Sumbawa – West Nusa Tenggara(2017 ), Jember – East Java (2018).
The same thing also inspires Indonesian women in Singapore who truly love Wastra Nusantara (traditional fabrics of Indonesian). The desire to preserve and promote the Indonesian archipelago literature and culture of culture has become a strong background that underlies the formation of KCBI Singapore Branch, chaired by Mrs. Desy Windanarni Wilson.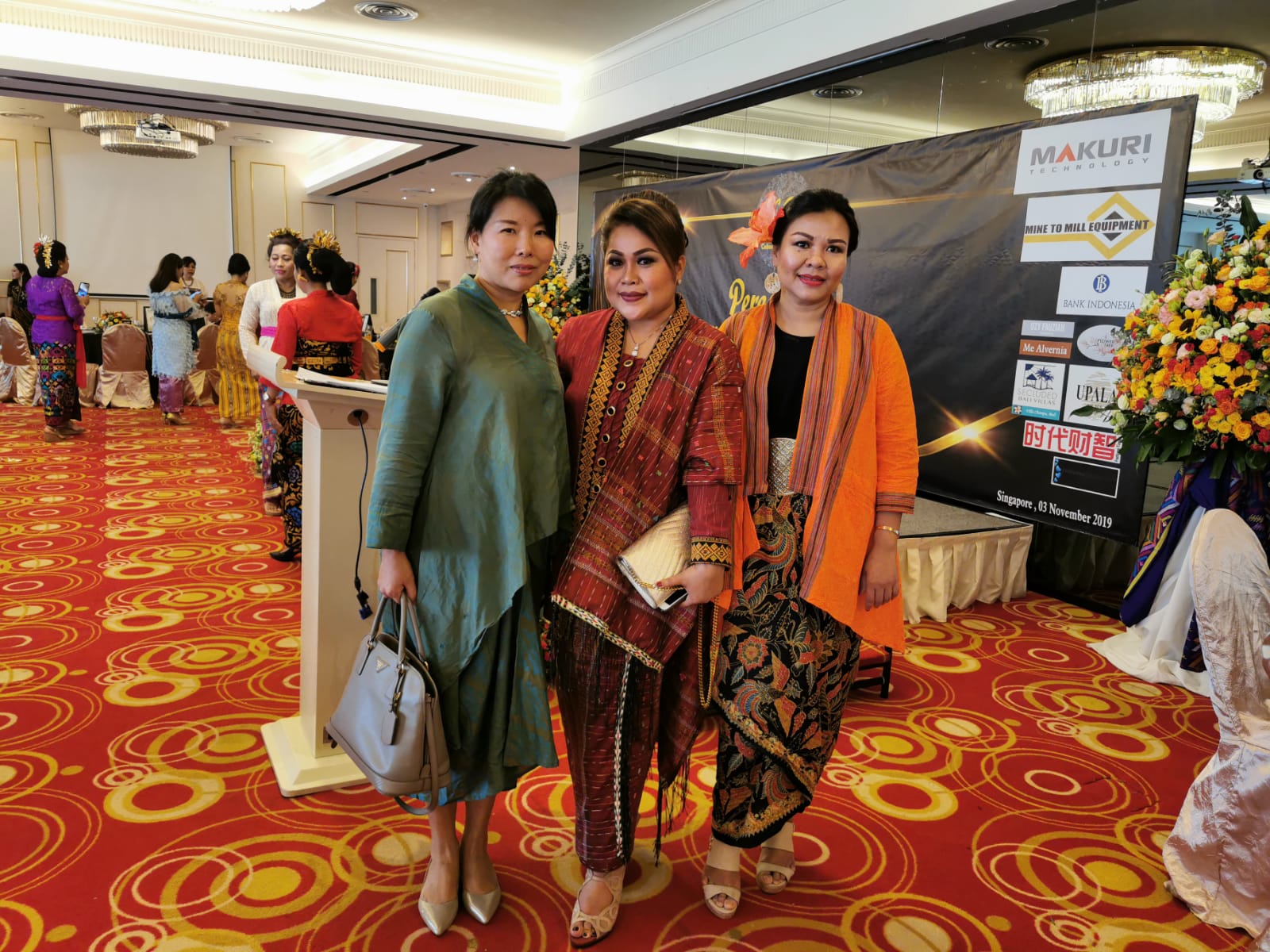 Mrs. Desy said that, KCBI Singapore was started early this year by 5 Indonesian women domiciled in Singapore. Our vision is to see Indonesian women, in particular, wearing the fabrics in their day to day activities as the expression of pride of having such a wonderful and rich variety of fabrics all over Indonesia.
"KCBI Singapore is one of the overseas branches which is also meant to enlarge the scope of efforts and also to inspire the Indonesian women living in Singapore to support our mission and vision. With the head office in Jakarta, Indonesia, our community is well affiliated in Social and cultural activities with our impressively fast-growing community in Indonesia, Australia, USA."
"The response from Diaspora in Singapore and foreigners was very good, in a short time, KCBI Singapore succeeded in gathering 109 members which exceeded the minimum number of membership which was one of the requirements for the establishment of a KCBI Branch."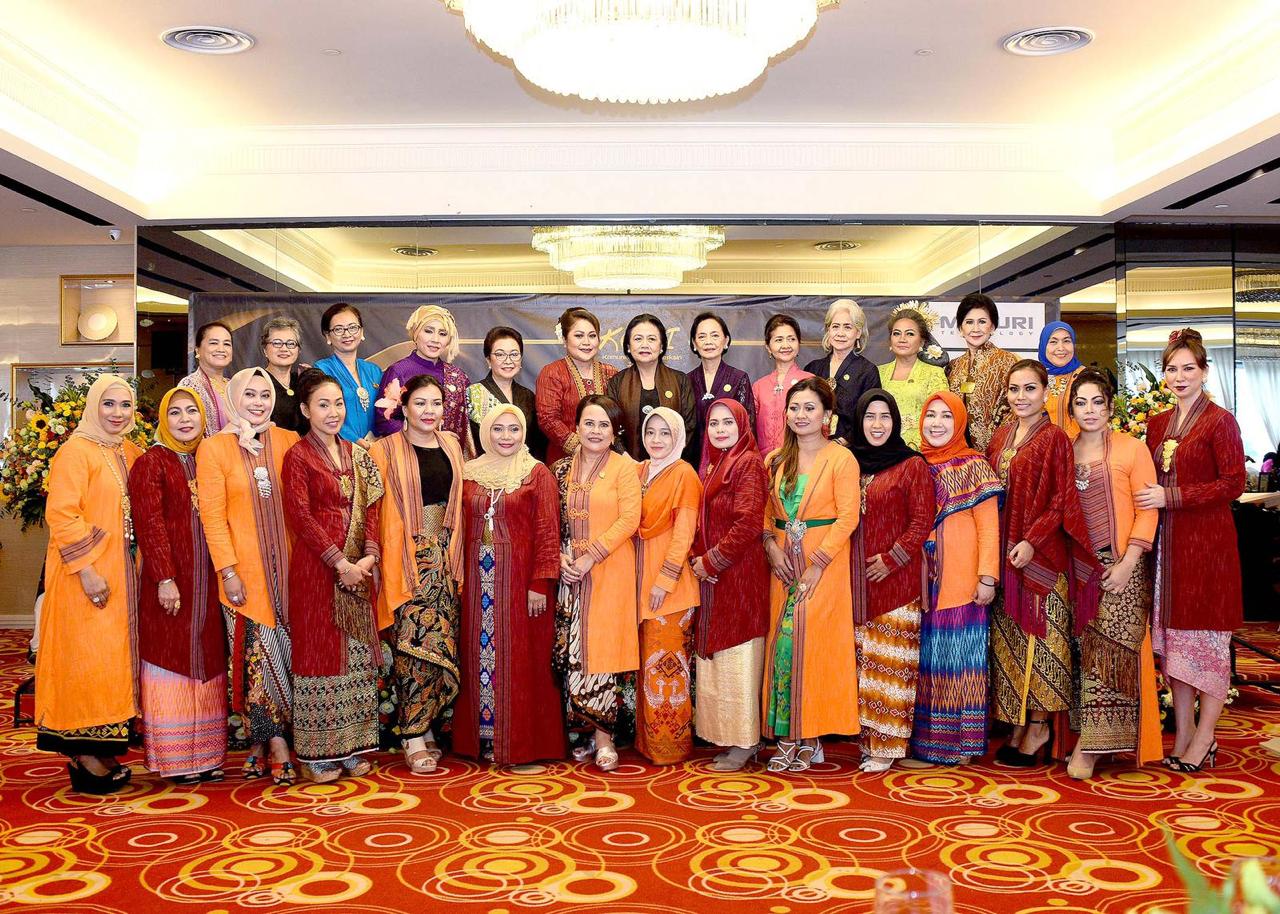 Mrs. Muholis said that the KCBI Singapore branch members are not only Indonesian, there are also a few of foreigners joining them, such as Singaporean and Dutch. Besides that, there are now about 300,000 Indonesian resides in Singapore, according to her.
With such a large number of Diaspora in Singapore, Mrs. Desy believes that good intentions to preserve the tradition of fabrics and maintain the modesty of dress that is the hallmark of Indonesia will receive a warm welcome in Singapore.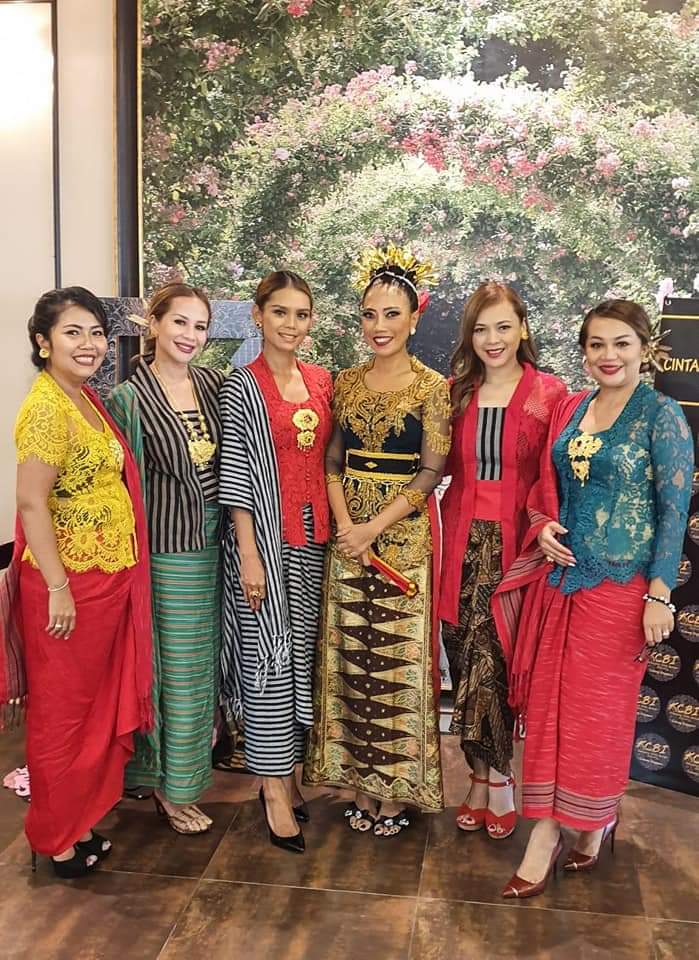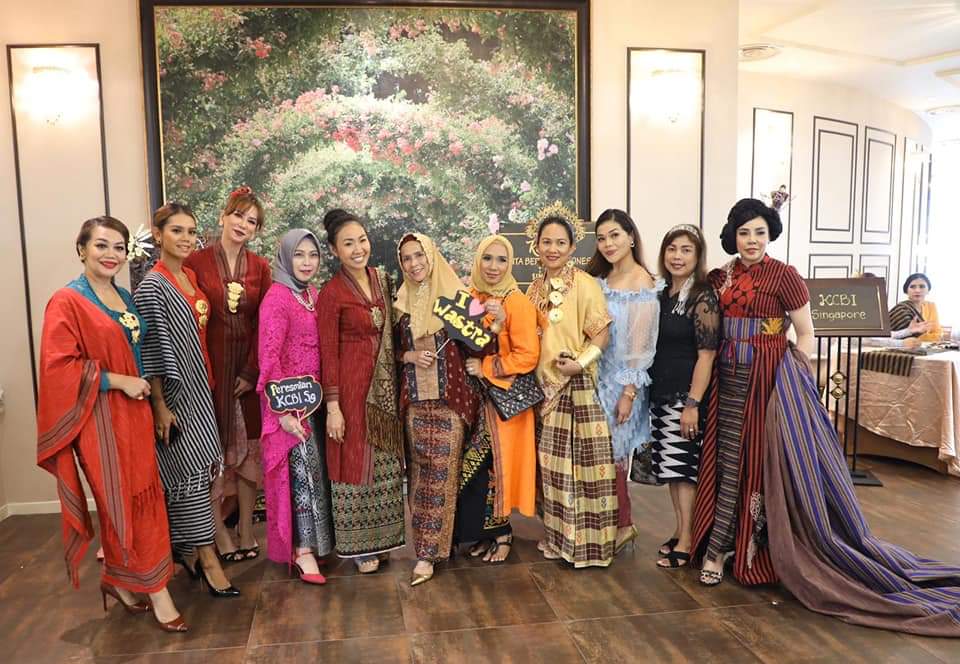 Mrs. Desy also mentioned that, a solid team, educational and responsible program while entertaining are strong factors in the rapid addition of members. In addition, the vision and mission of KCBI are very much in line with the wishes of the members.
KCBI Singapore also hopes to empower community economic ventures, especially traditional cloth production, by becoming a clothing production market in their own country.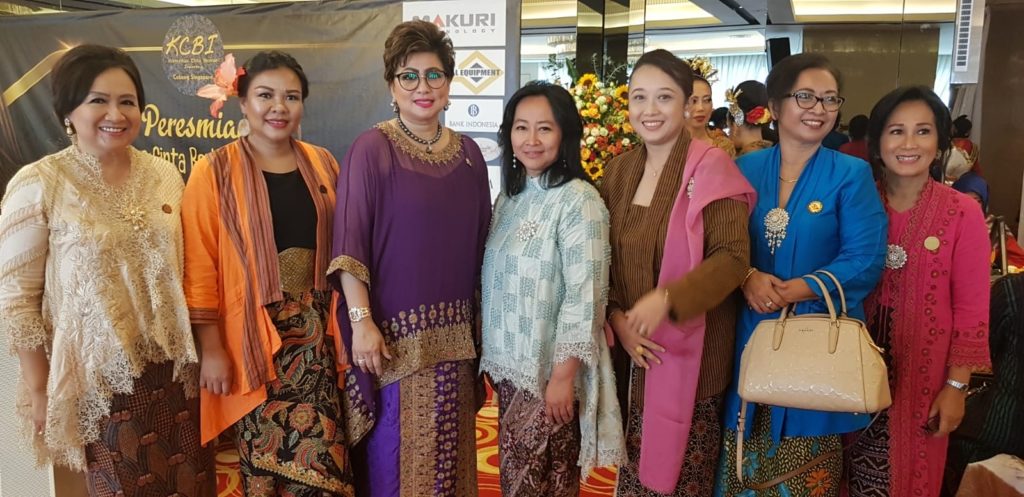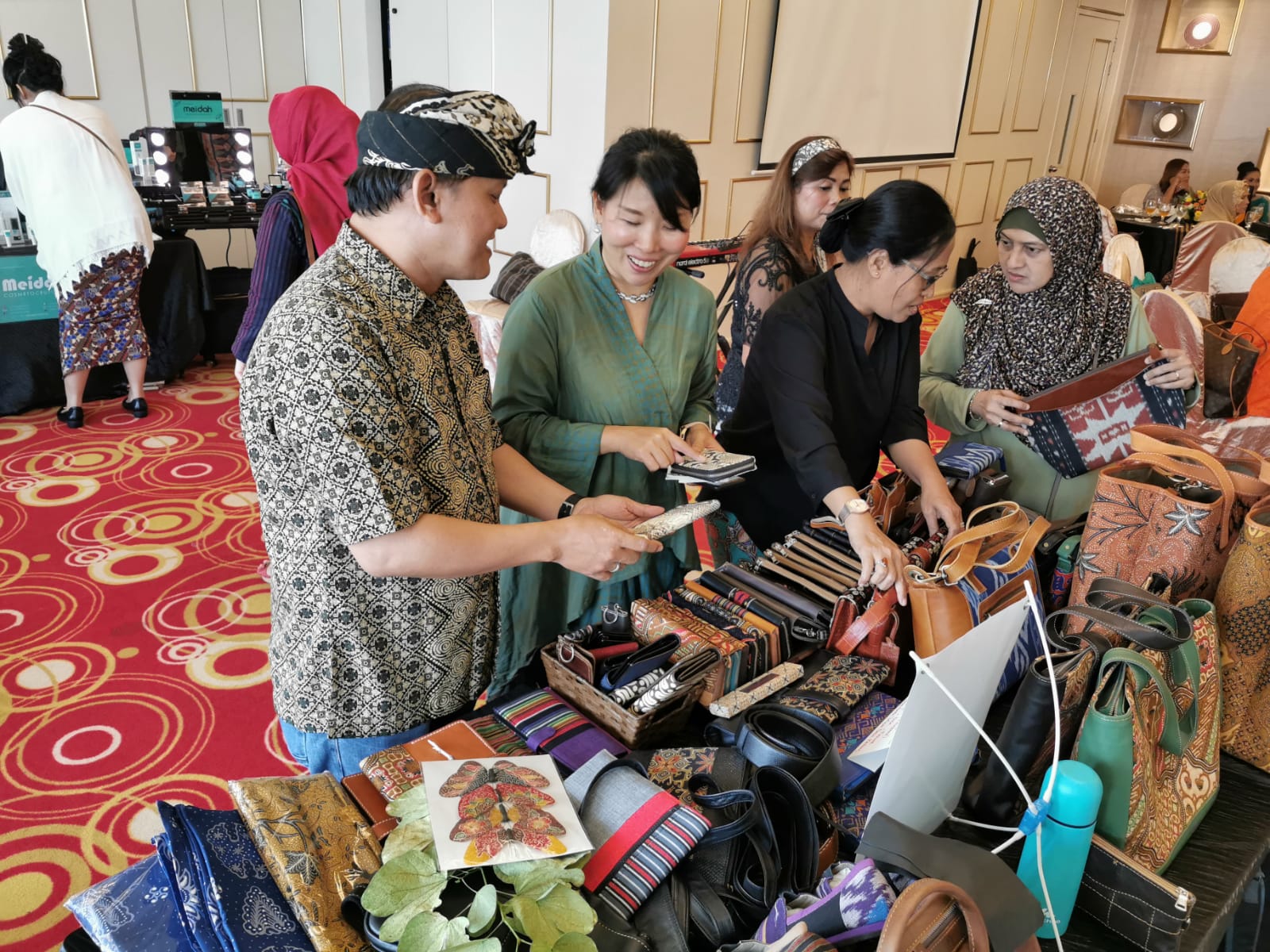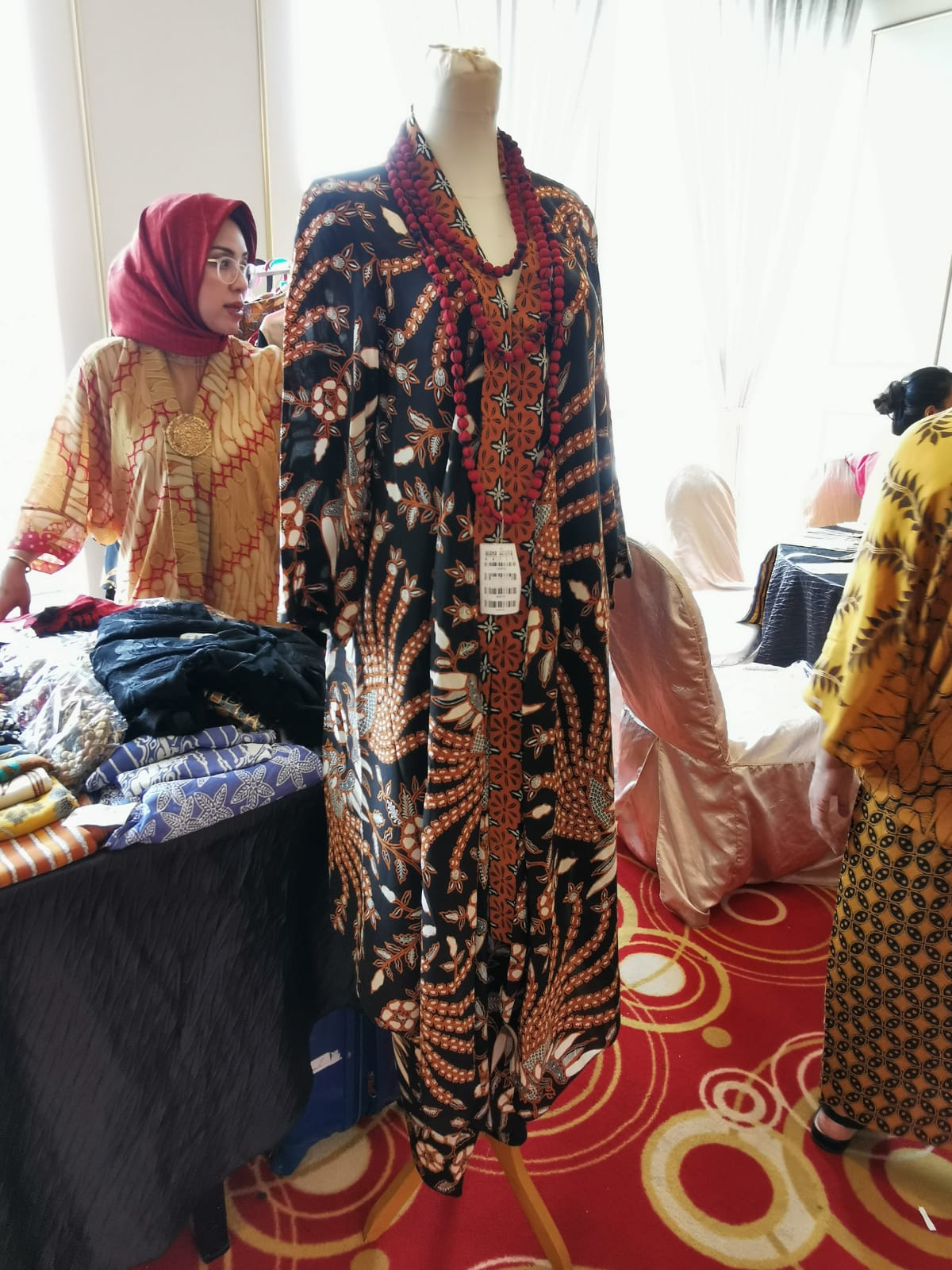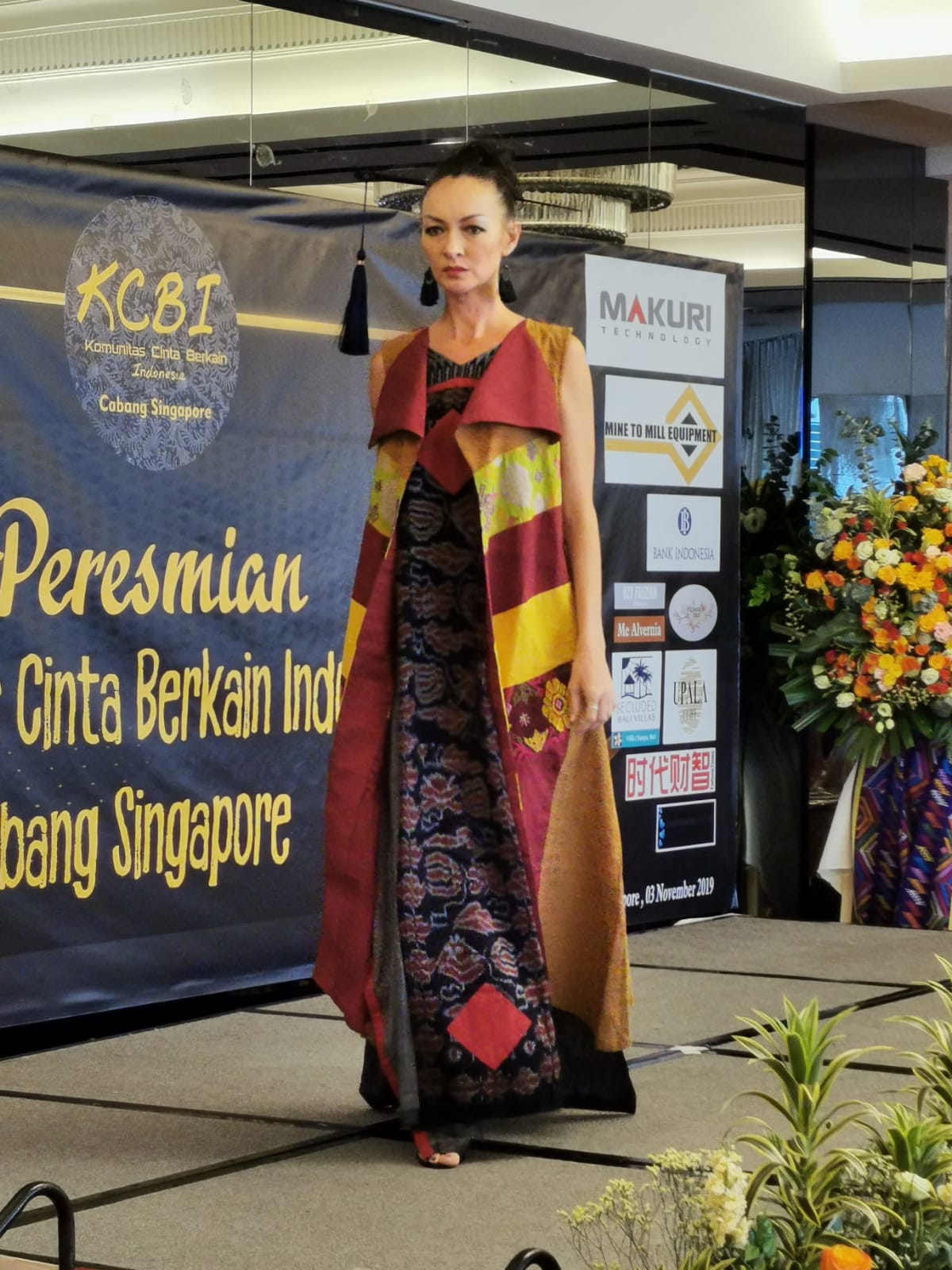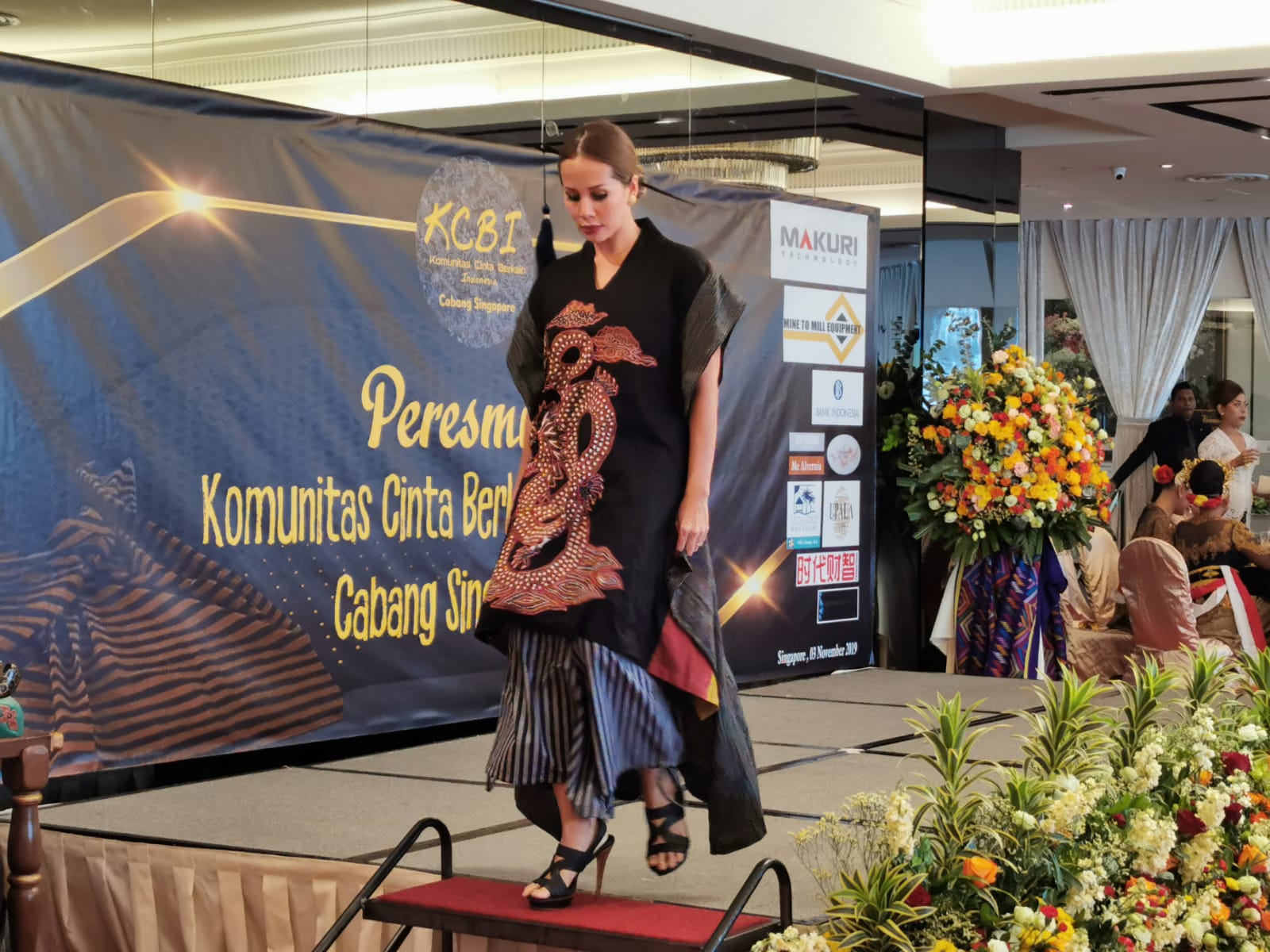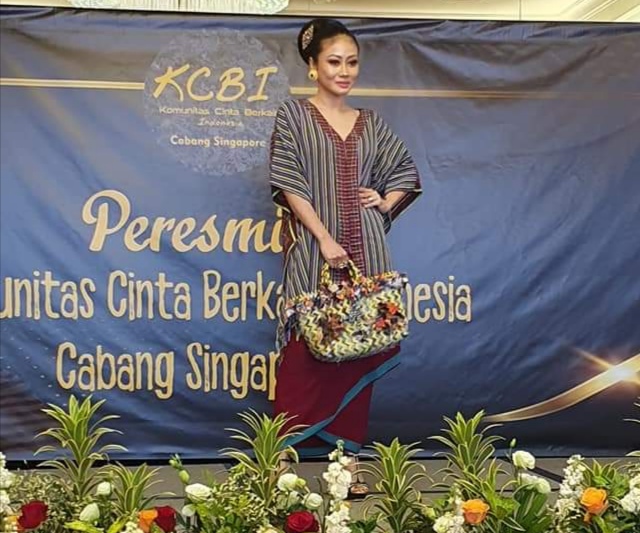 Below is the making of Batik :
Batik is a technique of wax-resist dyeing applied to the cloth. It is made either by drawing dots and lines of the resist with a spouted tool called a tjanting, or by printing the resist with a copper stamp called a cap. The applied wax resists dyes and therefore allows the artisan to colour selectively by soaking the cloth in one colour, removing the wax with boiling water, and repeating if multiple colours are desired.