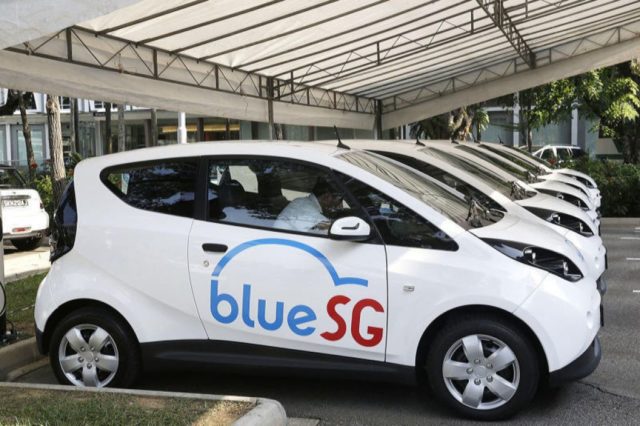 Singapore, 16 Mar 2018 – Electric car-sharing service BlueSG has seen its vehicles rented more than 20,000 times in its first three months of operation, the firm said on Friday (March 16).
The firm added that more than 9,000 users have signed up for the service, up from 3,300 two months ago.
BlueSG – which was launched in Singapore in December last year with 80 vehicles and 32 charging stations – now has 105 vehicles and 42 charging locations islandwide.
The figures show customers are enjoying the convenience and attractiveness of BlueSG's service, said the firm's managing director Franck Vitte.
"We have received an overwhelming demand for more stations and cars in order to make the service widely available and are working actively with the agencies," he added.
By 2020, BlueSG expects to have 1,000 cars, as well as 500 charging locations offering 2,000 charging points, making it the second-largest electric-car sharing programme in the world.
About 80 per cent of the charging points are expected to be in residential areas, with 20 per cent of all points available to the public for the charging of private electric cars.
BlueSG is a subsidiary of France's Bollore Group, which also has about 4,000 electric vehicles under the Autolib car-sharing service in Paris.
It has expanded to other cities, such as Indianapolis in the United States – where there are about 280 cars under the BlueIndy service – and London, where it has 100 cars under the BlueCity brand.
In January, BlueSG announced it was tying up with the Nanyang Technological University to test a fast-charging fully electric shuttle that can carry 22 people.
ST