(Singapore, April 3, 2020) Singapore's Ministry of Health announced today that the city-state has launched a publicly available online COVID-19 Symptom Checker.
It says the checker will help people with symptoms by suggesting preferred options for care based on their age, recent travel history, people they may have been exposed to, and the symptoms they might be having.
"This triage tool helps people cut through the deluge of information, better understand the significance of the symptoms they are experiencing and get clear guidance about what steps they could take to seek care, and when," said Professor Robert Morris, Chief Technology Strategist, MOHT.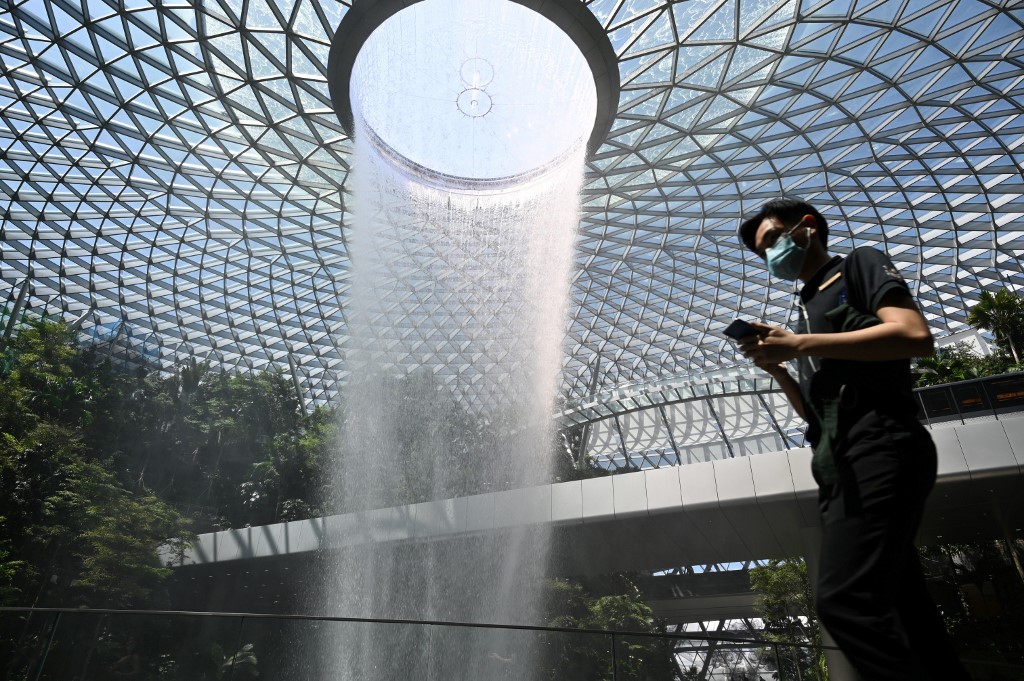 tool was developed by a team comprising clinicians and computer scientists from the National University Health System (NUHS), the National Centre for Infectious Diseases (NCID), and the MOH Office for Healthcare Transformation (MOHT).
MOH says the site does not collect personally identifiable data. The user receives immediate suggestions on possible next steps, be it continuing to monitor their symptoms or seeking medical attention at the appropriate healthcare setting. While the tool does not dispense medical advice, it helps with navigating the healthcare system.
Professor John Eu-Li Wong, Special Advisor to NUHS, said: "Given the understandable concern that everyone has about COVID-19 and its association with common symptoms, we feel that harnessing smartphones with a simple guide on what to do and where to go for assessment would help both the public and the healthcare system.
"We will continue to update the Symptom Checker as we learn more about the disease and better understand what information everyone needs."
The checker can also provide a source of reassurance for those who would like to seek guidance on how to keep healthy during the developing COVID-19 situation. It reminds those who are well to continue practices like social distancing, hand washing, and how to reach out if they do develop symptoms.
The impetus for developing the self-checker stemmed from statistics from MOH which showed 24% of COVID-19 positive patients in Singapore had been doctor-hopping (i.e. consulting multiple doctors in a short period).
The co-development team says that they recognized that patients often wonder when to see a doctor, and if so, where to go. For example, they may not realize there are now 943 Public Health Preparedness Clinics (PHPCs) in Singapore, and these are especially well-equipped to address COVID-19 concerns.
"The aim of the checker is to empower people and their families with the right information, support and resources to make an informed personal decision, act at the right time, and not have to make a dash to the emergency department," said Dr. Glorijoy Tan Shi En, Associate Consultant, NCID.
Added Associate Professor James Yip, Group Chief Medical Informatics Officer, NUHS: "More effective patient-direction can help reduce the burden on an already heavily-taxed healthcare system. The symptom checker is a way to optimize the health care system's resources while getting the best outcome for the patient."
Following the initial rollout, there are plans to expand the scope of the checker to include pre-registration for consultations at GP clinics or PHPCs; access to telemedicine providers; information on waiting times at Emergency Departments; direct link-up with the appropriate healthcare facility for those who need testing; and a heat map on COVID-19 infection clusters.
Said Dr. Praveen Deorani, Data Scientist, MOHT: "With more people using the checker, and with our subsequent analysis of how it is being used, we can then use machine learning techniques to track the behavior of the virus (and the symptoms it manifests) so the patient can select the right locus of treatment at the right time."
The checker is being launched across three platforms, a dedicated website (www.sgcovidcheck.com), under COVID-19 Resources on the Ministry of Health website (www.moh.gov.sg) and as a bookmark in HealthHub.