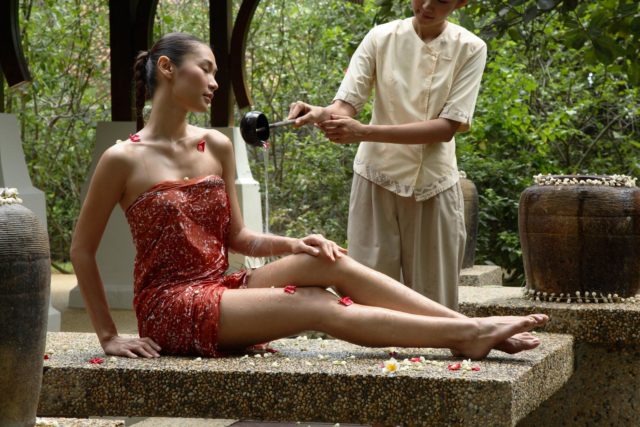 Spa Village Tanjong Jara was honoured at the recently held Malaysia Tourism Awards, winning the Best Spa title in the hotel and resort category. Held on the 28th of February, the awards recognise organisations whose contributions have played a significant role in the success of the country's tourism industry.
Anchored in the Malay belief of Sucimurni, which emphasizes the purity of spirit, health and well-being, Spa Village Tanjong Jara seeks to provide a quiet sanctuary for the modern-day traveller. This focus is reflected in its restorative treatments which are also based on ancient healing tradition. Combining the healing practices of local villages along with the therapeutic properties of their ingredients, it provides an experience that is unusual in today's high-tech world.
The Mandi Bunga or Floral Bath, a special cleansing pre-treatment ritual that honours local culture and heritage is offered to every guest, to dispel negative energy and bathe guests with blessings of purity, sincerity, health, beauty, happiness, prosperity and longevity.
The Asam Roselle treatment, a Spa Village Tanjong Jara Malay Signature Experience, perfectly exemplifies this as it combines the use of indigenous ingredients and modern wellness techniques to create an immersive and invigorating experience. The Syurga Tujuh or Seven Steps to Heaven programme also seeks to create a holistic lifestyle path through the balance of human body's seven chakras. Each guest is provided with a tailor-made programme that encompasses a mix of therapies and activities catered to their specific needs. It is this meticulous attention to detail that makes Spa Village Tanjong Jara a much sought-after destination on its own.
The Mandi Bunga pre-ritual, Asam Roselle treatment and Syurga Tujuh programme along with a host of pampering treatments is available exclusively at Spa Village Tanjong Jara.
YTL Hotels