(Beirut, 5 August 2020) A huge explosion in port warehouses near central Beirut has killed more than 70 people, injured nearly 4,000, according to a Reuters report.
The explosion sent shockwaves that shattered windows, smashed masonry, and shook the ground across the Lebanese capital.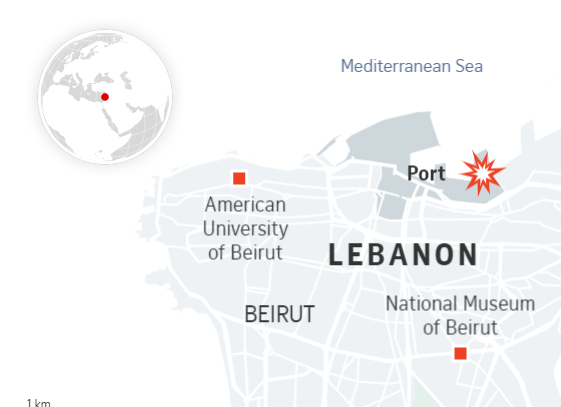 Officials expected the death toll to rise further after Tuesday's blast as emergency workers dug through rubble to rescue people and remove the dead.
It was the most powerful explosion in years to hit Beirut, which is already reeling from an economic crisis and a surge in coronavirus infections.
Below is a video clip of the explosion from Skynews.