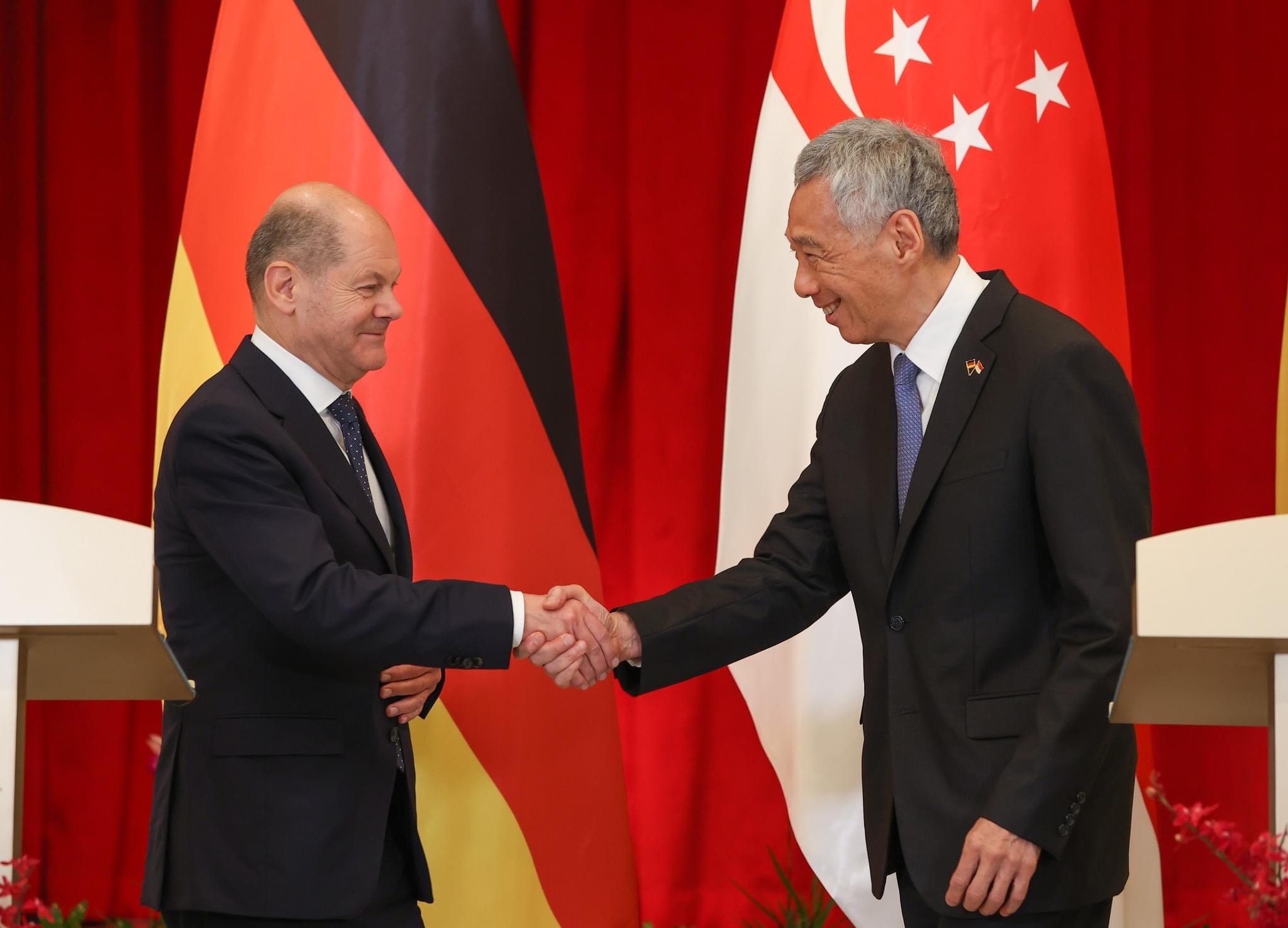 (German Chancellor Olaf Scholz and Prime Minister Lee Hsien Loong shook hands during the former's first official visit to Singapore since taking office last year. Picture Source: PM Lee Hsien Loong's Facebook post)
(Singapore, Nov 15, 2022) As like-minded partners, Singapore and Germany will continue to strengthen our cooperation not only with each other, but also on the regional and global stage, Singapore Prime Minister has said in its post on Facebook.
Lee made his post after yesterday's meeting with the visiting German Chancellor Olaf Scholz.
The two sides have agreed to  deepen collaboration between their two countries through a renewed road map to strengthen the bilateral partnership.
"We had a good discussion on global and regional developments, including the war in Ukraine and the impact of rising inflation," PM Lee said in his post, noting that it is Scholz's first official visit to Singapore since taking office last year.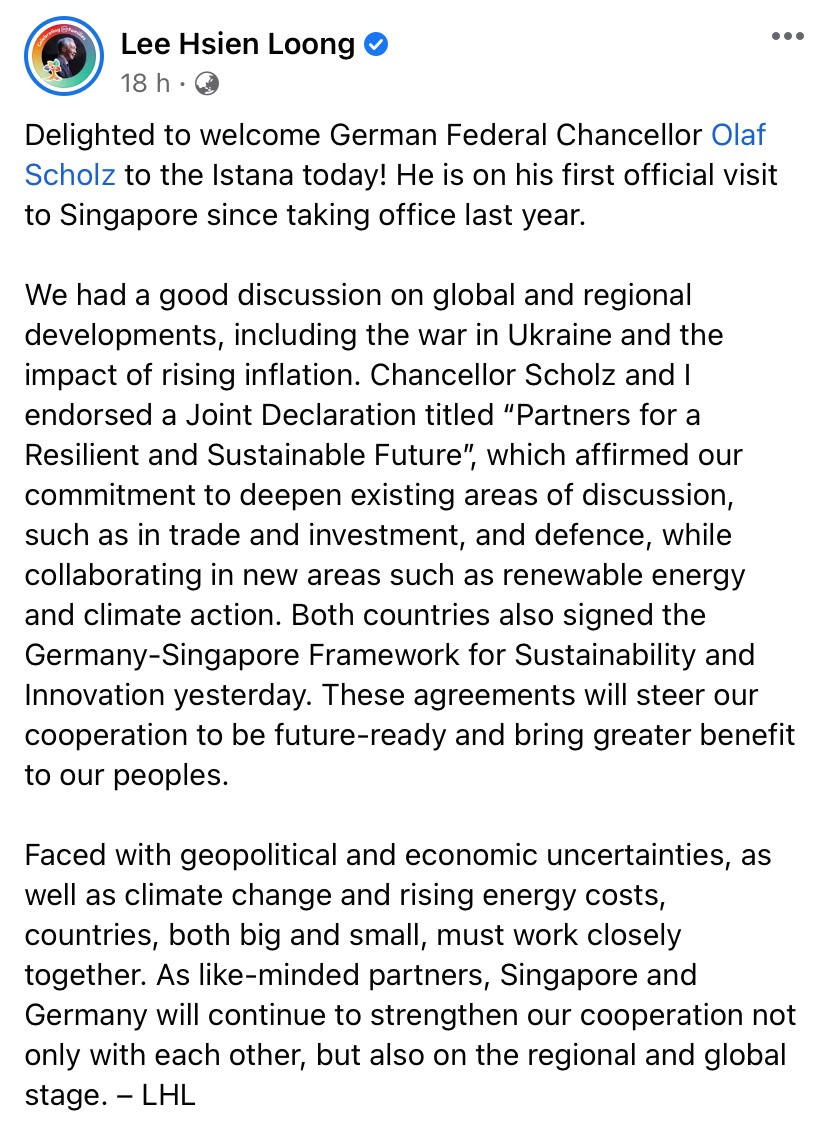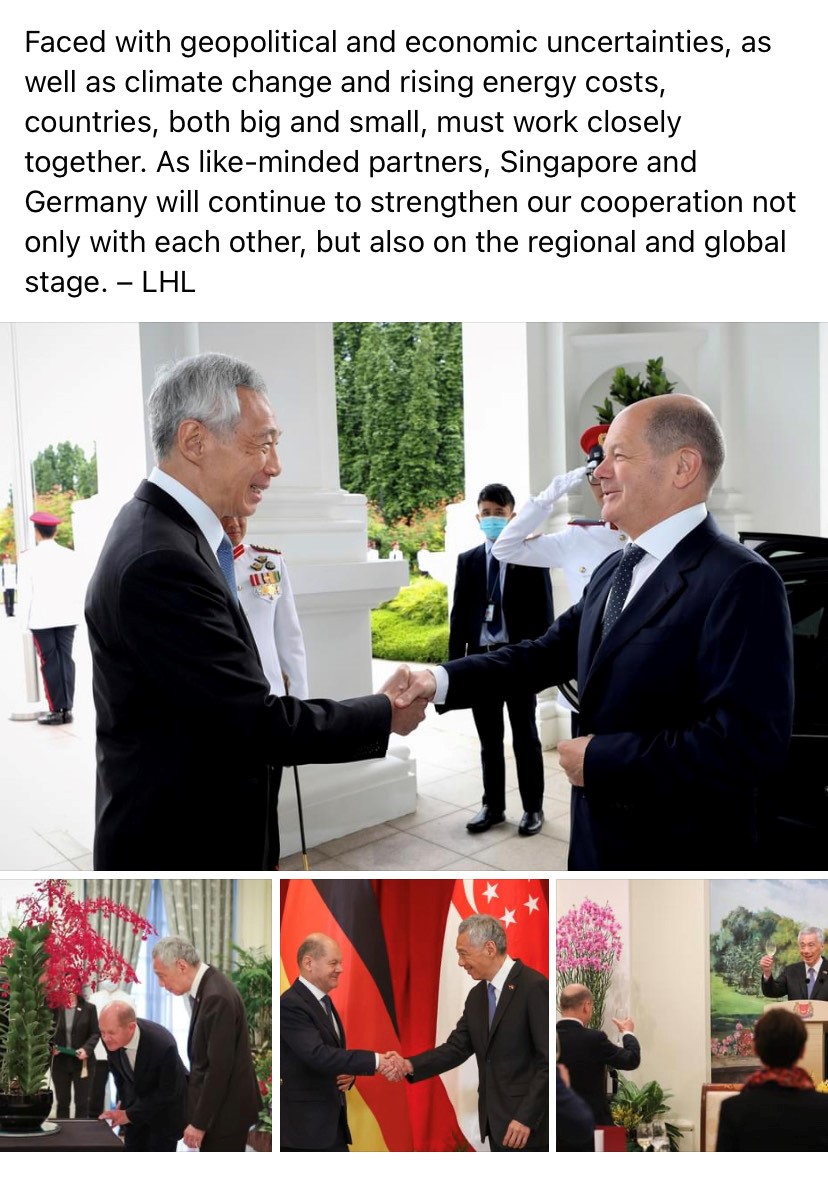 PM Lee Hsien Loong's Facebook page screenshot
After their meeting, the two leaders issued a joint declaration, which said Singapore and Germany will bolster their partnership in the face of global challenges such as climate change, great power rivalry and supply chain disruptions.
Prior to this, the two signed a Joint Declaration on Enhanced Partnership in 1998 and the Singapore-Germany Declaration in 2005.
The new joint declaration lays out areas of collaboration including supporting negotiations for an ambitious and comprehensive European Union-Singapore Digital Partnership.
According to Germany is Singapore's largest goods trade partner in the EU, with its bilateral trade volume totalling $23.4 billion in 2021, accounting for nearly one quarter of Singapore's total goods traded with the EU.
On November 13, Minister-in-charge of Trade Relations S. Iswaran and German Vice-Chancellor and Minister for Economic Affairs and Climate Action Robert Habeck signed the German-Singapore Framework for Sustainability and Innovation.
The framework is expected to promote private sector-led collaborations across sectors such as advanced manufacturing, mobility and green technologies.