(Singapore, Feb 20, 2023) After a reportedly nearly 10-hour arduous train ride from the border of Poland, the 80-year-old US President Joe Biden made a surprise visit to the embattled capital of Ukraine on Monday.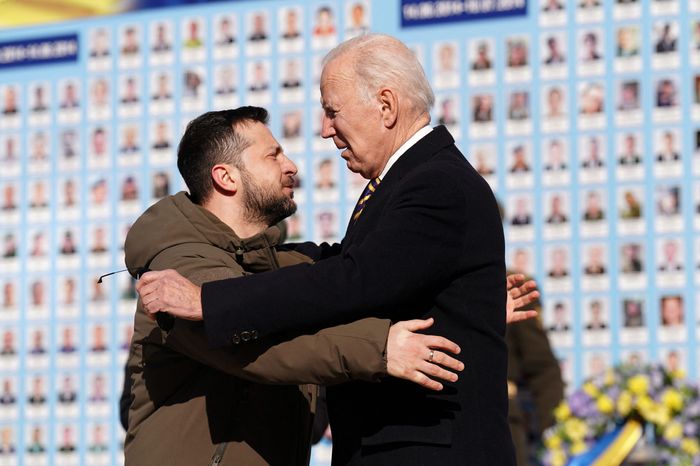 He was greeted by his Ukrainian counterpart Volodymyr Zelensky, wearing his signature black sweatshirt with dark green pants. 
The two leaders visited St. Michael's Monastery in downtown Kyiv, as the air-raid alarm wailed.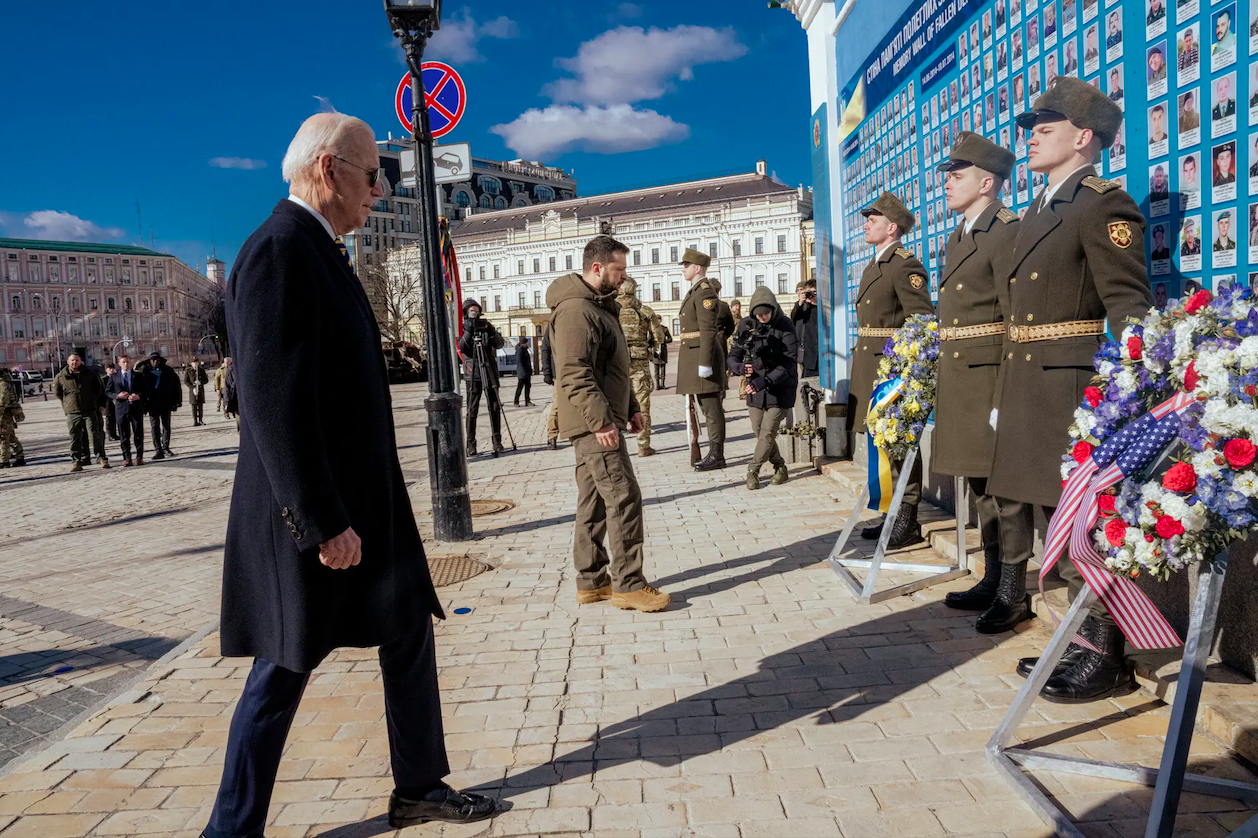 The alarm was reportedly triggered by a Russian MIG fighter jet taking off in Belarus, which borders Ukraine to the north. A missile from a MIG fired from Belarus can hit a target in Kyiv in less than 20 minutes.
Despite the potential risks, the two leaders walked along the Wall of Remembrance, where portraits are on display of more than 4,500 soldiers who have died since Russia illegally annexed Crimea in 2014 and first fomented a rebellion in eastern Ukraine.
"One year later, Kyiv stands," Biden declared at Mr. Zelensky's side in Mariinsky Palace. "And Ukraine stands. Democracy stands."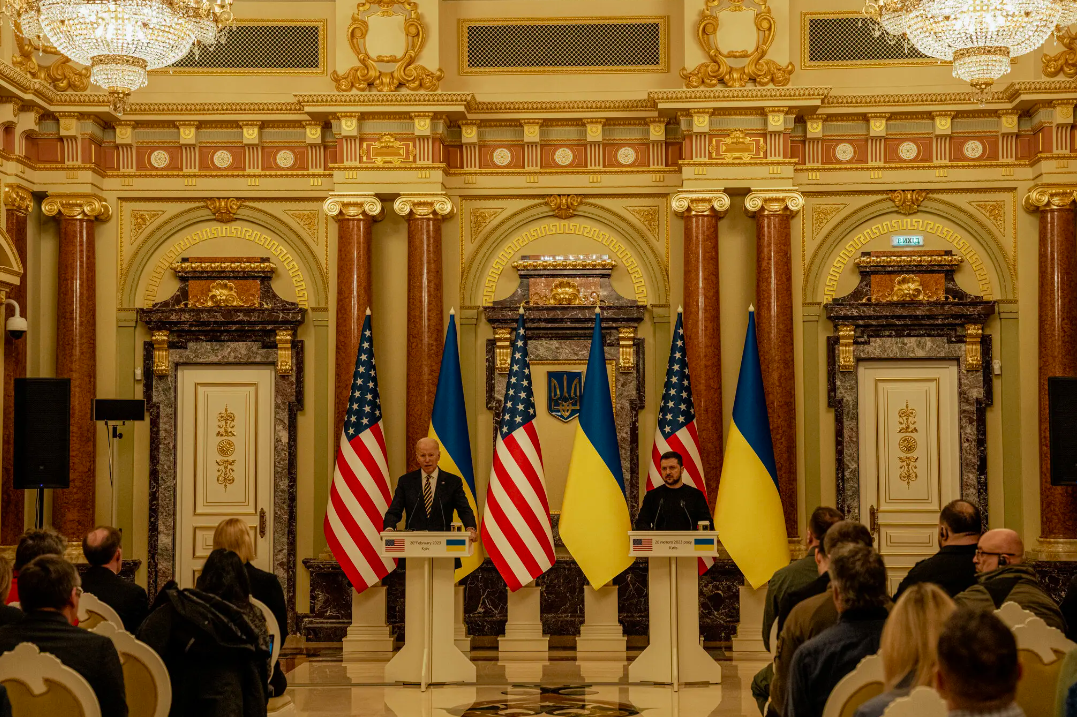 To show his administration's "unwavering support" a year into Russia's invasion of Ukraine, Biden has also promised to release another $500 million in military aid in coming days, mentioning artillery ammunition, Javelin missiles, and Howitzers. 
But he did not talk about the advanced arms that could hit the heart of Russian territory.
"Thank you for coming," Zelensky said.
A New York Times report compares Biden's visit to Kyiv with the secret missions flown by Presidents George W. Bush and Barack Obama to Iraq and Afghanistan during the height of the wars in those countries.  
"However, bringing a president into Ukraine without the sort of American troop presence that was on the ground in Iraq and Afghanistan presented a security challenge of a vastly different magnitude," the report says, noting that American warplanes were spotted flying over Poland near the border without entering the Ukrainian airspace. 
After Kyiv, Biden is scheduled to meet with Poland President Andrzej Duda on Tuesday morning and deliver a speech in Warsaw that afternoon. That is expected to create a split-screen image of Biden and Putin, each speaking about Ukraine on the same day.