(Singapore, Mar 12, 2020) The World Health Organization has labelled COVID-19 as a global pandemic as its cases outside China has increased 13-fold and the number of affected countries has tripled in two weeks.
"We have never before seen a pandemic sparked by a coronavirus. And we have never before seen a pandemic that can be controlled, at the same time,"  said WHO Director-General Dr Tedros Adhanom Ghebreyesus.
"Pandemic is not a word to use lightly or carelessly. It is a word that, if misused, can cause unreasonable fear, or unjustified acceptance that the fight is over, leading to unnecessary suffering and death."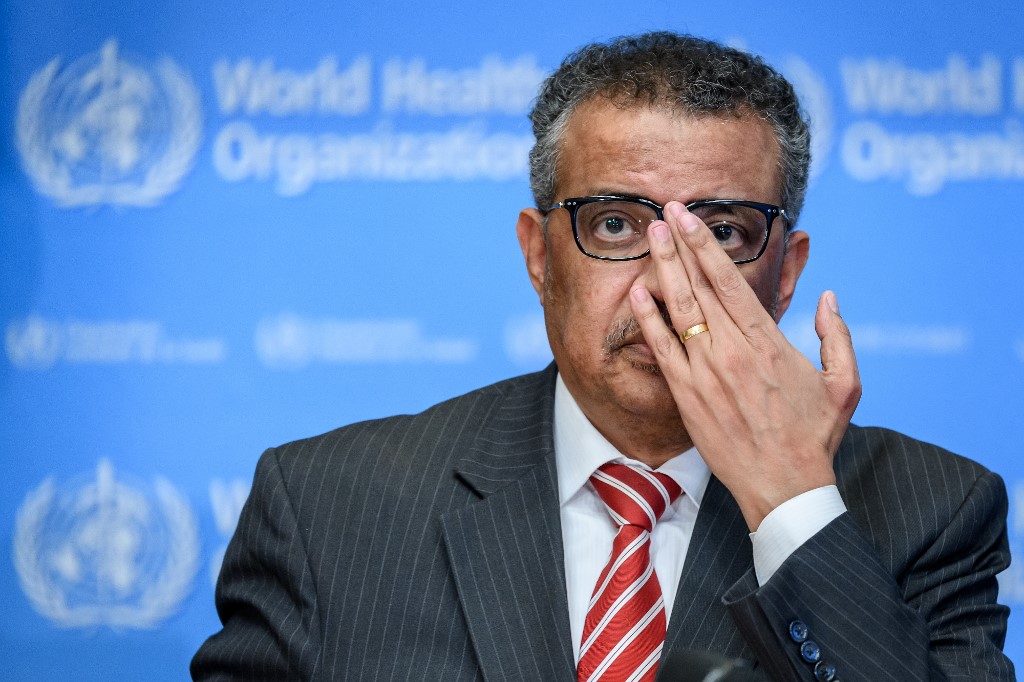 There are now more than 118,000 cases in 114 countries, and 4,291 people have lost their lives. Thousands more are fighting for their lives in hospitals.
In Singapore, 178 COVID-19 cases have been confirmed. In all, 96 have fully recovered from the infection and have been discharged from hospital. Of the 82 confirmed cases who are still being hospitalized, most are stable or improving. Nine are in critical condition in the intensive care unit.
"In the days and weeks ahead, we expect to see the number of cases, the number of deaths, and the number of affected countries climb even higher," he added.
"WHO has been assessing this outbreak around the clock and we are deeply concerned both by the alarming levels of spread and severity, and by the alarming levels of inaction."
The WHO chief clarify that describing the situation as a pandemic does not change WHO's assessment of the threat posed by this virus. Nor does it change what WHO is doing or what countries should do.
He said WHO has been in full response mode since it was notified of the first cases.  Also, WHO is calling every day for countries to take urgent and aggressive action.
"We have rung the alarm bell loud and clear," he said, noting that of the 118,000 cases reported globally in 114 countries, more than 90 percent of cases are in just four countries, and two of those – China and the Republic of Korea – have significantly declining epidemics.
Eighty-one countries have not reported any cases, and 57 countries have reported 10 cases or less.
"We cannot say this loudly enough, or clearly enough, or often enough: all countries can still change the course of this pandemic," he added.
"Even those countries with community transmission or large clusters can turn the tide on this virus. Several countries have demonstrated that this virus can be suppressed and controlled."
Three days ago, Singapore has announced to double down on its COVID-19 control measures by looking at the whole range of social distancing measures.
Singapore's Minister for National Development Lawrence Wong said that as the virus spreads to countries everywhere, country-specific border control measures will become less relevant and effective because the island country is unable to shut itself from the world.
Therefore, the island country has started social distancing measures, including isolating patients, putting close contacts on quarantine, issuing Stay-Home Notices.
Besides, the government will look at a fuller range of social distancing measures, including for public events, community activities, school closures, workplace social distancing including things like staggered hours, telecommuting as well as religious services too.
"We are very mindful that these measures can be very disruptive to the lives of
Singaporeans," said Wong, noting that if the government were to do all of them at one time, it would literally have to shut down our city and everything will grind to a halt.
Earlier on, in a bid to better protect the senior locals, who are more vulnerable to the virus, the government has suspended all local social activities for seniors organized by government agencies for 14 days from yesterday on.
The precautions come amid a growing number of infections linked to a dinner at Safra Jurong – now Singapore's largest coronavirus cluster with 39 cases – mostly attended senior citizens.