Normally, a TV debate would have its winner but not today's between China's CGTN host Ms. Liu Xin and her Fox Business Network counterpart Ms. Trish Regan.
In fact, it is more like a live TV interview as Ms. Regan in most of the time asked Ms. Liu questions about the state capitalism, the possibility of a trade deal, and China's intellectual property issues among others.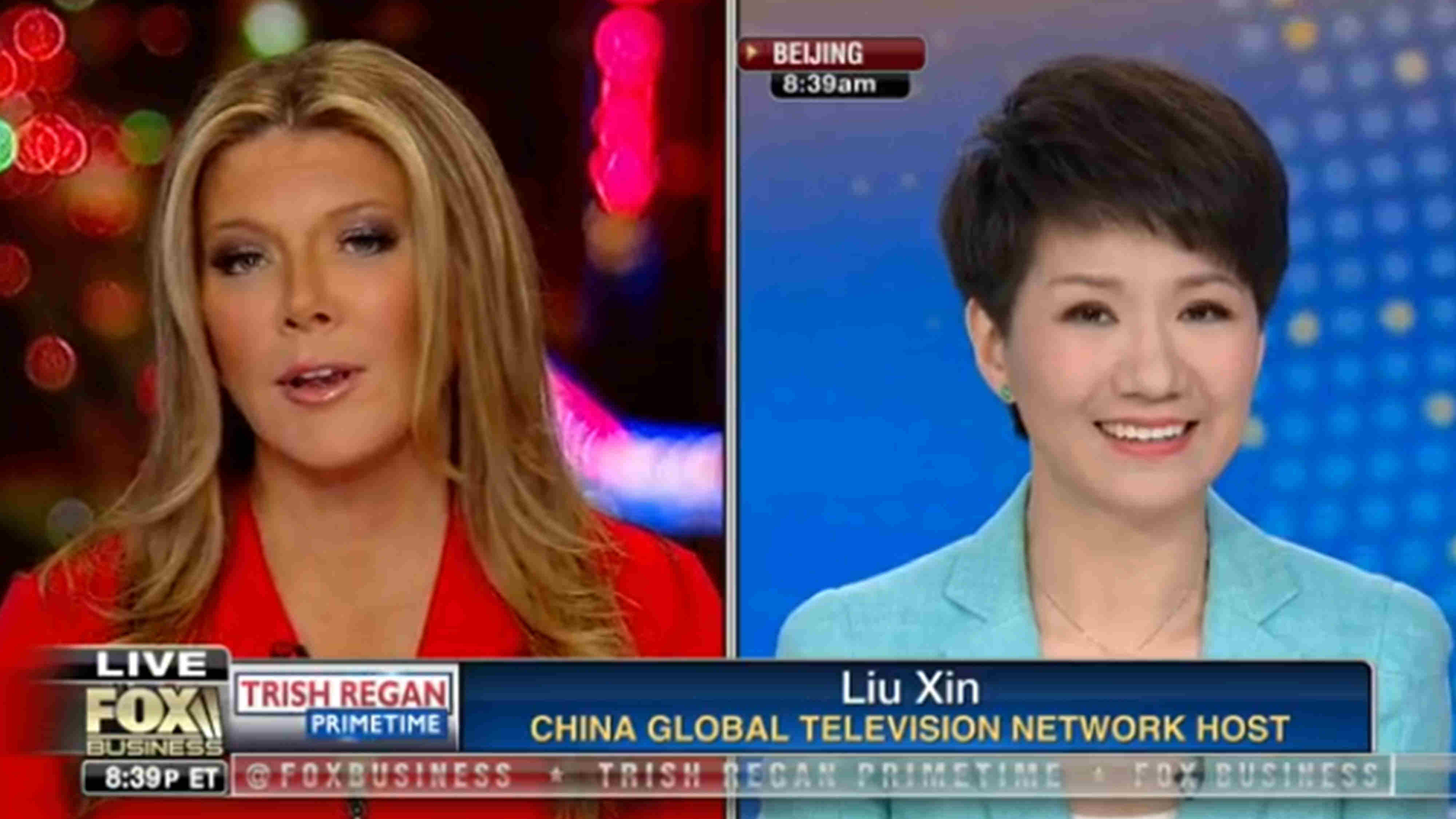 But even in a 17-minute Q&A-type debate, the two hosts, both well noted in their countries, tried to convince each other in favor of the countries they come from.
The debate was all triggered by a spat earlier this month after Ms. Regan argued on her show, "Trish Regan Primetime," that American tariffs on Chinese goods were a necessary response to the Chinese theft of American intellectual property. She said according to the United States government estimates, it costs the American economy as much as $600 billion a year.
Then, Ms. Liu, speaking on her show, "The Point With Liu Xin," accused Ms. Regan of "economic warmongering" and being "all emotion and accusation supported with little substance." She said the $600 billion figure is an estimate by a nonprofit organization that had not been verified. What's more, the amount, according to the report, only refers to the US's possible IP loss to the world in a year.
Thus, a highlight of today's TV debate is around the US's accusation of China's cases of the theft of intellectual property.
As Ms. Regan produced a list of US Department of Justice and World Trade Organisation (WTO) cases in which decisions on intellectual property (IP) theft cases had gone against China, Liu agreed that IP theft is a problem but China has been addressing on it.
"I do not deny there are IP infringements, there are copyright issues, there (is) piracy and even theft of commercial secrets that (have) to be dealt with," said Liu in the debate, noting that, however, there was consensus in China that no society can develop without IP protection.
"Of course, there are cases where individuals and companies go and steal… There are companies in the United States who sue each other all the time over IP rights; you can't say simply that America is stealing, or China is stealing. This sort of blanket statement is really not helpful."
Liu also defended China's "developing nation" status, which enables it to access development finance from institutions like the World Bank. Despite being the world's biggest economy, on a per capita basis – because of a population three times that of the US-China is still "less than one-sixth of the US, she said. "We want to grow up, we don't want to be dwarfed or poor or underdeveloped all the time."
Regan also said: "Trade wars are never good, for anyone." That comment has also become the title of a Straits Times story right after the debate.