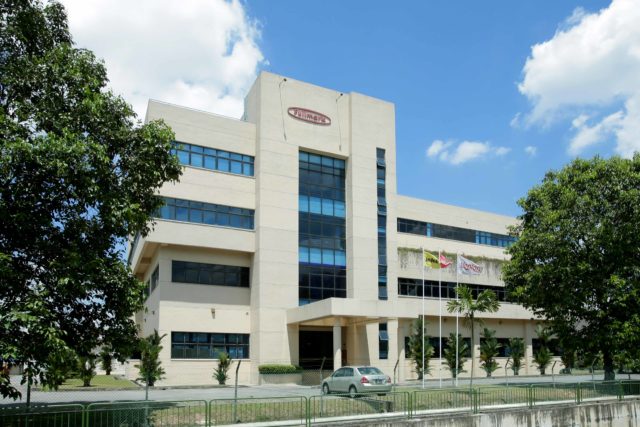 Singapore, 16 Jan 2018 – AIMS AMP Capital Industrial Reit (AA Reit) announced on Monday that it had entered into an agreement for the divestment of the property at 10 Soon Lee Road through its trustee HSBC Institutional Trust Services (Singapore) on Jan 12.
It sits within an established industrial estate on the southern side of Soon Lee Road, off International Road in the Jurong Industrial Estate, and has a net lettable area of 7,224.2 square metres over a detached single-storey industrial building and a four-storey industrial building with an ancillary office block.
It is AA Reit's smallest asset and the only property in AA Reit's portfolio that is valued below S$10 million. The sale is subject to approval by JTC Corporation and is expected to be completed by the end of the current financial year.
The sale price of this factory property in Jurong Industrial Estate is S$8.17 million representing a 28% premium over the property's latest valuation of S$6.4 million. It was purchased during AA Reit's initial public offering in April 2007 – contributed 0.8% of the annual gross rental income for the financial year ended March 31, 2017. Furthermore, it has a remaining land lease tenure of less than 24 years.
Net proceeds from the divestment will be used to pare down existing debt to reduce aggregate leverage and create additional debt headroom for future acquisitions, asset enhancement initiatives or development opportunities. With the divestment and AA Reit's recent S$55 million private placement, its aggregate leverage will also decrease from 37.3% as at Sept 30, 2017 to 33.3% on a pro forma basis.
AA Reit, as of Monday, unchanged at S$1.36.