(Singapore, Sep 11, 2023) An engine mechanical failure may have been responsible for the fire that compelled Air China Flight CA403, an Airbus A320neo registered as B-305J, en route from China's Sichuan Province, to execute an emergency landing in Singapore yesterday afternoon.
This initial assessment was announced by the Chinese flag carrier in a Weibo post at around 1 am today. The post stated: "The nine crew members on board Flight CA403 handled the incident properly and followed procedure. All 146 passengers on board were safely evacuated."
The pilots of the flight, which departed from Chengdu's Tianfu International Airport at 11:05 am on Sunday, declared an emergency and requested priority landing at Changi Airport around 4 pm after reporting smoke in the plane's forward cargo hold and lavatory.
After the plane safely landed on Changi Airport's Runway 3 at around 4:15 pm, emergency slides were deployed for passengers to evacuate. The Airport Emergency Service responded immediately to the incident and extinguished a fire in the left engine at about 4:25 pm.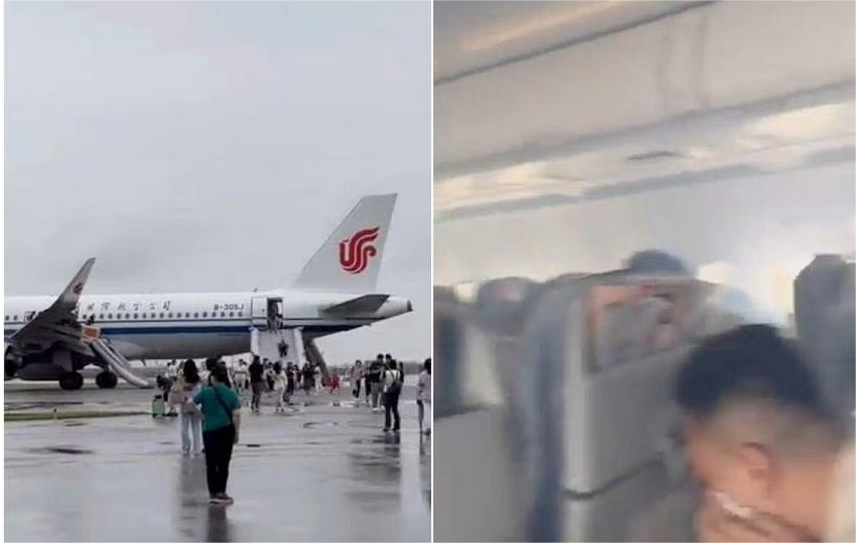 Air China also expressed its apologies to the affected passengers in its Weibo post, saying, 'With the assistance of Changi Airport, we have completed the process of re-accommodating the passengers. We sincerely apologize to those affected.'
The emergency landing led to the closure of one of the runways at Changi Airport for almost three hours, resulting in delays for flights arriving at and departing from the airport.
The Civil Aviation Authority of Singapore reported that Singapore's Transport Safety Investigation Bureau is currently investigating the incident and has contacted its Chinese counterpart for support in the probe.
The aircraft was powered by Pratt & Whitney PW1100G engines. In March 2020, an engine failure occurred on a Vietnam Airlines Airbus A320neo due to a failed contaminated IAE V2500 HPT stage 1 disk. In December 2022, an Airbus A320neo equipped with Pratt & Whitney PW1100G engines reportedly experienced an engine shutdown, forcing the flight crew to abort a takeoff attempt.