E-commerce giant Alibaba Group Holdings is debating whether to offer new public shares through a listing in Hong Kong, Bloomberg has reported.
The offering could garner as much as $20 billion, the report says.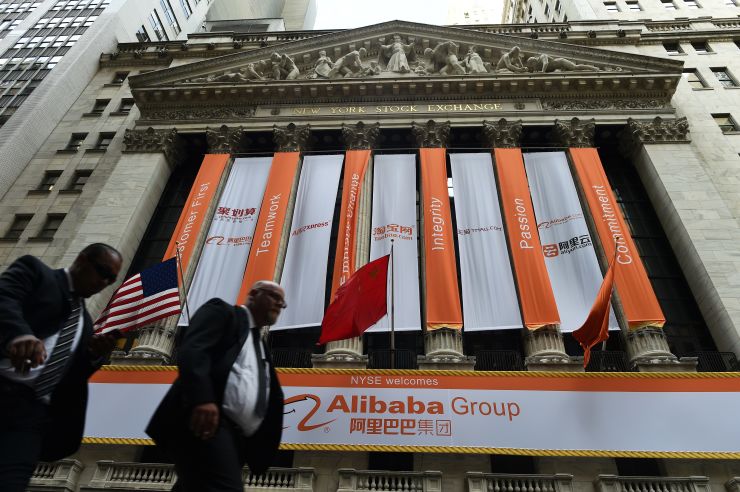 China's largest company is currently working with financial advisors to offer the second listing as early as the latter half of 2019, sources familiar with the matter told Bloomberg.
The sources added that a key aim of the second listing would be to diversify its funding channels and bolster liquidity, especially as Chinese companies face increasingly heated barbs from the Trump administration.
However, there is no immediate comments from Alibaba on this story.
CNBC reports that any second listing would come just a few years after Alibaba raised $25 billion on the New York Stock Exchange in 2014, the globe's largest first-time share sale.
Alibaba's success in China, similar to that of Amazon's in the US, has pushed the company's value to around $400 billion, with its stock up 13% in 2019. That's slightly better than the S&P 500′s 12.7% gain during the same period.