(Singapore, Nov 8)All of the 26 or so injured Singaporeans, who fell into the water after a wooden recreation bridge at Montigo Resorts Nongsa in Indonesia's Batam island collapsed yesterday afternoon, have been ferried back to Singapore and discharged from hospitals, the resort's owner KOP Limited told Fortune Times today in a statement through its PR agency.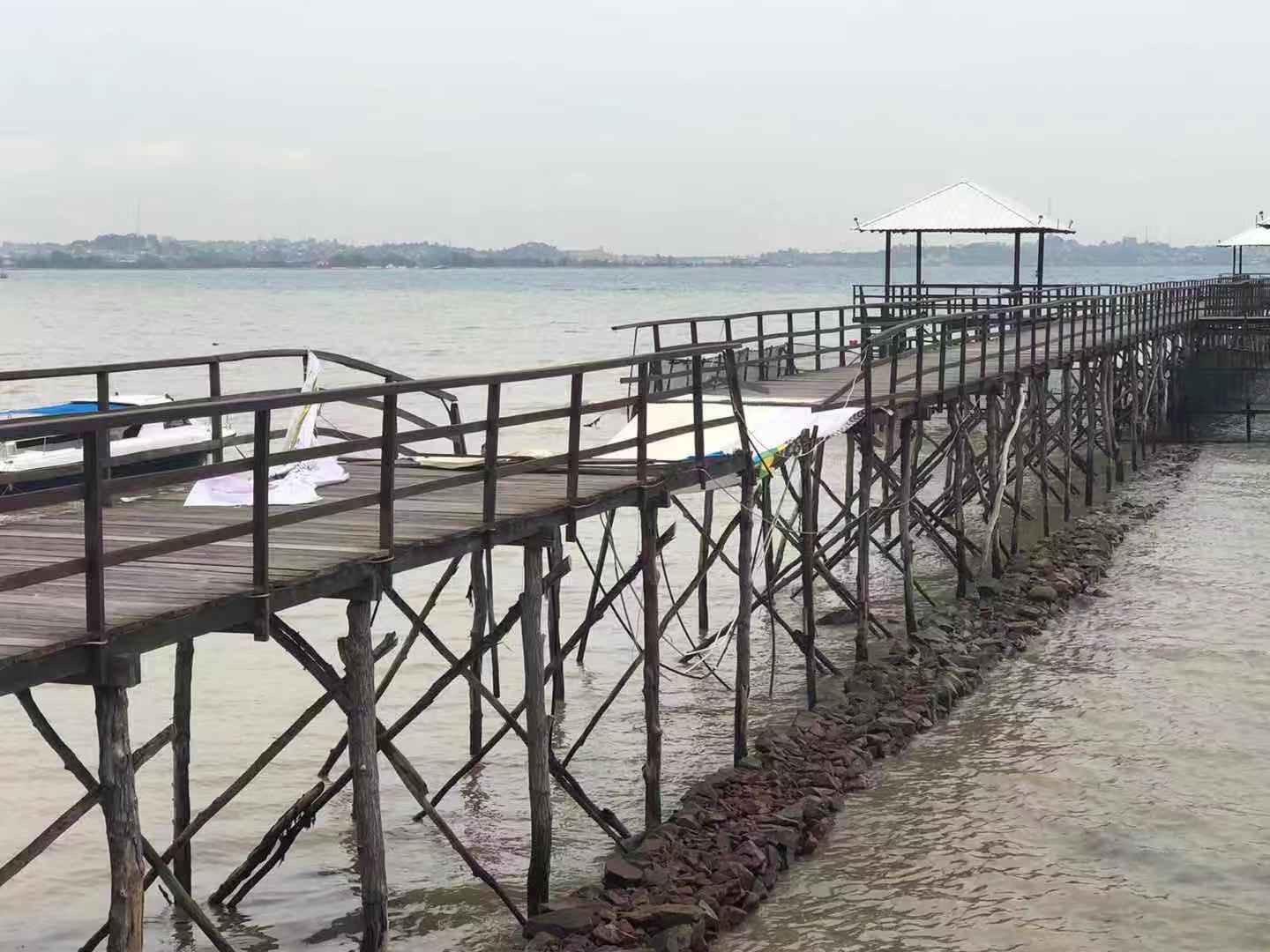 The statement says that the bridge was serviced this year and undergoes routine checks regularly. However, more checks and a full investigation are ongoing at the moment. In the meantime, warning signs have been placed near the accident zone. Separately, a full repair will also be done.
Out of the group of more than 30 hotel guests who were taking group photos on the Bridge at the material time, about 26 fell into the shallow part of the sea. The affected were sent to the hospital by the Resort immediately, and were attended to with the neces-sary medical checks. Except for two guests, one who sustained ankle fracture and another who had a rib fracture, the rest were discharged immediately. But now the two have also been discharged after an overnight observation, the statement says.
"The Management of Montigo Resorts Nongsa is deeply regretful that part of the recreation bridge stretching out to the sea collapsed yesterday afternoon…it takes this incident very seriously," the statement said.
"The management of Montigo Resorts Nongsa is cooperating with the local authorities and police on the incident. They apologise for any inconvenience caused and are looking into all the well-being of their guests during this time."
All the injured are employees of self-help group Yayasan MENDAKI when they were on a company retreat to discuss work plans for the upcoming year, according to MENDAKI  as quoted by CNA.
Earlier, Batam's local police officials said that these tourists were taking photos on the 70-meter-long pier at the resort on Thursday when the middle section of the wooden bridge collapsed. More than 30 people fell into the water.
A spokesperson from Singapore's Ministry of Foreign Affairs said earlier today as quoted by CNA: "We are aware of the incident. Officers from the Consulate-General in Batam are at Bhayangkara Hospital to render consular assistance."