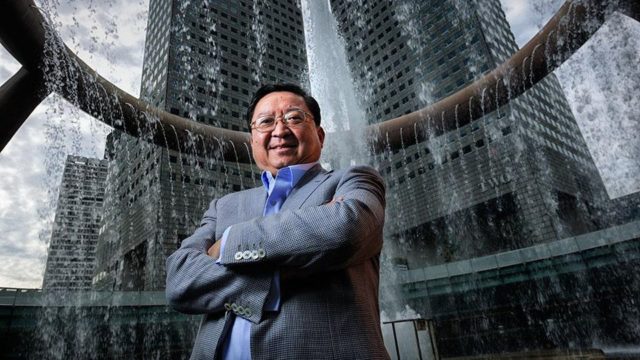 Award recognizes ARA's strategic investments in Australia and its contributions to strengthening bilateral business relations between Singapore and Australia 
ARA Asset Management Limited ("ARA") is pleased to announce that it has been conferred the Commonwealth Bank of Australia Business Alliance Award for 2018 presented by Australian Chamber of Commerce Singapore ("AustCham") and Commonwealth Bank of Australia. The award recognises Singapore-based companies that have developed a strong business alliance with Australia through significant trade and investment in the country.
ARA established its Australian platform headed by industry veteran, Mr David Blight, in 2015. Over the past few years, the Group has made significant progress in the country. Just this week on 4 June, ARA announced the completion of its acquisition of an approximately 19.5% stake in Australia-based Cromwell Property Group ("Cromwell"). ARA Group1 and its Associates currently have approximately  S$7 billion assets under management in Australia through their REITs and private funds vehicles. As part of the Group's investor-operator philosophy, ARA Australia provides the full range of investment and asset and property management services focused on delivering consistent and superior returns for its investors.
The award was presented at the Austcham President's Lunch and Business Awards 2018 held at the Grand Hyatt on 8 June. AustCham President, Mr Ian Cummin, said, "ARA has made significant long-term strategic investments into Australia and helped to bolster the bilateral business relations between Australia and Singapore. The company has been expanding globally rapidly and has made Australia a part of their growth strategy by building a strong local presence."
ARA Assistant Group CEO and Group Chief Investment Officer, Mr Moses Song, received the award on behalf of the Group. Mr Song said, "Australia is a very important market for ARA and we have established a strong foothold in the country through our investments and other strategic initiatives. We now offer a full suite of products from investment to property management services. We will be looking to deepen our presence by offering new investment products and accessing new capital relationships through our Australia platform."