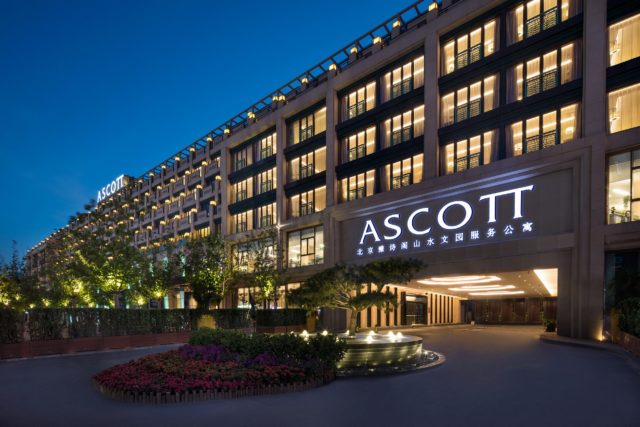 Singapore, 5 Jan 2018 – CapitaLand's wholly owned serviced residence business unit, The Ascott Limited (Ascott), has exceeded its target of 20,000 units for China in 2017, ahead of its planned schedule of 2020, as it sealed contracts to manage 9 properties with over 2,000 units in China.
With these new properties, Ascott made inroads into new cities such as Harbin and Zhuhai, and widened its presence in Chongqing, Foshan, Shanghai and Wuxi.  It also marked a record year of growth in China, as it added over 5,600 units across 28 properties in 2017, double the over 2,700 units across 15 properties added in 2016.
Mr. Kevin Goh, newly appointed Ascott's Chief Executive Officer, said: "With these 9 new management contracts secured in China, Ascott has exceeded our target of 20,000 units for our biggest market China three years ahead of schedule. 2017 was our strongest year as Ascott's global portfolio crossed 72,000 units, adding a record high of about 24,000 units within the year. We are confident of achieving our global target of 80,000 units in 2018, well ahead of 2020."
Mr. Tan Tze Shang, Ascott's Managing Director for China, said: "Ascott has been fast expanding in China, and the achievement of our 20,000-unit target is testament of our partners' confidence in Ascott's strong brand reputation and management excellence. In 2017, we made our foray into Handan, Xuzhou, Yichang, Kunming, and now Harbin and Zhuhai.  Harbin is a key political, economic and technological centre of Northeast China while our entry into Zhuhai will entrench Ascott's business in South China, specifically the economic zone of the Pearl River Delta, one of the fastest growing regions in China that is earmarked for further development into a world-class metropolis. We also deepened our presence in existing cities to leverage greater economies of scale. This includes our latest ones in Chongqing, Foshan, Shanghai and Wuxi."
Mr. Tan added: "To cater to the growing group of millennials and digital natives in China, we will be opening Ascott's first Lyf property in Shenzhen this year. Lyf Wu Tong Island Shenzhen is designed to meet the demand for coliving spaces. We have also introduced technological initiatives across our properties in China to boost operational efficiency and enhance customer experience. For instance, the service robots in Ascott Raffles City Beijing and Ascott IFC Guangzhou can perform a suite of tasks such as leading guests to their rooms or facilities in the property, providing concierge services, refilling room supplies, and delivering packages. Other new initiatives include the use of WeChat or smartphone apps to allow guests to request invoices, and staff to issue e-invoices instantly as well as enable digital check-ins. We will roll out more initiatives to strengthen Ascott's position as a leading serviced residence operator in China."
In China, Ascott has a portfolio of over 20,000 units in more than 110 properties across 31 cities. Of the nine new properties, Somerset Gubei Shanghai, Ascott Raffles City Chongqing, Tujia Somerset City Hub Zhuhai Serviced Residence, Ascott Jing'an Shanghai, Citadines Baoyu Riverview Harbin, Ascott Zumiao Foshan, Ascott Gaoxin Wuxi, Gaoxin Serviced Residence Wuxi and Ascott Hengqin Zhuhai are targeted to be in operations from 2018 in a crescendo to 2023.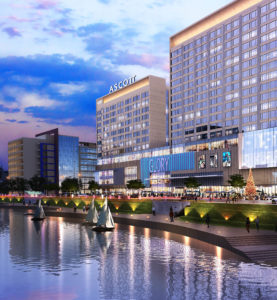 Besides Ascott Raffles City Chongqing, four other properties which are part of CapitaLand's Raffles City-branded integrated developments include operating ones such as Ascott Raffles City Beijing, Ascott Raffles City Chengdu, and Ascott Raffles City Shenzhen, as well as Ascott Raffles City Hangzhou which is slated to open in 3Q 2018.