(Singapore, 18 May 2023) After 48 hours of searching government and private sources painstakingly, Fortune Times couldn't find any evidence to support a statement made in a Tuesday BBC report titled "'Doomsday': Singapore renters sound the alarm as prices surge." 
The report, written by BBC's business reporter Annabelle Liang, discusses the impact of Singapore's soaring rental prices on locals, including those belonging to the LGBT community, which it calls, making up "a significant portion of renters".
LGBT stands for lesbian, gay, bisexual, and transgender.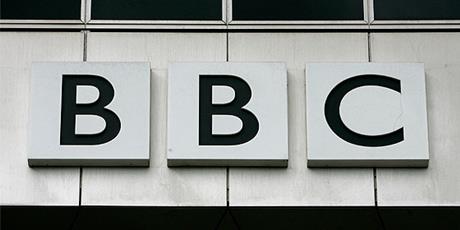 When asked by a Fortune Times journalist about the source of the phrase 'a significant portion' in the BBC report, Annabelle Liang did not directly answer the question, only stating "The article focuses on Singaporean renters, of which the LGBT community makes up a significant portion."
According to dictionaries, "a significant portion" means "a noticeable or substantial amount or number."
Although this subjective expression does not have a universally defined percentage, five out of six professionals in the journalism or real estate industries interviewed by Fortune Times said that, to them, "a significant portion" would mean at least 20 percent.
All of the interviewees said that either they do not have data on Singapore's LGBT population or that the number of LGBT renters in Singapore is not available.
One female property market analyst, who declined to be identified, said: "Detailed information on renters is not publicly available, but the LGBT community cannot make up a significant portion among local renters… anyway, this is a politically sensitive issue."
A professor from NUS's Department of Real Estate said: "I don't have data on the LGBT community and cannot comment on this."
Last August, the Singaporean government announced its plan to repeal Section 377A of the penal code, which criminalizes sex between men, but it would also amend the Constitution to protect the legal definition of marriage as a union between a man and a woman, preventing challenges in the courts.
Regarding this issue, Singapore's Prime Minister Lee Hsien Loong provided an explanation in his speech on August 21, 2022.
"It will also maintain what I believe most Singaporeans still want, which is to preserve the fundamental family structure of marriage between a man and a woman, within which we have and raise our children," said Singapore Prime Minister Lee Hsien Loong.
"Like every human society, we also have gay people among us. They are our fellow Singaporeans. They are our colleagues, our friends, our family members. They too want to live their own lives, participate in our community, and contribute fully to Singapore," he said.
"We need to find the right way to reconcile and accommodate both the traditional values of our society and the aspirations of gay Singaporeans to be respected and accepted."
Since same-sex marriages are not recognized in the city-state, the local LGBT population does not receive the same benefits as those in recognized marriages. Thus also, there is no publicly available official data on the number of local LGBT renters.