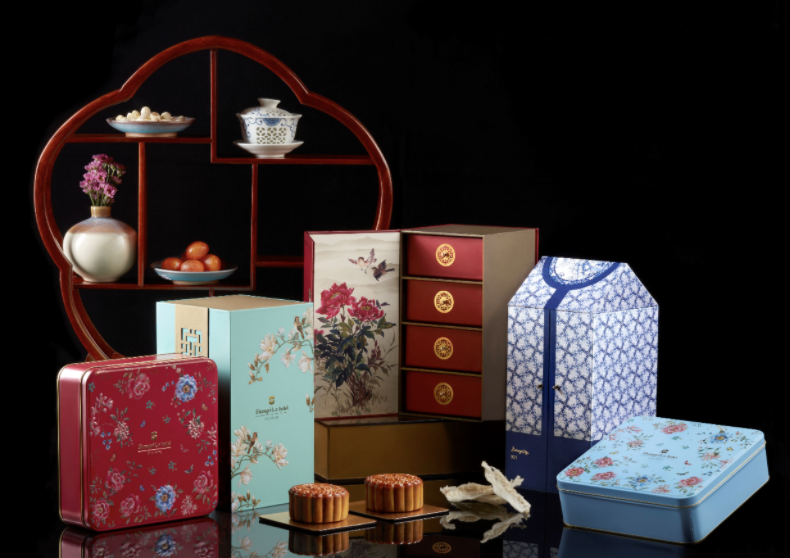 Reunite with loved ones this Mid-Autumn Festival and gift limited edition mooncakes and the all-new Mini Snowskin version with Hennessy X.O. chocolate
(Singapore, 11 August 2020) Illuminate the upcoming Mid-Autumn Festival (1 October 2020) with happy reunions full of warmth and joy, accompanied by mooncakes from Shangri-La Hotel, Singapore. Highlights this year include a limited-edition collector's item conceptualised in collaboration with local artist Benny Ong, as well as the new Hennessy X.O. Chocolate Mini Snowskin Mooncakes.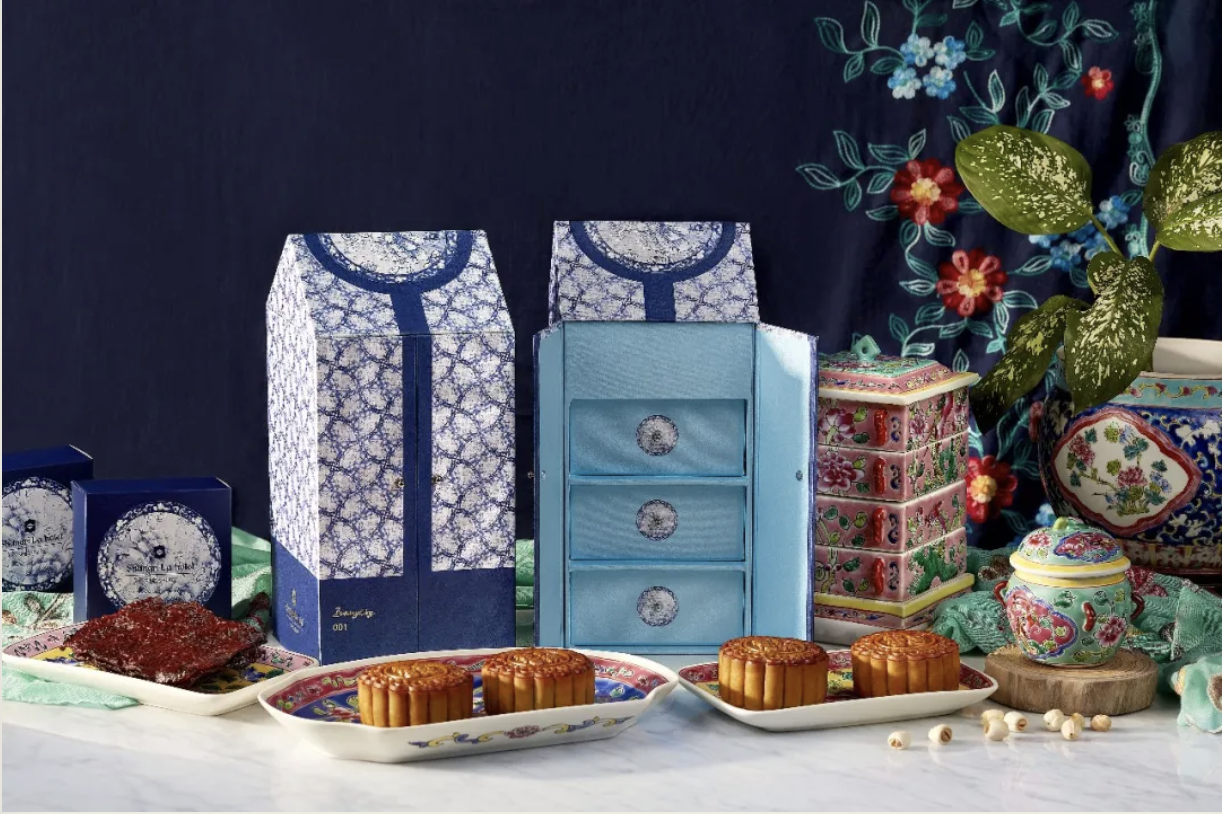 The Limited Edition Peranakan-Inspired Gift Box Set by Benny Ong features stunning packaging by the internationally-acclaimed fashion designer and artist. Designed as an heirloom to mark this enduring festive occasion, the set has an exterior printed with a motif similar to those found on the heritage blue-and-white plates commonly used in Peranakan homes. Each box has a unique serial number from 001 to 999 and comprises four pieces of baked mooncakes filled with bak kwa, pork floss and nuts, flavoured with five-spice powder. Inspired by Southeast Asia and Singapore, the flavours are at once smoky, sweet and lightly salty.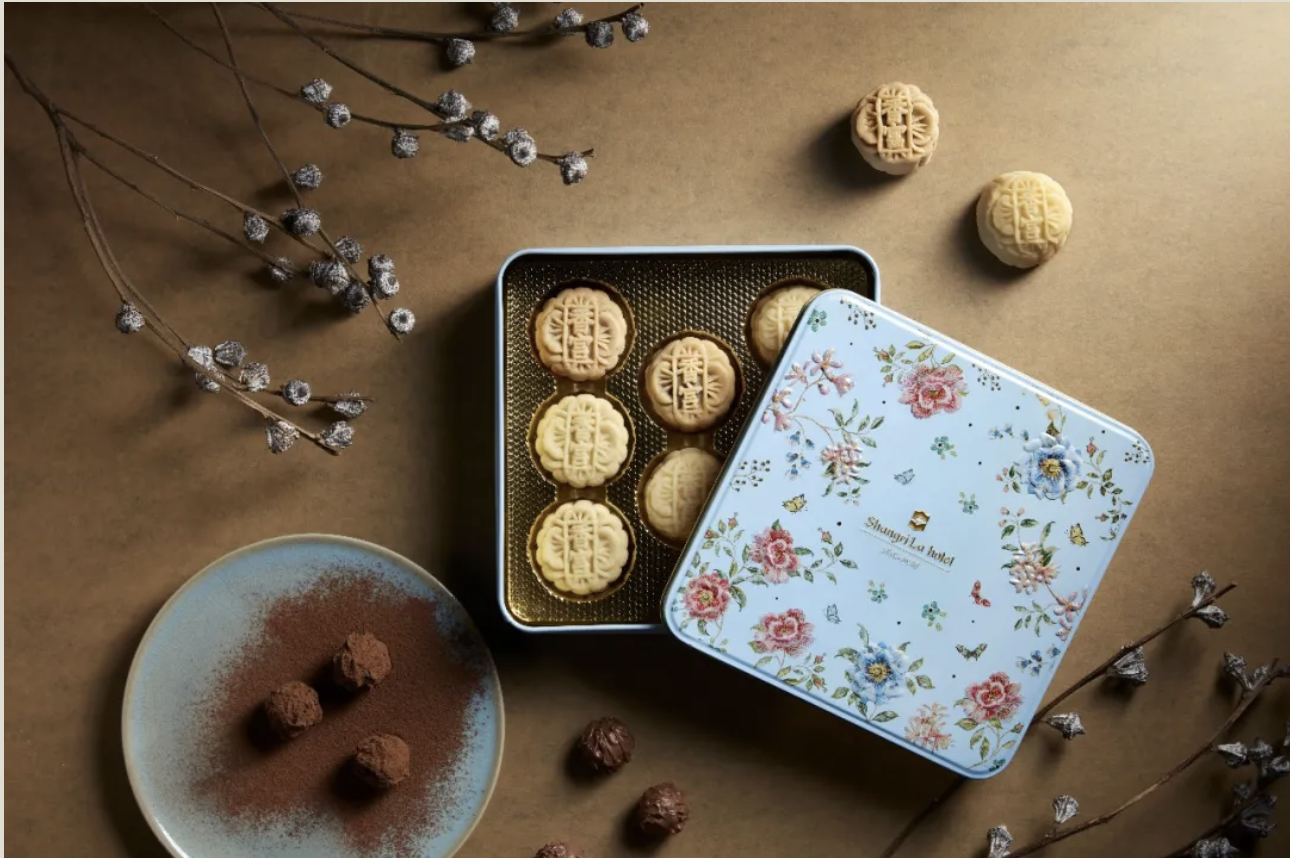 Trendy tastemakers will delight in the Hennessy X.O. Chocolate Mini Snowskin Mooncakes. Just as Maurice Hennessy created the cognac in 1870 for his circle of friends, this pastry is best savoured in the company of bosom buddies. The addition of chocolate to the recipe further accentuates the rich, dark cocoa notes of the liqueur.
Available as part of a set of eight, they are joined by a quartet of Yuzu Sake Mini Snowskin Mooncakes. These refresh the palate with their bright citrus fragrance, complemented by the subtle sweetness of sake blended into the white lotus paste.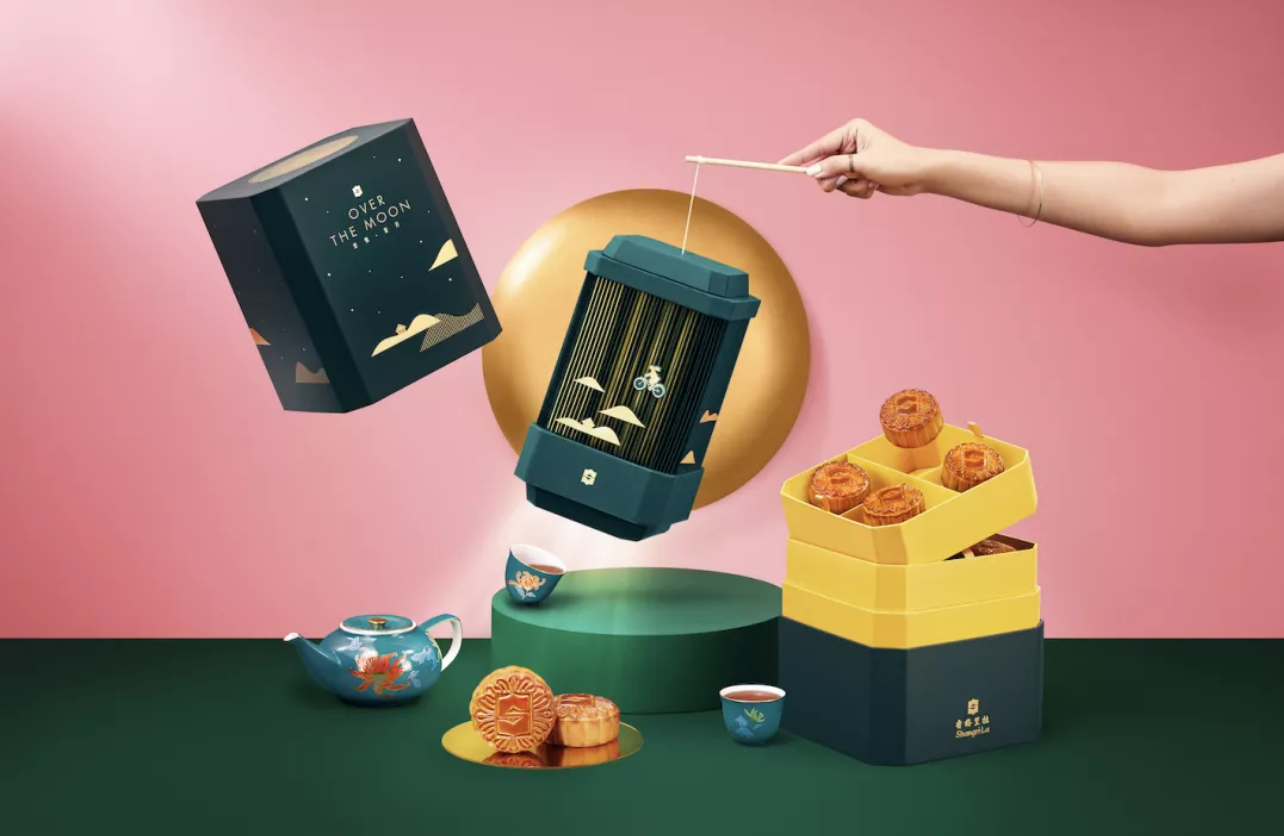 Another highlight – and a healthier one – is the Limited Edition Mini Vegan Mooncakes available in a set of eight. Specially-curated ingredients like pumpkins from Japan, organic cinnamon from Sri Lanka and lotus paste come together to create this plant-based version. The pastry is smooth and rich with its texture enhanced by crunchy, caramelised pumpkin seeds. At its heart, the traditional egg yolk is replaced with a sphere of sweetened pumpkin. This recipe is concocted by Shangri-La's Chef Damian Piedrahita who specialises in plant-based cuisine, and the mooncakes are presented in a dark green box depicting a bright Mid-Autumn night, celebrating the moon's beauty at its fullest. It is accompanied by a pretty lantern lit by LED lights that the young ones can take with them when they walk around the neighbourhood in the evening to commemorate the festival.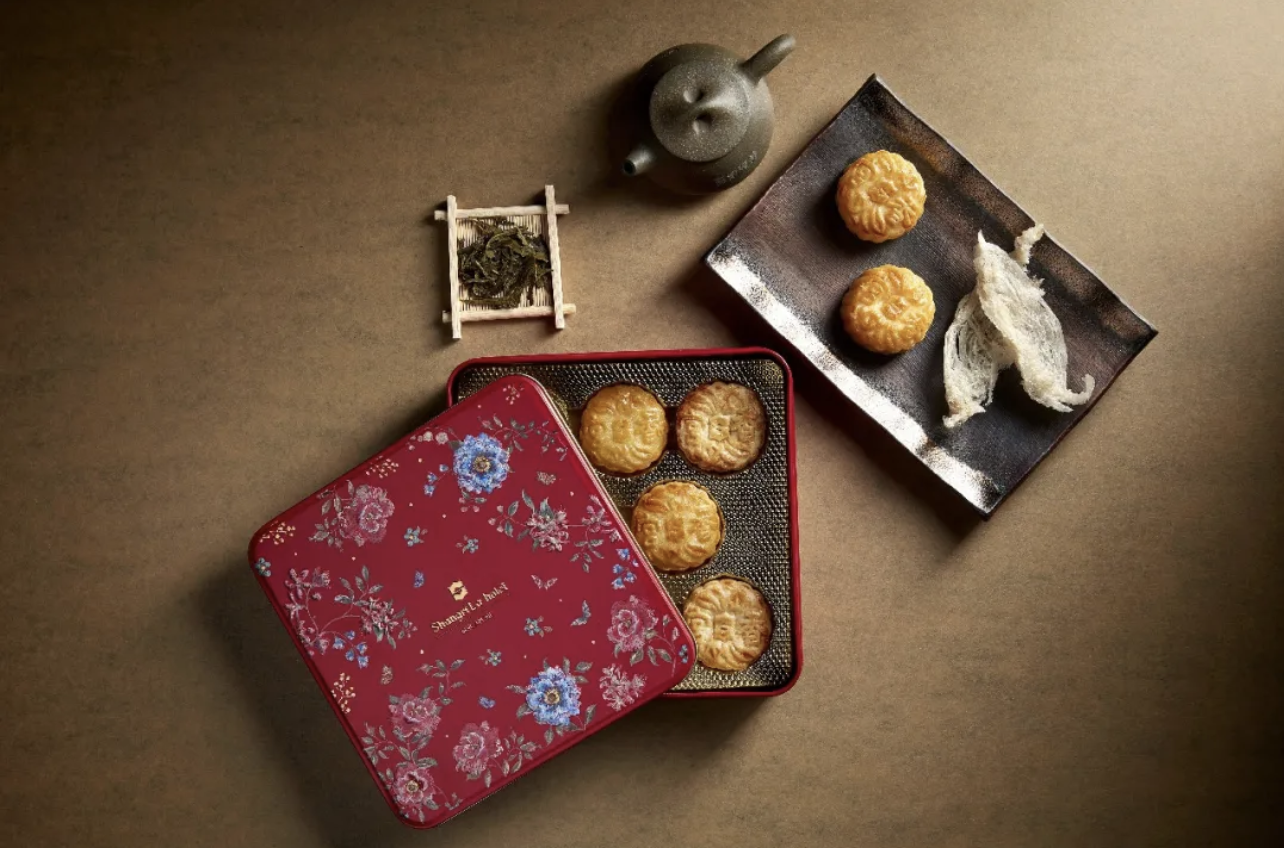 Making a long-awaited comeback is the luxurious Shangri-La's Signature Mini Baked Custard with Bird's Nest, which is conceptualised by Shang Palace's Executive Chef Mok Kit Keung. Generous mouthfuls of nourishing bird's nest are wrapped in a smooth, creamy custard and baked till a golden brown.
or those get-togethers with discerning traditionalists, bring baked mooncakes packed in a box that is either a nostalgic red or elegant turquoise. Both are patterned with flowers in full bloom to represent the bountiful harvest that the festival celebrates. The perennial favourite is the Shang Palace Four Treasures.
Consider too the Black Sesame with Taro, guaranteed to be popular with those who enjoy the heady aroma of roasted black sesame. An original recipe, the filling has a rich, nutty and roasted flavour tempered with the mild sweetness of taro. Lotus seeds and cashew nuts add texture and a gentle complexity.
Shangri-La's mooncakes are available for sale from now till 1 October 2020. Enjoy early bird discounts of 30% for selected items till 16 August 2020. Order online to enjoy 20% off classic baked mooncakes. Delivery and self-collect options are available. Mooncake gift vouchers are also available for sale. For more information, please call (65) 6213 4511/4473, email shangpalace.sls@shangri-la.com or visit https://bit.ly/SLSMooncake20.