Bollywood megastar Akshay Kumar has had a great 2018. Not just in India, the actor has tasted success in China as well where his film Toilet: Ek Prem Katha released on June 8. His other most talked about release, the period taboo busting feature film, Pad Man, which released in India on February 9, is also making its way to cinemas in China this Friday, December 14. It stars Akshay Kumar, Sonam Kapoor and Radhika Apte in lead roles.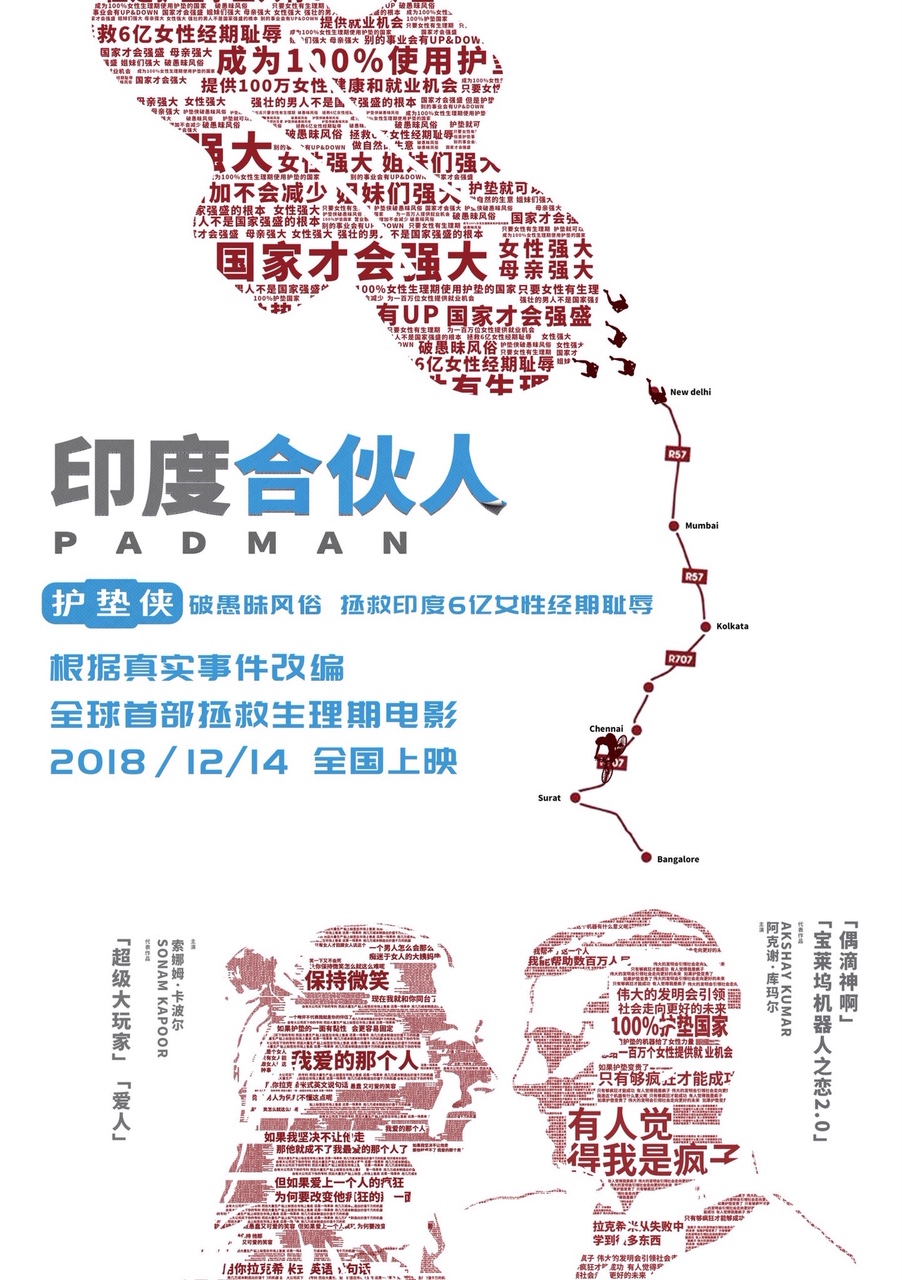 In a country (India) where only 18% of women use sanitary pads due to period poverty issues and the cultural stigma surrounding menstruation, Pad Man went beyond its cult movie status to become a movement, equally entertaining and inspiring both men and women to openly have a conversation about periods.
The film is based on a short story from Twinkle Khanna's book, "The Legend of Lakshmi Prasad," inspired by the life of Tamil Nadu's entrepreneur and social activist Arunachalam Muruganantham, who has made it his mission to provide low cost sanitary napkins to women in India's rural areas.
Focusing on their often poor living conditions, "Pad Man" is primarily an appeal for more respect to be paid to the care of women in India's vast countryside.
Megastar Akshay Kumar shared the news on his Twitter account and said, "Super happy to share, Pad Man is all set to foray into the Middle Kingdom, releasing in China on 14th December, 2018!"
Promoting his film on the premier in Beijing on Wednesday, the director said: "I hope Chinese audiences will like the movie and that it will promote wider cultural exchanges between China and India."