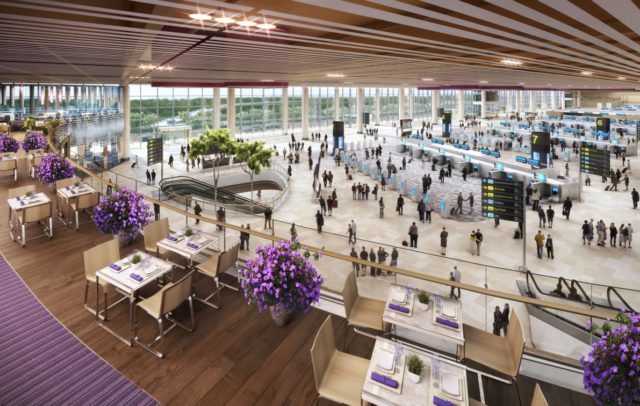 Singapore, 8 Feb 2018 – Singapore's newest international passenger terminal handled more than 1.6 million passengers and over 9,400 flights since its operational opening on Oct 31.
This was disclosed by Changi Airport Group (CAG) in its first operational update on Thursday (Feb 8).
CAG also provided updates on JC (Cambodia) International Airlines, the first new airline to fly to T4 in 2018. The airline launched a daily service to the Cambodian capital Phnom Penh from Singapore on Jan 25.
This has raised the capacity on the Singapore-Phnom Penh route by 25 per cent to 38 weekly services, offering about 6,400 one-way seats.
JC is also the first Cambodia-based carrier to operate scheduled services to Singapore since 2005, CAG said.
Another regional airline, VietJet Air, which currently operates from the airport's Terminal 3, will shift its operations to T4 from March 6.
VietJet's move to T4 will allow for expansion of its operations at Changi Airport, with the terminal providing the necessary room for growth. It also reduces the need for its passengers to be bussed from remote gates to the terminal, CAG added.
In total, JC and VietJet will operate a total of 28 weekly services out of T4, bringing the total passenger flow at the terminal to more than 8.3 million passengers per annum.
With their additions, T4 will now be home to 11 airlines serving 21 regional destinations.
ST