(Singapore, Sep 8, 2023) Following the recent launch of new Huawei smartphones, China is expanding its bans to prohibit the use of the iPhone among local governments and state-owned companies, according to multiple sources.
Since approximately 2020, central ministries and agencies have restricted the use of foreign-brand products for official business. According to a report in today's Nikkei, these restrictions have now extended to encompass employees of local governments, including prefectures and cities, as well as state-owned enterprises, since around August of this year. Sources, including a government employee, have confirmed these developments.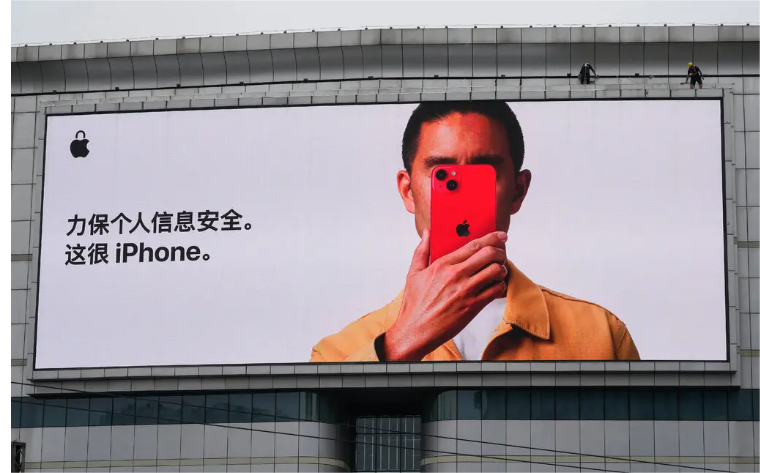 Concerns about the potential impact on sales within the Chinese market have led to a decline of approximately $190 billion in Apple's market capitalization over a span of two days.
A Beijing-based employee at a state-owned company, quoted by Nikkei, disclosed receiving a confidential notice in early September regarding these changes. According to the notice, the ban will apply to company departments involved in trade secrets starting from October 1 and to all employees from March 1 of the following year.
The company had previously recommended against the use of iPhones for the past three years, and, as reported by the employee, the majority of employees do not utilize them for work, although many own iPhones for personal use. The latest notice now extends to include the Apple Watch and AirPod wireless earphones, prohibiting their presence in the workplace.
Around 2018, the Chinese government initiated a narrowing of its procurement of information technology equipment, such as personal computers, by compiling a list of recommended companies and products. The PCs used in central government ministries and agencies have been replaced by "Great Wall" PCs produced by state-owned enterprises, as stated in the report.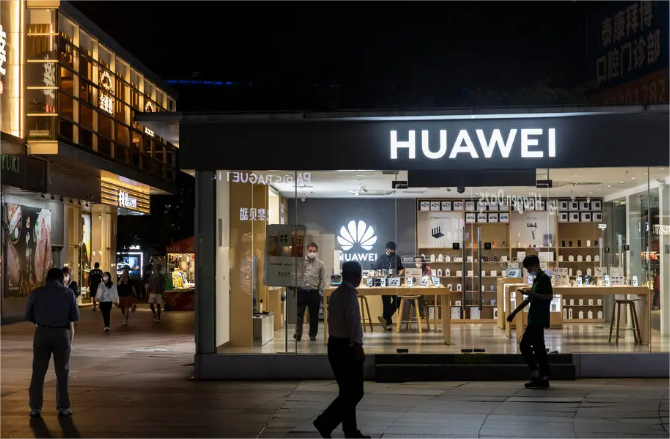 According to China's National Bureau of Statistics, as of 2021, there were 56.33 million central and local government officials and employees of state-owned enterprises in China. An analyst familiar with IT products in China remarked, "Many government employees already possess two iPhones and Chinese-branded products, but if the [Communist] Party's guidance extends to private companies and individuals, the impact on sales will be inevitable."
Reports show that China remains one of Apple's most critical markets, with Greater China, which includes Taiwan and Hong Kong, accounting for approximately 20% of total sales in the April-June period of this year. The assembly of iPhones is also primarily centered in Chinese factories.
Due to reports of usage restrictions, the company's stock price experienced a 6.4% decline over two days from September 6th to 7th.
Meanwhile, the United States has concurrently restricted the use of Huawei products and TikTok, a video-sharing application originating in China, as both countries continue to engage in a fierce battle for economic security supremacy.
A New York Times report indicates that Apple is currently on track to lose $200 billion in market value, with shares falling to approximately $175 as investors react to a potential threat in one of its largest markets.
This development raises the question of whether any Western company can thrive in China if one of the world's most successful operators is at risk. The report also suggests that China may be making it increasingly challenging for Apple.
Amidst the US Commerce Secretary's goodwill tour to China last week, Huawei, the telecom giant facing strict US trade restrictions, unveiled the Mate 60 Pro, a smartphone widely seen as showcasing China's technological prowess despite the US clampdown.
The new phone is powered by a chip that appears to be the most advanced version of China's homegrown technology to date, a milestone that the U.S. has been striving to prevent China from reaching.
Another report in The New York Times suggests that the timing of the Mate 60 Pro's release may not be coincidental. The Commerce Department has been leading U.S. efforts to limit Beijing's access to advanced chips, and the Commerce Secretary, Gina M. Raimondo, spent a significant portion of her trip defending the U.S. crackdown to Chinese officials who sought concessions. This power struggle was also evident online, where more than a dozen vendors appeared on Chinese e-commerce sites, selling phone cases for the new model featuring Ms. Raimondo's face on the back.
Beginning during the Trump administration and continuing under President Biden, the US has steadily escalated restrictions on the sale of advanced chips and the machinery required to manufacture them to China, with a particular focus on limiting Huawei's access to technology that could enhance its military capabilities. Over the past few years, these restrictions have hampered Huawei's ability to produce 5G phones. Nevertheless, Huawei appears to have found a way to produce an advanced phone, albeit in limited quantities. While detailed information about the phone is scarce, Huawei's jade-green Mate 60 Pro appears to offer many of the same capabilities as other smartphones currently on the market.