(Singapore, Feb 7, 2020) China has pledged "thorough investigations" into the death of coronavirus whistle-blower Dr. Li Wenliang, as public anger built across the country over the government's handling of the epidemic which has caused more than 30,000 confirmed illnesses and more than 600 deaths.
Dr. Li, who contracted the virus during initial diagnosis of the patients, died early today at the age of 34. He was one of the first who were silenced by the authorities and raising the alarm over the new virus in late December.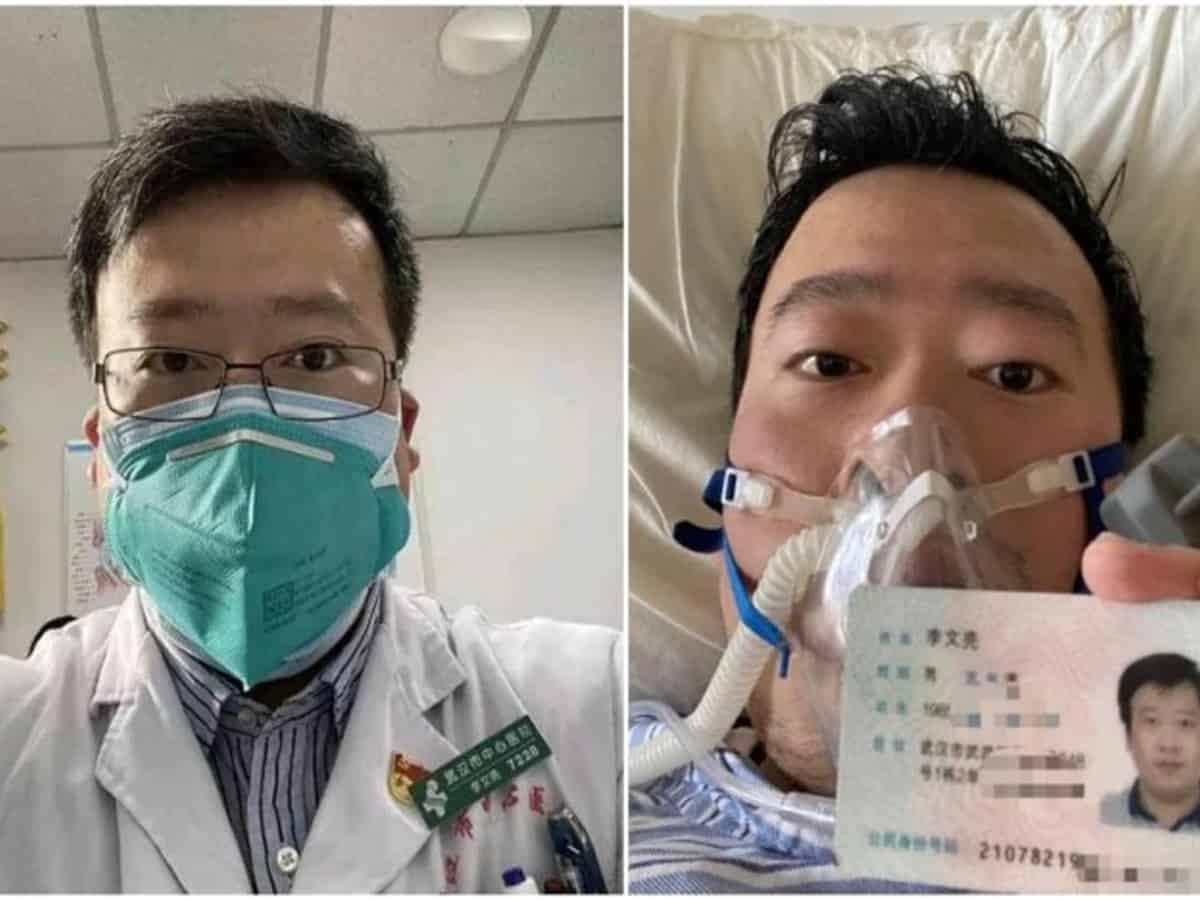 The police arrested him after he warned his classmates of the new virus, accusing him of spreading rumors. The police also forced him to write a statement admitting to "illegal behavior."
It is generally known to the public that the whole world might still be blindfolded in face of the fatal virus spread if without the bravery of Dr. Li and other whistle-blowers.
China's National Supervisory Commission, the country's top anti-corruption body, said Friday that it would send a special team to Wuhan, the epicenter of the coronavirus outbreak and capital of Hubei Province, to investigate Dr. Li's deaths.
The Wuhan government has published a notice on its website Friday to pay tribute to Dr. Li, expressing profound sorrow and conveying condolences to his family. The National Health Commission and the health commissions of Wuhan and Hubei Province issued similar statements.
Thursday evening, as news of his declining health spread online, public anger grew further after the related posts appeared to be censored.
Many online commenters have been calling on the government to apologize to Dr. Li for having reprimanded him for sending warnings about the virus.
Some of the earliest reports of his death came from state media outlets' social-media accounts, which sought to immediately venerate him. However, the news didn't display in the front pages of the websites of the People's Daily and China Central Television on Friday morning, despite a mourning post from the World Health Organization on Twitter.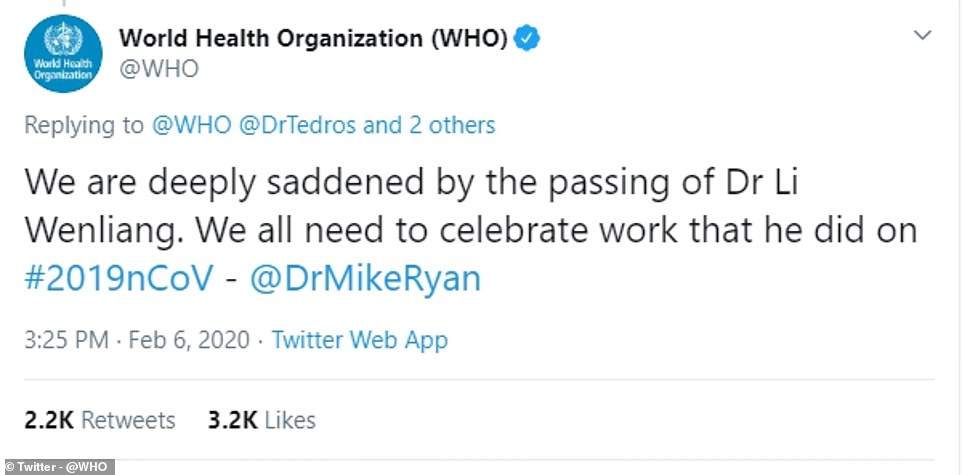 Dr. Li was reportedly becoming less active on social media in recent days. He liked an online poll on Weibo on Feb 3 about whether people were back to work after vacation.
His friends reportedly say that Dr.Li is a lover of high technology. His online posts ranged from foldable Huawei mobile devices to hidden tricks with the iPhone, funny cat videos and pictures of his breakfast. Even after infected, he vowed to return to the front lines of the fight against the virus.