China deeply regrets the US Treasury's decision to label China "a currency manipulator," the People's Bank of China said Tuesday, according to Xinhua Agency.
Such a label on China does not meet the quantitative criteria for so-called "currency manipulators" set by the US Treasury, the central bank said in a statement.
The US Treasury Department announced late Monday that it had determined for the first time since 1994 that China was manipulating its currency, knocking the US dollar sharply lower and sending gold prices to a six-year high.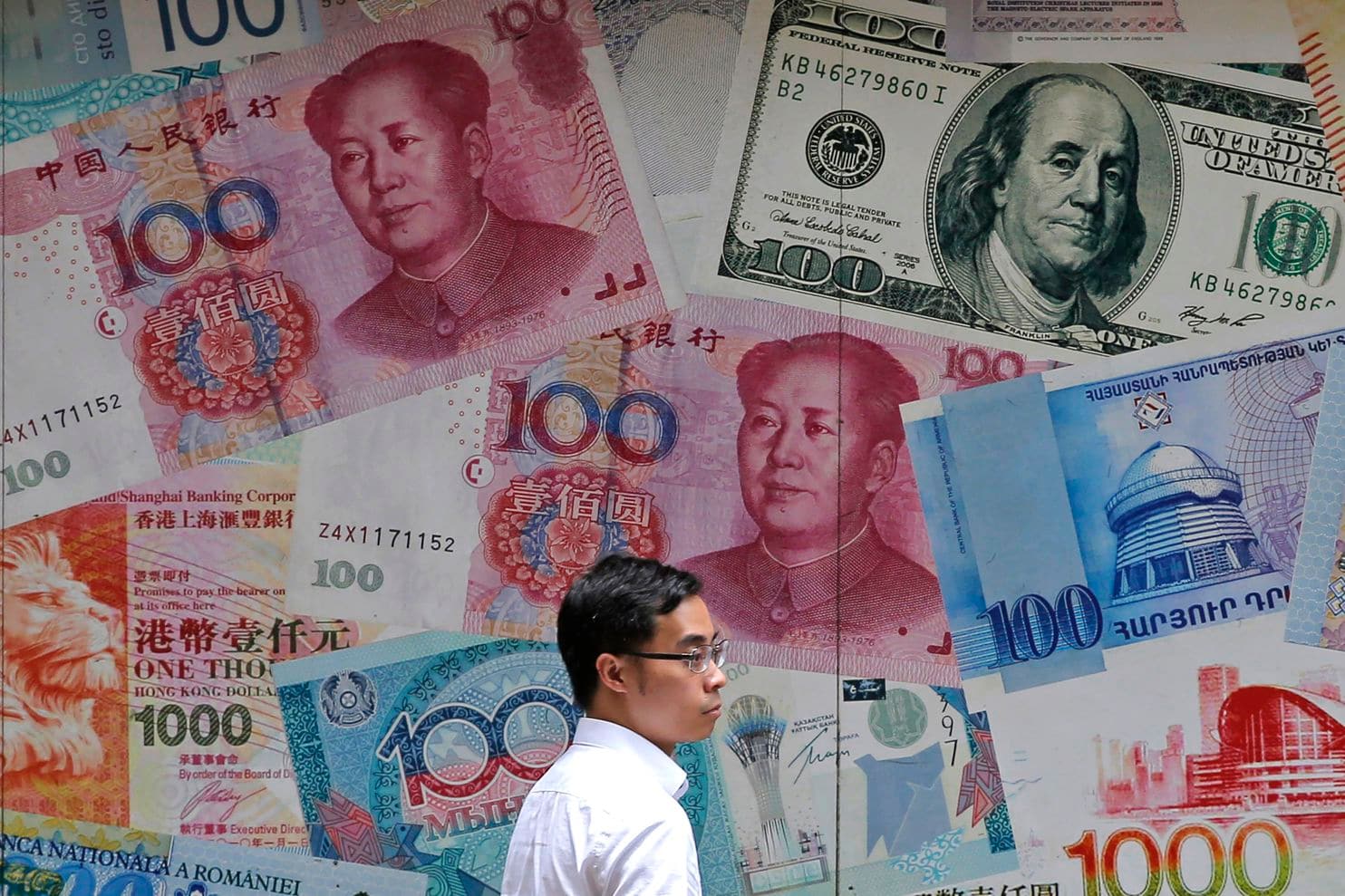 Wall Street's major indexes posted their biggest percentage drop of the year, as China's devaluation of the yuan sparked fears of further escalation of the US-China trade war, as the US president accused Beijing of "currency manipulation".
The losses also spread to the Asia-Pacific region with indexes falling sharply from Tokyo to Hong Kong. Shanghai and Sydney shed 2.6 percent, while Manila and Wellington were also down around two percent.
China's central bank called on the United States to "pull back before it is too late" and return to a "rational and fair track."
The recent weakening is a reflection of market supply and demand as well as fluctuations in the global foreign exchange markets amid changes of the global economic situation and rising trade tensions, the statement said.
The central bank has long been committed to keeping the yuan's exchange rate basically stable at a reasonable and balanced level.
The Chinese currency is the strongest among the G20 and is one of the currencies that has seen substantial appreciation globally.
From the beginning of 2005 to June this year, the currency's nominal exchange rate appreciated 38 percent and real exchange rate strengthened 47 percent.
In the annual Article IV consultation with China, the International Monetary Fund concluded that the yuan's exchange rate was broadly in line with fundamentals.
During the 1997 Asian financial crisis and the 2008 global financial crisis, China has been committed to keeping the currency stable, which offered solid support to the stabilization of the international financial market and global economic recovery.
Despite the United States' constant escalations to the trade dispute since last year, China has never resorted to competitive devaluation.
"China has not and will not use its currency as a tool to deal with trade disputes," said the statement.