(Beijing, April 27, 2020) China has over the weekend offered a new route for producers of medical goods to obtain export approval, a move that could help ease recent shipment delays of critical medical equipment to the US and other countries.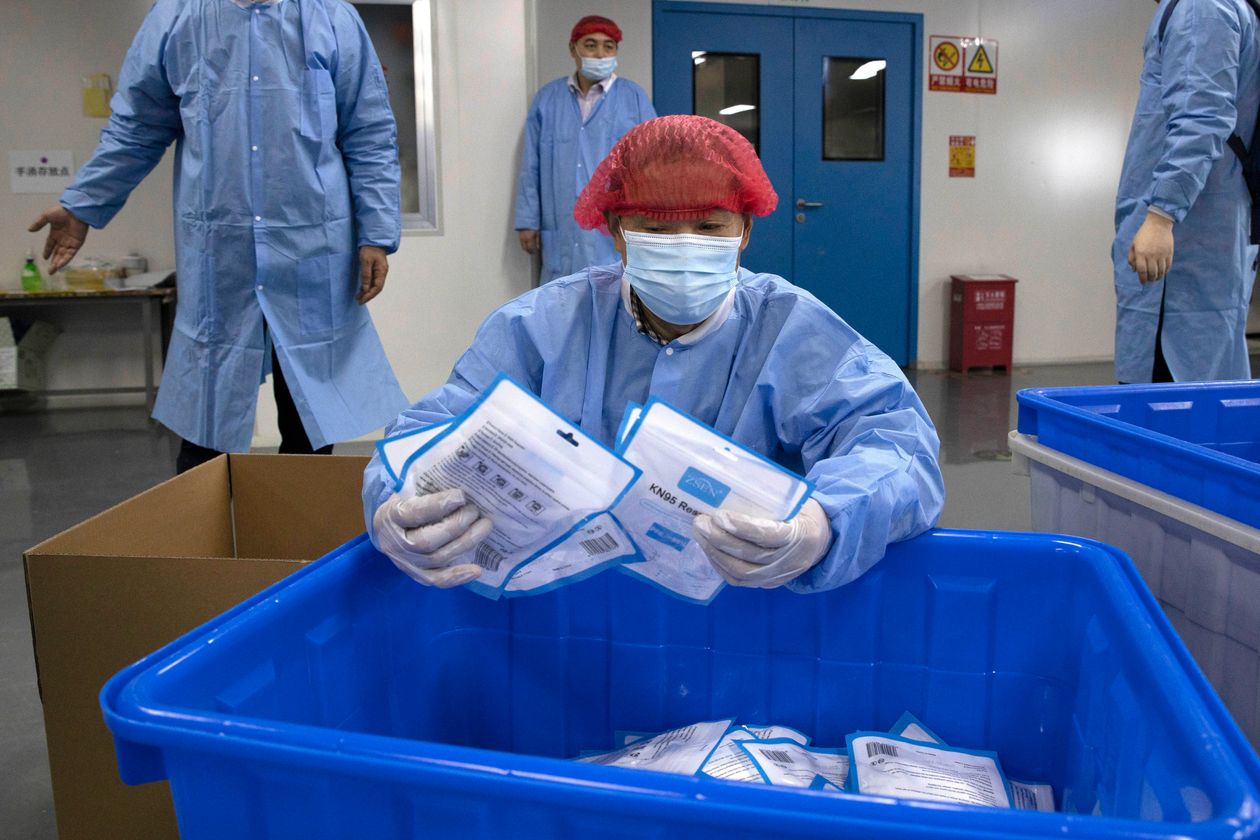 Chinese authorities said that the makers of medical gear in China that met the national standards of their foreign buyer can apply for export approval through an industry association.
This would allow manufacturers to bypass an earlier rule that required exporters to obtain a certification from Chinese medical-product regulators. The policy, introduced on March 31 to boost quality control of Chinese medical-supplies exports, led to a significant shipment bottleneck in items including masks, ventilators, surgical gowns, and testing reagents, essential for medical workers world-wide to fight the pandemic.
Li Xingqian, a director at the Ministry of Commerce, said that China's export rules weren't meant to restrict exports of items required to fight the pandemic, but to help improve quality control of those products.
He said more than a billion masks were exported on April 24, almost five times the number of masks that left the country on March 31.
The new regulation follows an outcry by US and other international buyers that important medical-supply exports have been held up in China, one of the largest producers of medical gear globally.
Because of the March rule, large quantities of US-bound face masks, test kits, and other medical equipment were stranded in China, according to U.S. diplomatic memos seen by The Wall Street Journal this month. China also put in place tighter customs inspections on April 10.
Under the latest rule, an industry association called China Chamber of Commerce for Import and Export of Medicines and Health Products would form an expert review committee responsible for approving export contracts, Li from China's Ministry of Commerce said.
He said a list of approved deals would then be uploaded onto its website, but he didn't provide more details on when such an expert committee would be formed.
Beijing has come under fire over exports of low-quality personal protective equipment sent to some countries. In late March, Dutch authorities recalled 600,000 medical face masks sourced from China because of faulty filters.
Last week, the Chinese Embassy in Canada said it has started an investigation after local media reports said about a million N95 masks sent from China had failed to meet the Canadian public health agency's quality standards, citing public health authorities.
Chinese officials clarified that many of the export issues have arisen from product standards that differ by country. In some cases, nonmedical items were used for surgical purposes. To ensure the quality of the medical goods being exported, China has been conducting random checks and factory inspections.
At the same time, China introduced another rule Saturday that requires exporters and importers of masks for nonmedical use to sign a declaration that the items meet the quality standards of either China or the foreign importing nation.