Yahoo's co-founder Jerry Yang said in Singapore today that the ongoing China-US trade war is just a reality TV as the two countries are too interdependent to fight a trade war in a real sense.
He told an audience of some 200 during a special session of the Nikkei Forum at the Fullerton Hotel Singapore.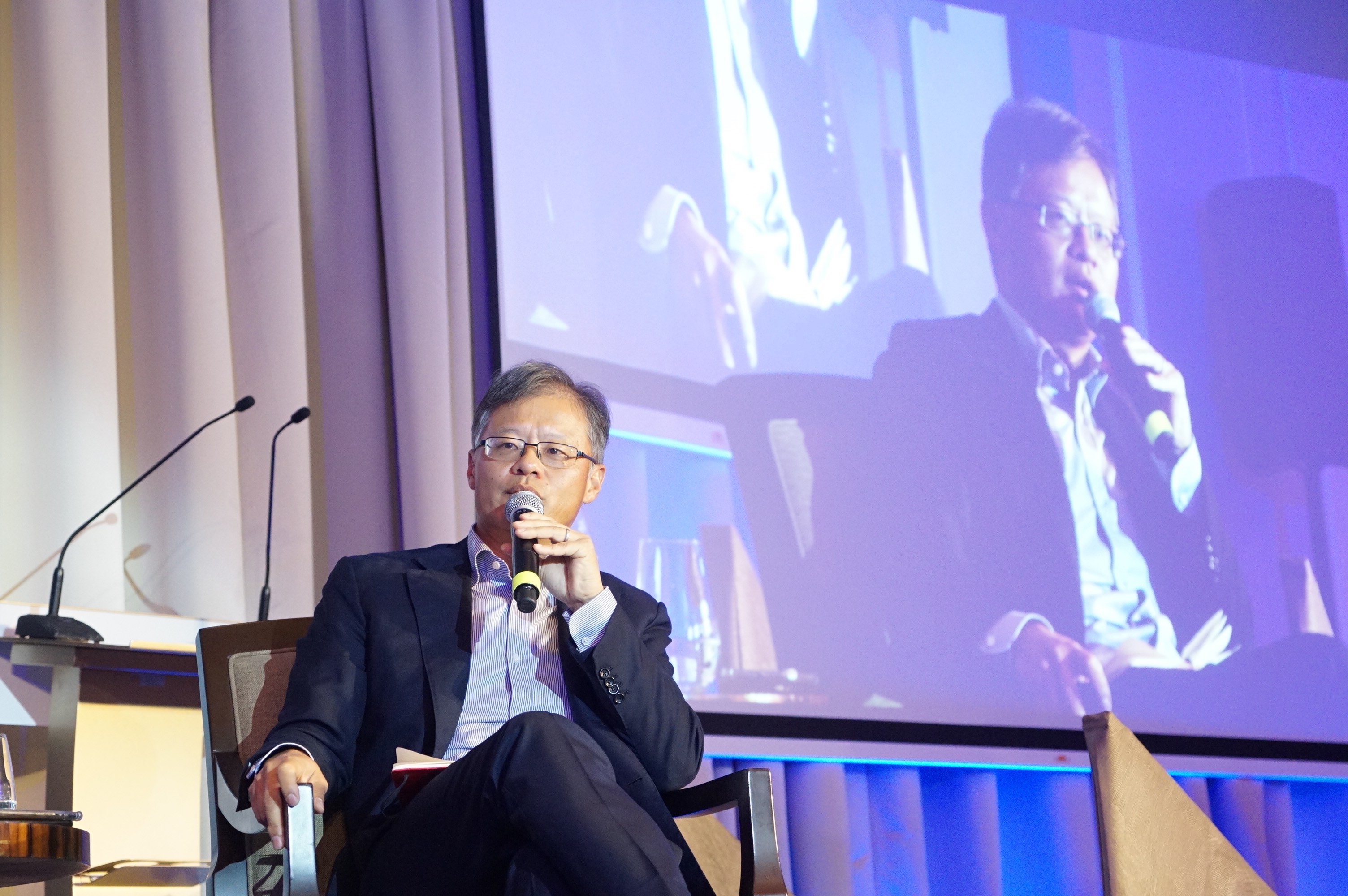 Jerry Yang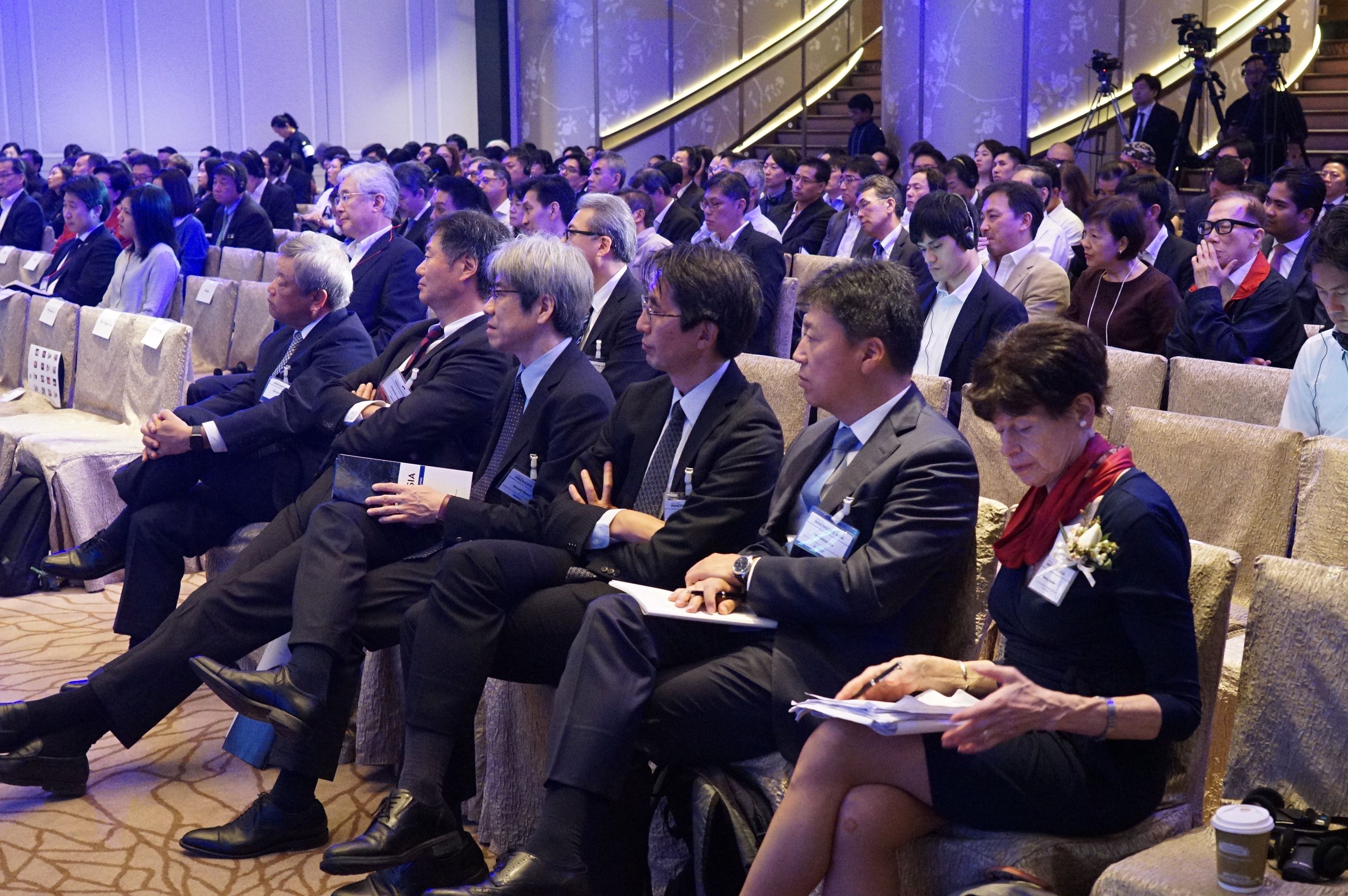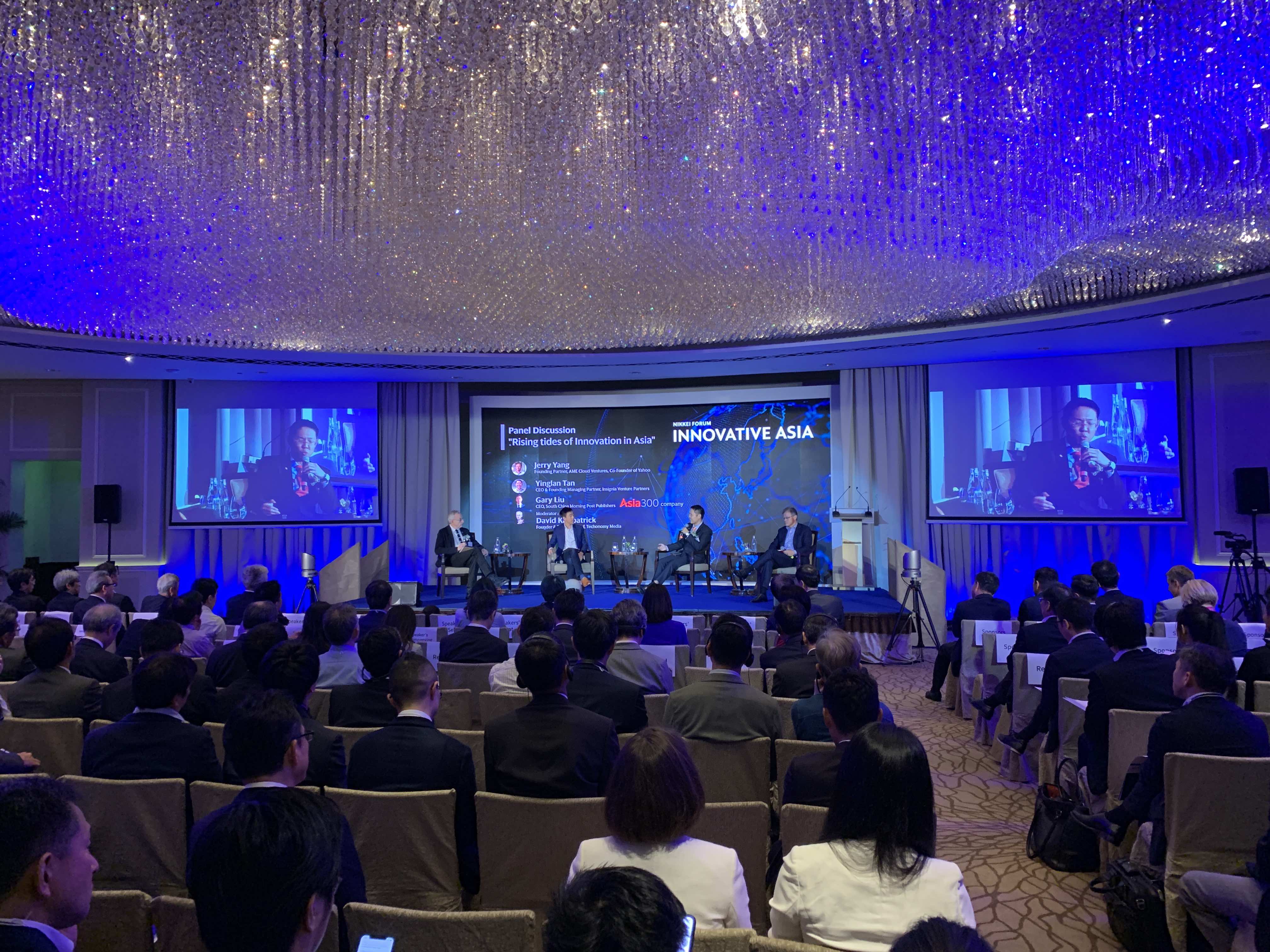 Attendees of Nikkei Forum
"It's not a zero-sum game. There is a tremendous amount of engineering and research on both sides of countries for talents, " said Yang, who founded Yahoo in 1994 and served as its CEO from 2007 to 2009. In 2012, he left Yahoo and founded the venture capital firm AME Cloud Ventures.
He said even if the US firms continue to have less access to China as a market place, that doesn't make the US more competitive or its products better or pricing better.
"You can simply decouple supply chains, factories but that will take a long time," said Yang, noting that the possibility of decoupling between the two countries is going to have an even bigger cost.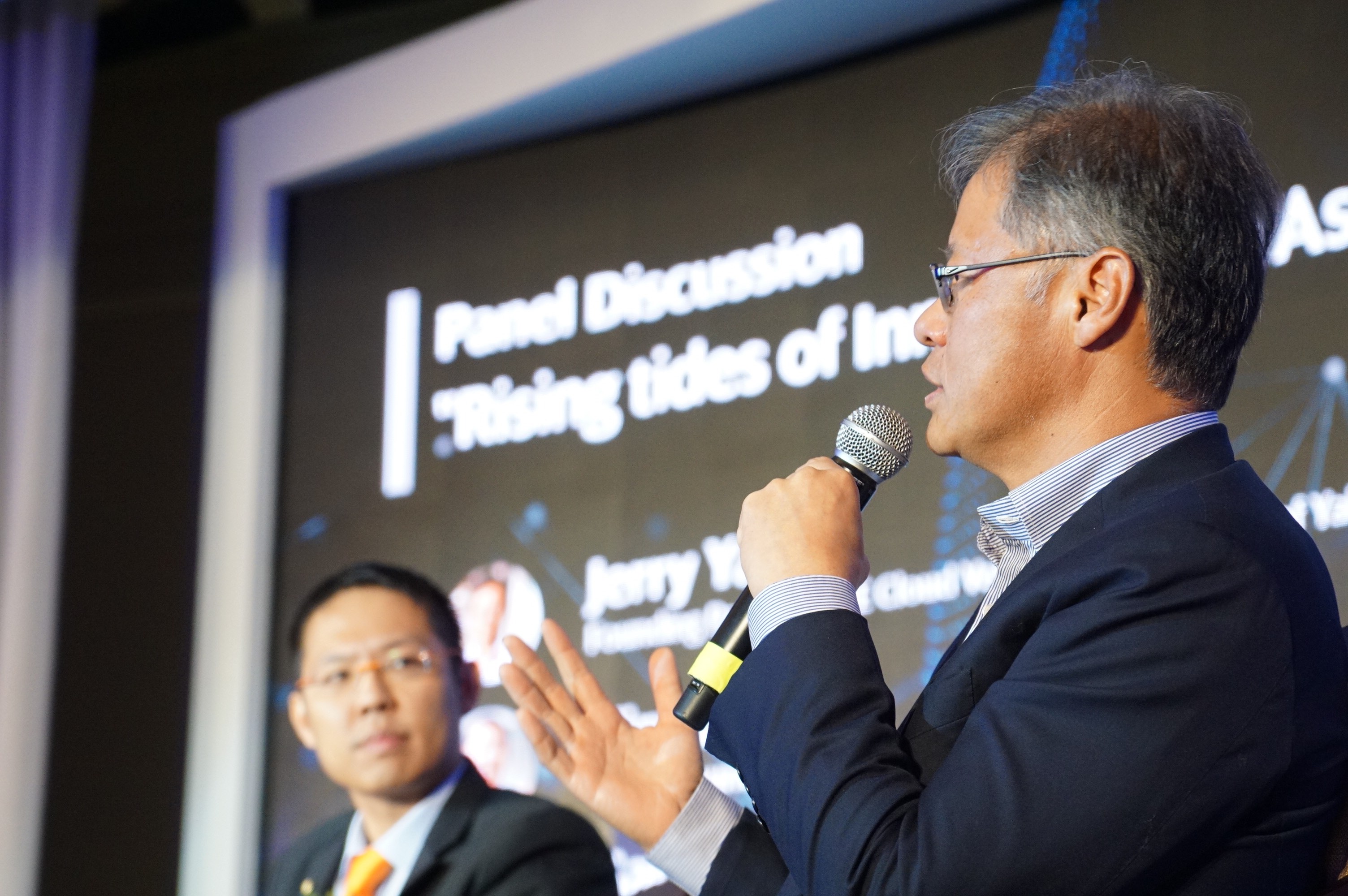 He said the US has its right to pursuit China from prosecution perspective about the failures of living up to the WTO, trade and whatever accusations about IT. But there is a difference between prosecuting for fairness and healthy trade versus protectionism.
In China's case,  the recognition is that they need to own their infrastructure in the long term.
However, in the US case, the country exerts sort of control over its advanced technology that is quite broad and not well defined.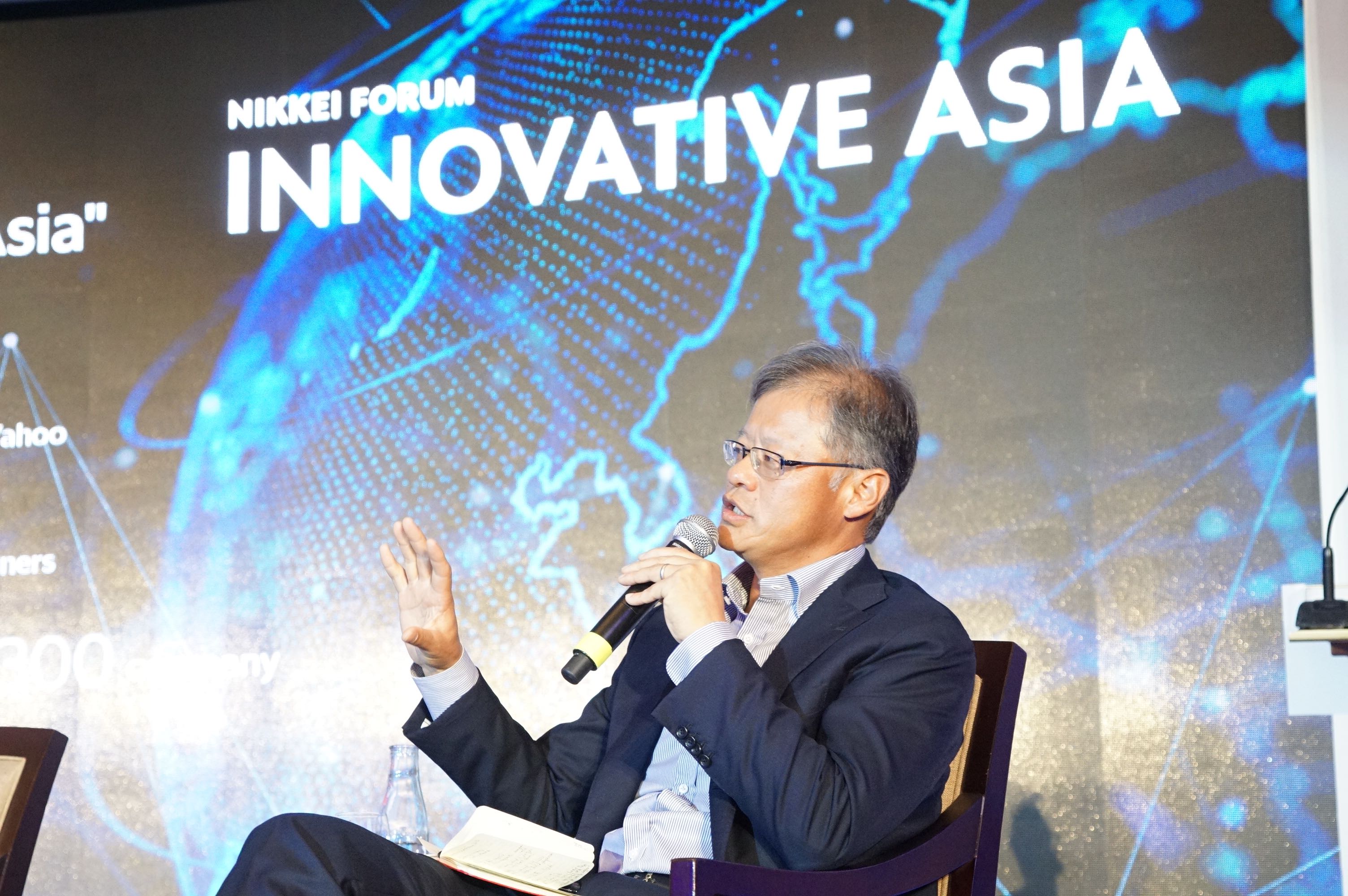 He said the protectionism starting in both countries poses a danger and a very negative cycle that is difficult to stop.
For example, he said, the competition between the AI industries is not about China wins, the US loses or vice versa. Both countries have invested heavily in AI while competing for each other.
Besides the trade war, Yang recognizes China's efforts in building a better investment environment.
"China fundamentally spends more money on research and development, defence and continue to invest in education,'' he said, noting that those three areas are also the advantages of the US.
He said the start-up environment in China is now better developed while large companies are creating an ecosystem putting a lot of capital back even against the backdrop of China's problems.
"I think over the long term, China has been able to start putting those resources into investment and also starting to see the results of that," said Yang.
Also today, Beijing announces that Chinese Vice-Premier Liu He will travel to Washington at the end of the month for the latest round of trade talks with the US.
Liu will hold two days of meetings on January 30 and 31 with US Treasury Secretary Steven Mnuchin and US Trade Representative Robert Lighthizer, according to China's Commerce Ministry.
Last week, Chinese and US officials at the vice-ministerial level held three days of talks in Beijing. The US Trade Representative's office said delegates touched on several key issues, including "forced technology transfers, intellectual property protection, non-tariff barriers, cyber intrusions and cyber theft of trade secrets for commercial purposes, services and agriculture."
But it remains to be seen if the two sides will be able to reach new and more significant consensus before March 1 — the deadline of a 90-day-trade-truce which the two countries agreed on December 1, 2018.