(Singapore May 9, 2023)China has issued two statements in 24 hours to condemn Canada's explusion of a Chinese diplomat, vowing to take resolute countermeasures.
On Monday, Mélanie Joly, Canada's Minister of Foreign Affairs, said in a statement: "Canada has decided to declare persona non grata Mr. Zhao Wei."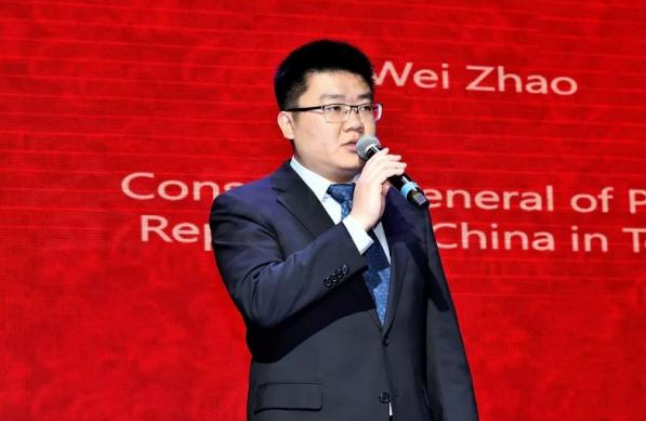 Fortune Times has learned from the Chinese General Consulate in Toronto that Zhao Wei is in charge of the Consulate's intergovernmental and media affairs.
In diplomacy, persona non grata, a Latin phrase meaning unwelcomed person, refers to the practice of a state prohibiting a diplomat from entering the country as a diplomat, or censuring a diplomat already resident in the country for conduct unbecoming of the status of a diplomat.
Also in Joly's statement, she said: "I have been clear: we will not tolerate any form of foreign interference in our internal affairs. Diplomats in Canada have been warned that if they engage in this type of behavior, they will be sent home."
"This decision has been taken after careful consideration of all factors at play. We remain firm in our resolve that defending our democracy is of the utmost importance."
Zhao has been accordingly ordered by Canada to leave the country.
According to a leaked Canadian intelligence document dated July 2021 as cited by a May 1 Globe and Mail report, the Chinese diplomat Zhao was looking into penalizing Conservative lawmaker Michael Chong over his hard-line positions on the Beijing government. The punishment could entail sanctioning Chong's relatives in Hong Kong.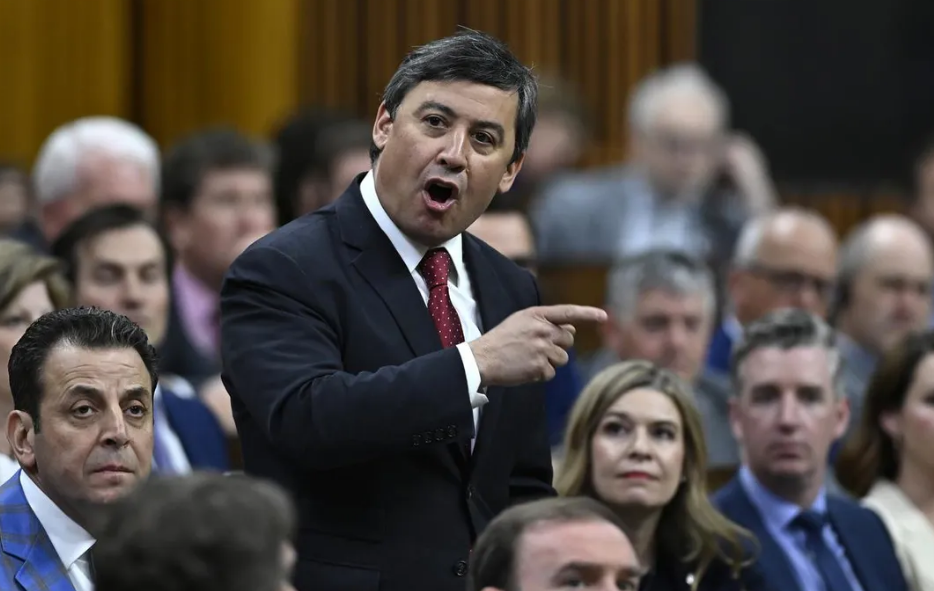 That report kicked off a firestorm over why Chong hadn't been informed that China was targeting his family, and why the diplomat was still allowed to work at the consulate in Toronto.
According to a Bloomberg report, Canadian Prime Minister Justin Trudeau has said that he was never briefed on the matter, as the country's intelligence agency determined it wasn't serious enough to require notifying him. However, conflicting information emerged that at least one of Trudeau's security advisers had been informed, even if the prime minister himself wasn't.
Mélanie Joly's Monday statement on Zhao was released as Canadian lawmakers were voting on a Conservative motion that called on the government to expel all Chinese diplomats responsible for foreign interference. The non-binding motion passed despite members of the governing Liberal Party voting against it.
In remarks to the House of Commons shortly after the diplomat was expelled, Michael Chong maintained that the Trudeau government had failed him. "It is a serious thing to intimidate a member of this House, directly or indirectly, in order to affect the outcome of a debate, in order to affect the outcome of votes," Chong said.
In today's statement posted on the website of the Chinese Consulate General in Toronto in both Chinese and English, an unnamed spokesperson of the Consulate General said: "Canada blatantly declared one consular officer from the Chinese Consulate General in Toronto persona non grata based on rumors of the so-called 'China Interference' hyped up by certain Canadian media and politicians. We strongly condemn and firmly oppose this."
"The false allegation of 'China Interference' is groundless and a prejection of the alleger's own image. The Canadian side places political manipulation above international law, which is a political provocation and doomed to fail. The Canadian side will be responsible for all related consequences," the statement said, noting that the Chinese Consulate General in Toronto will continue to perform its duties in accordance with laws and regulations and maintain exchanges with all sectors in the consular district.
In a Monday statement by the Chinese Embassy in Canada, another unnamed spokesperson said the Chinese side has lodged stern protest with the Canadian side and will take resolute countermeasures and all consequences arising therefrom shall be borne by the Canadian side.
The Chong controversy is just one of a series of media reports this year that have alleged China has interfered in Canadian affairs and that Trudeau hasn't responded strongly enough.
Trudeau has been reportedly alleged to have received intelligence briefings on Chinese attempts to meddle in Canada's 2019 and 2021 elections, which his Liberal Party won. Trudeau has resisted calls for a public inquiry into the matter and has instead appointed a "special rapporteur" to examine the evidence and decide if an inquiry is warranted.