As China celebrates its 70th anniversary of founding, the world's most populous country has once again become a limelight in the global media.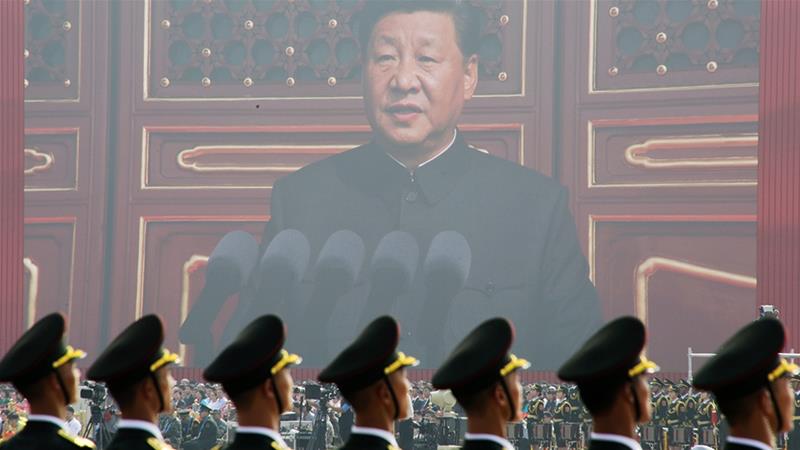 The Straits Times story is entitled: "China's 70th National Day: No force can stop country's progress, says Xi Jinping".
The report says that China held its largest display of military force with a parade along its main Chang'an Avenue as the nation celebrated 70 years of communist rule.
Under hazy skies on Tuesday morning (Oct 1), President Xi Jinping, in a Mao suit and flanked by his two precedessors, former presidents Jiang Zemin and Hu Jintao, appeared on the balcony of the Forbidden Palace overlooking Tiananmen Square, the report said.
Addressing the nation, President Xi spoke of how Chinese Communist Party leader Mao Zedong had stood in the same spot 70 years ago and declared the founding of the People's Republic of China, paving the way for the country to embark on the path of the "great rejuvenation" of China.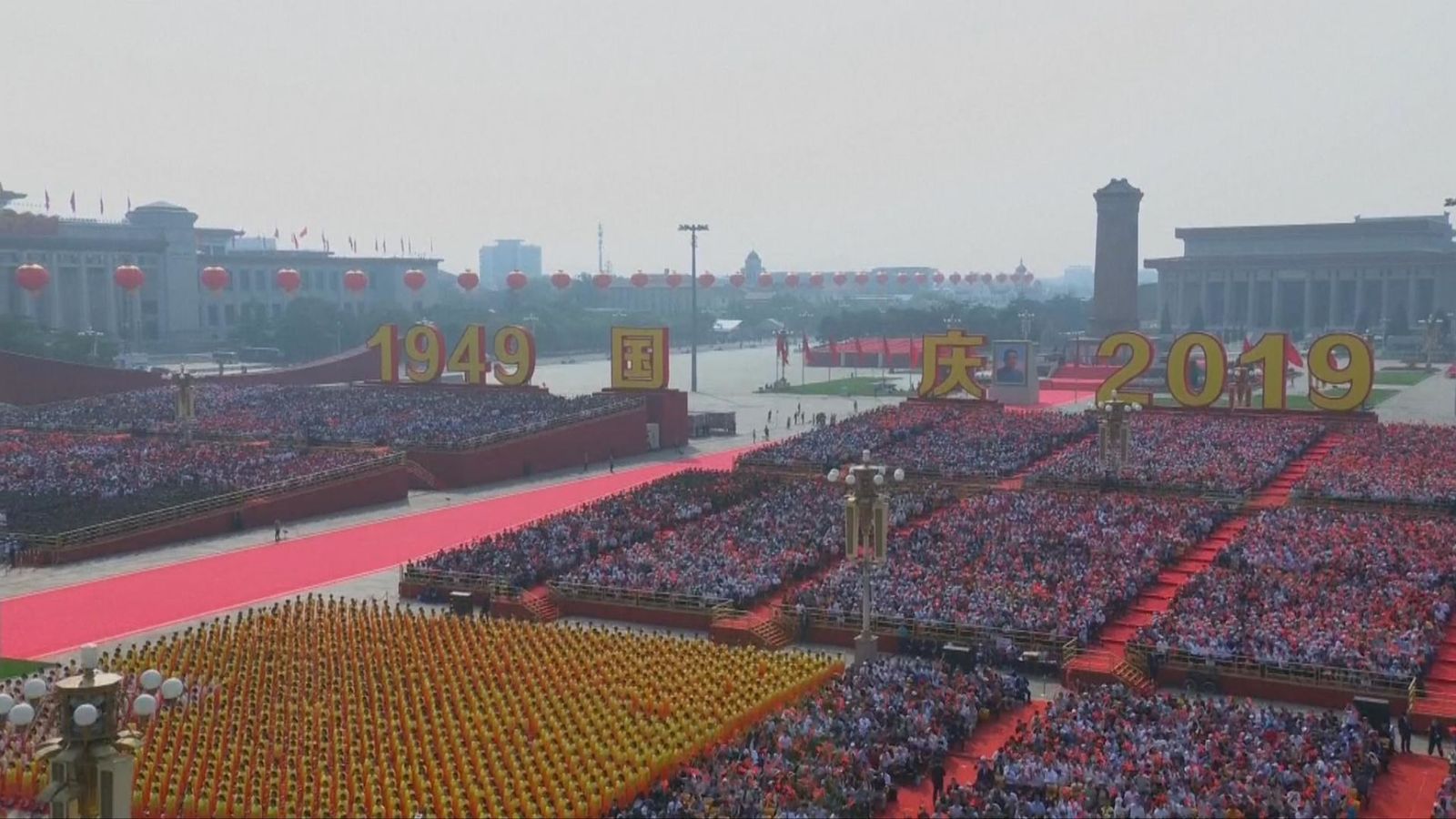 The Guardian story is under the title: "China celebrates 70th anniversary as Xi warns 'no force can shake great nation."
The report says that China has celebrated 70 years of Communist party rule and its rise to global superpower status with a military parade showcasing the country's technology, and a promise from President Xi Jinping that "no force can shake the status of this great nation".
But protests in Hong Kong looked set to cast a long shadow over Beijing's carefully-choreographed projection of national unity and power.
China's leadership past and present gathered on a viewing platform over Tiananmen Square on Tuesday to watch the military parade of 15,000 troops and weapons including new hypersonic drones and intercontinental ballistic missiles.
It was followed by a civilian parade, featuring tributes to national icons from founding leader Mao Zedong and the bicycles China was known for before it became an economic juggernaut, to the cities that have sprung up since the reforms of the 1980s.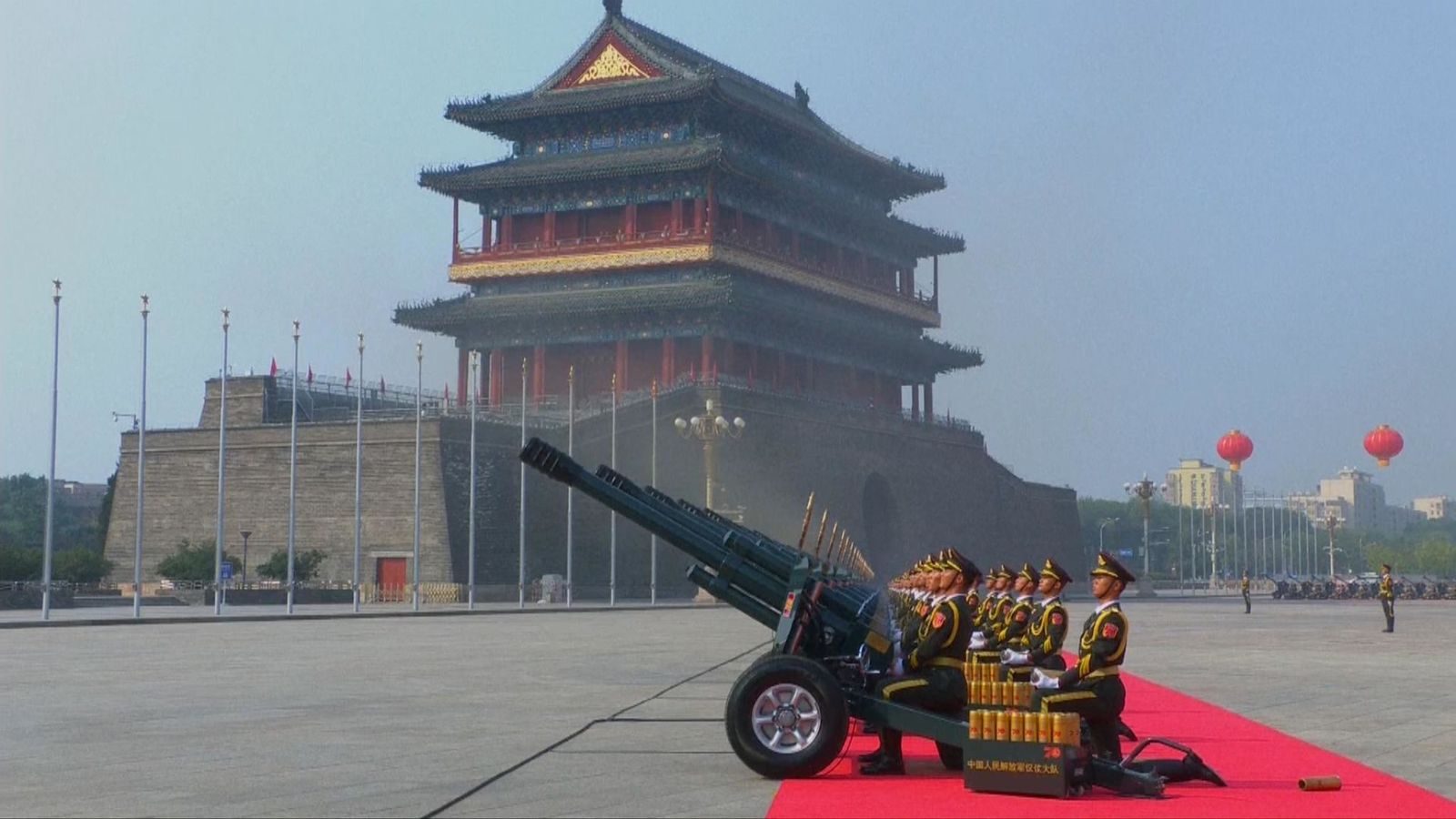 The Sydney Morning Herald offers a story called "The People's Republic of China is 70. How did it get here?"
The story begins with "Flashing neon signs declaring "I love China" and "70"; fireworks, fighter jets and floral displays; soldiers, sailors and civilians in a cast of 100,000. When China has a birthday, it puts on a huge bash and the nation of 1.4 billion people is marking a particularly big milestone."
And the New York Times names its story "Parades and Protests on China's 70th Anniversary."
The story says that President Xi Jinping on Tuesday presided over a large military parade and pageant involving 100,000 performers as China commemorated the 70th anniversary of Communist rule and its rapid emergence as a global power.
National Day is an important holiday in China's political calendar and the authorities in Beijing have left little to chance: For weeks they have imposed an extensive security crackdown around the country and across the internet.
But as much as China wants to project a vision of itself as prosperous, powerful and unified, anti-government protests in Hong Kong threaten to overshadow the festivities.
Mr. Xi used his speech Tuesday to say that China would "maintain the lasting prosperity and stability" of Hong Kong, but he did not address the protests convulsing the city.