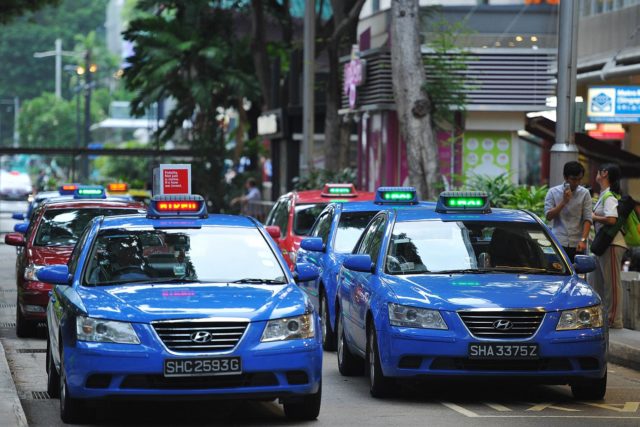 Singapore, 27 Feb 2018 – This month, it was reported that San Francisco-based ridehailing startup Uber could be selling its South-east Asian business to Singapore-based competitor Grab. The move is reportedly to help Uber reel in its costs in the region – where it is bleeding from intense competition with Grab and Indonesia's Go-Jek – in preparation for an initial public offering as soon as next year.
While Grab and Uber have refused to comment on the speculation, The Business Times understands from industry sources that it is more or less a done deal; only the timing is uncertain. When the deal takes place, the outcome for Grab and Uber is obvious. The former will be the leading ridehailing player in Singapore, and the latter will be dearly missed for its competitive fares.
But more interestingly, what will be the fate of ComfortDelGro? Singapore's largest taxi operator – founded 15 years ago in March 2003 – quickly became the epitome of "the disrupted" after Uber and Grab entered the scene in 2013. In a twist of fate, ComfortDelGro last December announced plans to acquire a 51 per cent stake in its disruptor Uber's private car rental subsidiary, Lion City Holdings.
The proposed tie-up between Uber and ComfortDelGro – through which both firms will make taxis and private-hire cars available on each other's apps – is still subject to an antitrust review by the Competition Commission of Singapore. Uber is said to have about 14,000 vehicles under Lion City, while ComfortDelGro has 13,000 taxis, more than half of the total taxi population here.
Notably, it is this regulatory decision that will determine ComfortDelGro's next move, assuming that Uber's sale of its South-east Asian business to Grab goes through and passes an anti-competitive review.
If the commission rejects the Uber-ComfortDelGro alliance (on grounds that it is anti-competitive), ComfortGelGro will remain a standalone entity that will have to compete against a merged Grab and Uber, whose combined network in Singapore will comprise some 55,000 taxis and private-hire cars, more than four times ComfortDelGro's fleet.
In this scenario, the only way out for the taxi operator is to innovate. For a start, it must further enhance its mobile offering, its taxi-booking app. The latter currently still does not support real-time vehicle tracking or in-app chat, and has a user experience (UX) design that is arguably inferior to that of Grab and Uber.
As part of efforts to innovate, ComfortDelGro should also consider setting up a business unit outside of its organisational structure to explore new growth areas and disrupt itself. When separate, the unit will not be impeded by the organisation's legacy systems and mindsets, or have to incessantly answer to the board when testing a revolutionary idea or two.
A grander strategy would be to transform the company culture altogether. ComfortDelGro should take a leaf out of a startup's book: always be on its toes with the belief that it could one day be disrupted. This would take time, but it's not impossible. There are market-leading incumbents known to have survived disruption, among them IBM and Samsung.
If the commission gives the Uber-ComfortDelGro alliance the green light, and assuming that Uber does sell its regional unit to Grab, ComfortDelGro will become a partner of Grab. But the taxi giant would be on a less "equitable" position than Uber as a partner to Grab, industry sources tell BT. This is because ComfortDelGro had previously declined a partnership with Grab (the latter went on to ink partnerships with the other taxi operators in Singapore), rendering it in a less-than-favourable position with Grab. In this case, the best strategy for ComfortDelGro is to cooperate and create efficiencies with the merged entity of Grab and Uber.
Whatever the scenario, ComfortDelGro has to innovate, lest the competition leaves it in its dust.
BT