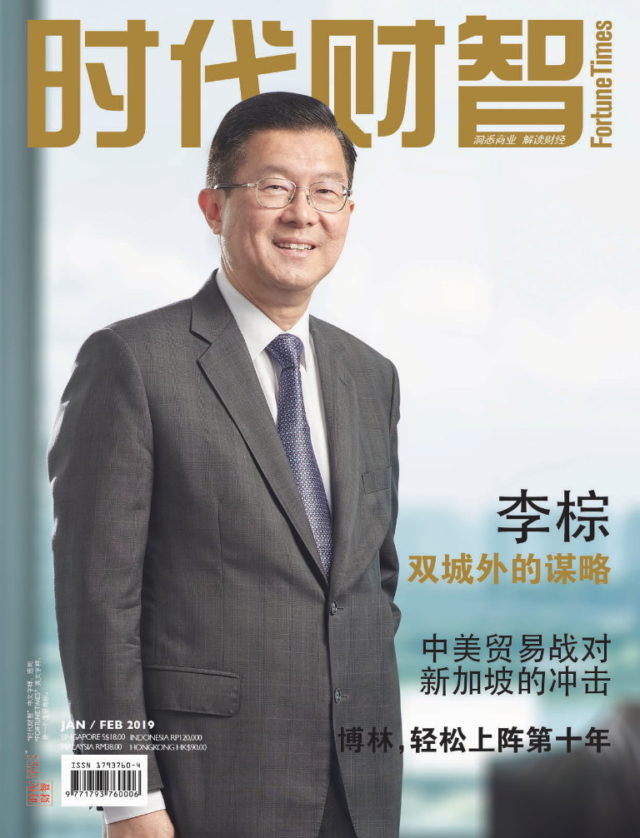 A prominent business leader with few words? The Executive Chairman of OUE, Stephen Riady has become Fortune Times's first cover personality in 2019, making him one of the few entrepreneurs who had granted special interviews with Fortune Times and were featured twice on the magazine's cover in five years.
Since established in 2004, Fortune Times only invites highly reputed and established business leaders with esteemed contributions to the regional economies and societies, as cover page features.
Notably, the business projects that Stephen Riady participated in have positively impacted economies in the Southeast Asia. For instance- January 2014: OUE took part in the acquisition of the F&N, and Stephen Riady made his debut on the cover of Fortune Times. In that tug-of-war acquisition, Riady showed extraordinary courage and sharp business acumen.
This year, Stephen Riady is once again featured, titled "Stephen Riady, Strategy beyond the Two Cities".
In 2013, China raised the concept of the Belt and Road Initiative. Combining that opportunity with strategic thinking, he launched the first foreign-funded medical cooperation project with China Merchants Group. By doing so, he has seized the opportunities from the Belt and Road Initiative to promote medical collaboration between China and Southeast Asia.
To contribute to societies, Stephen Riady also generously supports Singapore's university education and workforce training. His corporate social efforts and vision have made him a new model in the business community.
Stephen Riady won the Ernst & Young ASEAN Entrepreneurial Excellence Award in 2018 – a reflection of his success in Hong Kong, Singapore and ASEAN countries, and his innovation in business and capital operations.
As a leading Chinese-language business magazine in Southeast Asia, Fortune Times timely captures the Belt and Road Initiative, informs readers on the opportunities for China to export its experience and resources overseas, and presents opportunities for countries along the Belt and Road to strengthen ties with China. The latest business development led by Stephen Riady, the project between his OUE Lippo Healthcare and China Merchants Group is the best practice of the Belt and Road.
Catch his latest story in Fortune Times' January 2019 issue.