CapitaLand Retail China Trust Management Limited (CRCTML), the manager of CapitaLand Retail China Trust (CRCT), announced that it has achieved a higher net property income(NPI) of RMB201.1 million for the period 1 April 2019 to 30 June 2019 (2Q 2019), an increase of 11.5% from RMB180.4 million for the same period in 2018.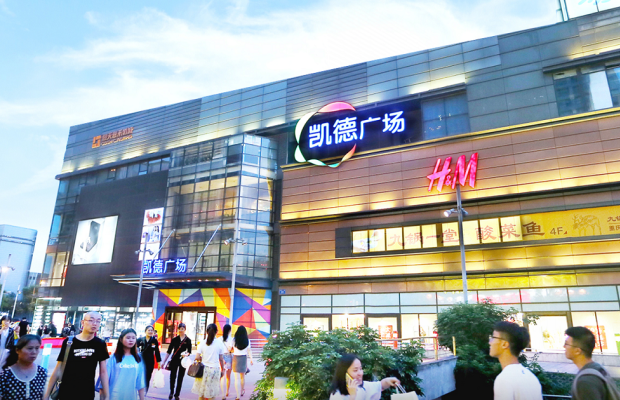 For the period 1 January 2019 to 30 June 2019 (1H 2019), NPI grew 11.1% year-on-year to RMB400.0 million. The better performance was attributed to stronger rental growth across CRCT's core multi-tenanted malls and lower operating expenses.
Income available for distribution to unitholders in 2Q 2019 rose 5.0% year-on-year to
S$25.4 million, of which contribution from Rock Square increased by 23.6% to S$2.5 million.
Distribution per unit (DPU) for the quarter was 2.54 cents. On a comparable basis, core DPU excluding capital distribution was up 2.0% year-on-year, extending the growth of 1Q 2019.
Based on CRCT's closing price of S$1.60 on 30 July 2019, the annualized distribution yield
for the quarter was 6.4%.
Mr Tan Tze Wooi, CEO of CRCTML, said: "Despite global market headwinds and trade tensions, China's economy registered steady growth at 6.2% for 2Q 2019, in line with market expectations. The continued rise in national urban disposable income per capita of 8.0% for the first half of 2019 indicates momentum in the increasing spending power of China's middle class, a trend which CRCT malls are well-placed to benefit from."
"Our proactive asset management efforts continue to yield positive results, with 1H 2019 rental reversions averaging 7.5%. New leases signed include popular brands and refreshing concepts that resonated with shoppers and enhanced our malls' appeal as social spaces for families and young shoppers. Our effective leasing strategy has led to increases in shopper traffic and tenants' sales, both of which grew by 6.7% in 1H 2019. Portfolio occupancy as at 30 June 2019 remained strong at 97.0%."
"Our prudent capital management approach has provided financial flexibility to support our expansion. Further to divesting CapitaMall Wuhu, we have reoriented our focus towards our core portfolio centred on Tier 1 and provincial capital cities," he said.
In 2Q 2019, we announced our proposed acquisitions of CapitaMall Xuefu and CapitaMall Aidemengdun in Harbin and CapitaMall Yuhuating in Changsha. These three quality assets with strong and steady yields add immediate strengths to CRCT's portfolio while offering upside from potential asset enhancement initiatives.
Their proposed additions are in line with our overall plans to rejuvenate and strengthen CRCT's portfolio mix and will strategically position CRCT to scale up in the long term."
CRCT has completed all term loan refinancing due in 2019 and has early refinanced part of the loans due in 2020. About 80% of CRCT's total term loans are on fixed interest rates, providing certainty of interest expenses.
To mitigate the impact of foreign currency fluctuations, CRCT hedged approximately 50% of its distributable income into Singapore dollars. As at end June 2019, CRCT's gearing was a healthy 33.8%, well below the regulatory limit of 45%.