CRN, a brand of Ferretti Group, has revealed a new innovative explorer yacht concept designed by Francesco Pazkowski Design – AlfaRosso. The new project was crafted with long-range travel in mind and will be available in three lengths, 45, 50 and 55-metres, with the smallest model coming in at 499GT.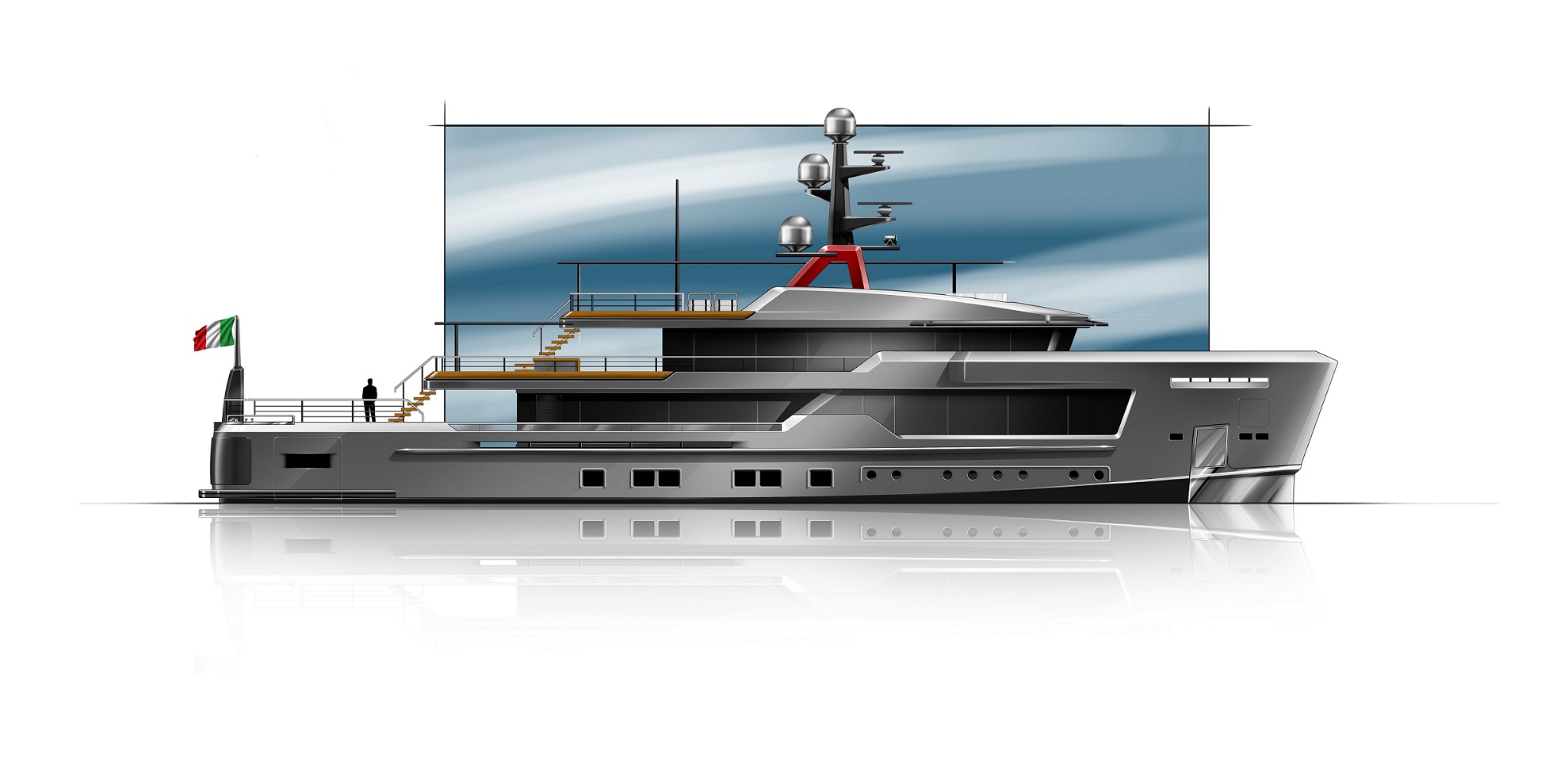 AlfaRosso is a yacht of unmistakable and luxury style. The rigour of her architectural geometries, her crisply defined hull profile, and sharp, clean lines create a sensation of poetry in motion. This pairs beautifully with the studied appeal of the open spaces and the exceptional indoor comfort. The stern, lower-deck, and main-deck areas also boast a singular design. Unlike typical explorer yachts, where these are normally technical areas, on AlfaRosso they are designed for guests to savour the sea to its fullest extent. The pool, the extensive terraces, and the glorious windows, some from floor to ceiling, offer a panoramic experience that is truly unparalleled.
"We are excited to continue our collaboration with a dynamic industry leader like Francesco Paszkowski Design. CRN has been a pioneer in the explorer vessel sector, adding an important new chapter to yachting history. In 1983, we created the first explorer pleasure boat, the iconic F100 designed by Gerhard Gilgenast, which went on to achieve cult status. Solidity on the water and a sense of being at one with the surrounding space were the principles underpinning the AlfaRosso design, in perfect harmony with the crisp styling by Francesco Paszkowski", commented Stefano De Vivo, CRN Chief Commercial Officer.
"Power on the water and a sensation of merging with the surrounding space are the keys to this design. AlfaRosso's sharply defined architectural geometries embrace large indoor guest areas with generous windows that give a strong sense of continuity between inside and outside.", said Francesco Paszkowski.