(Singapore, June 25, 2020) Two in three local finance professionals say customers have stopped or reduced their purchases in the island country, ACCA's new COVID-19 global survey has revealed.
The survey, one of a series, shows that irrespective of size, sector, or country the economic and social impact of the pandemic has expanded, and challenges are growing for business and the accountancy profession.
"Our data for June reveals continued cash flow challenges, with more than a third in Singapore saying this is a problem," said Reuter Chua, head of ACCA Singapore.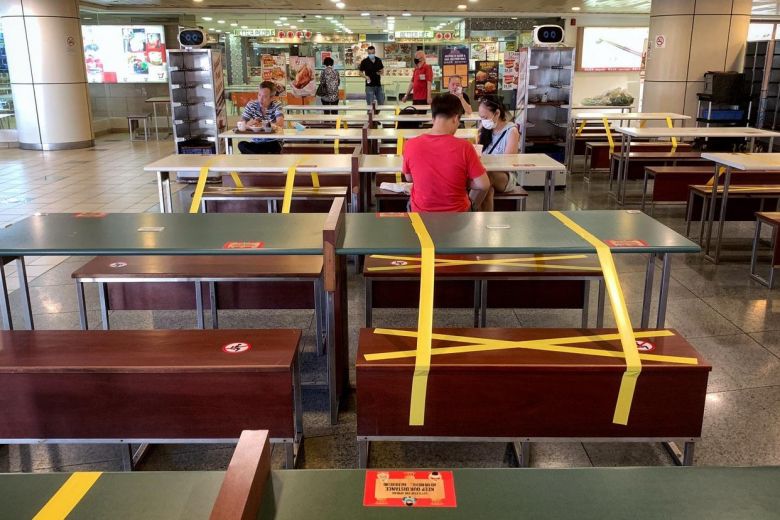 "A similar number of businesses are moving now to secure additional funding," he added, noting that since the March research, the new data reveals greater concerns over financing and debt issues. Given the global economic climate, it means these will be difficult matters to resolve.
ACCA is the Association of Chartered Certified Accountants which hails to have a global community of 227,000 members and 544,000 future members based in 176 countries.

The Singapore part of its survey is based on respondents from an expert panel of 115 finance professionals.
The results show: 47% of organizations are focusing their time on securing medium-term stability and opportunities for their organizations over the next 1 – 6 months; 66% say customers have stopped or reduced their purchases; 37% say they are having cash flow problems.
Chua said the key issue at the center of these issues is a collapse in customer demand for many organizations, with 66% of respondents citing purchases as completely stopped or reduced here in Singapore.
"It's a domino effect, with both product launches and investment plans being deferred, further compounded by supply chain challenges and issues with customer order fulfillment."
Among other results for Singapore: 81% have completed a financial re-forecast, of those, 12% predict negative revenue growth of 50% or more as the most likely scenario for the expected impact of Covid-19; 90% have now adopted flexible working from home strategies, with 65% adopting staff rotas to accommodate social distancing requirements; 32% are also reevaluating their social responsibility to the wider communities affected by the outbreak.
Jamie Lyon, the report author and head of business management at ACCA, is recommending organizations to respond sustainably to the immediate crisis in the short term.