Four leading supermarket chains here have teamed up with the Singapore Environment Council (SEC) and DBS Bank in an effort to encourage consumers to switch from disposable plastic bags to reusable ones.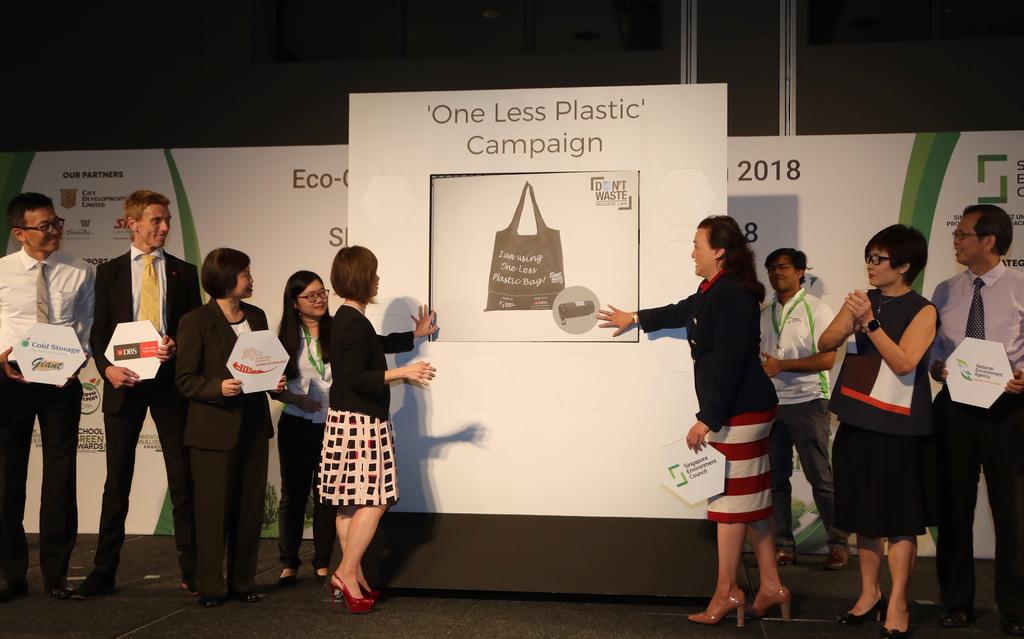 The  "One Less Plastic" campaign will involve NTUC FairPrice, Sheng Shiong, Dairy Farm Singapore Group, which runs Cold Storage and Giant, and Prime Group International, which runs Prime Supermarket and Mahota.
It consists of a series of roadshows to encourage consumers to use reusable bags. They will be held at 16 participating supermarket outlets and will run from Saturday Dec 15 to Feb 3 2019.
During the roadshows, shoppers who spend more than $50 at the supermarkets can redeem a reusable bag which features a barcode to keep track of its use. The tracking will be rolled out at all outlets under the participating chains from March next year.
A pilot batch of 40,000 bags will be distributed during this period, with more to come if the campaign is successful.
Shoppers can also enter a lucky draw to win $3,000 worth of vouchers by completing a survey and submitting a photo of themselves using the One Less Plastic reusable bag from 15 December to March 3, 2019.
Based on SEC's recent study of over 1,000 residents in Singapore, some 820 million plastic bags are taken from supermarkets a year. This means an average shopper uses three plastic bags during each supermarket visit. The SEC also found that 14 per cent of customers use six bags or more.
The participating supermarkets said their previous attempts to introduce reusable bags to consumers were mostly unsuccessful, but were optimistic about the latest joint effort.
People in Singapore use at least 1.76 billion supermarket plastic bags, plastic bottles and plastic disposables in a year, and nearly half of 1,003 people surveyed use three or more plastic bags each time they visit the supermarket.