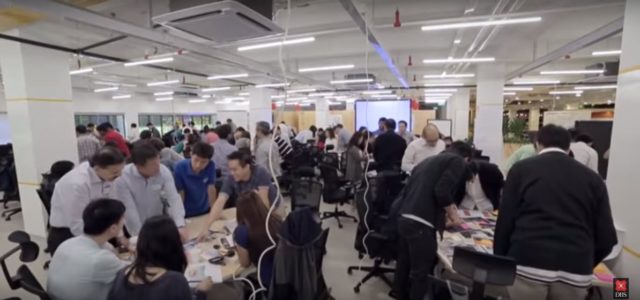 Singapore, 27 March 2018 – DBS is on a mission to reimagine banking therefore it is bringing back the Hack2Hire programme this year, following the success of the inaugural Hack2Hire hackathon in 2017, with aims of recruiting up to 100 of the "brightest tech sparks" – and in hopes to double the number of hires produced last year.
Last year, the bank recruited developers, data scientists and system engineers through the Hack2Hire programme. This year, it is not only hiring for these roles, but also looking to add scrum masters, user interface and user experience designers, mobile application developers, and solution architects.
In the 2018's edition, it plans to expand the programme's scope to hire for a wider range of technology skillsets such as enhancing digital offerings using Big Data, Machine Learning and Cloud Technologies, and transform traditional banking.
The Hack2Hire programme consists of two parts. The first is an online technical assessment designed by DBS's technology team to gauge the base skillsets required for the jobs. Those who pass the online technical assessment will then hack their way into solving real-life business in a hackathon session scheduled for April 21, successful candidates will be offered a job by DBS within the same day.