(Singapore 16 May 2023)Dr Robert Yap, Executive Chairman of YCH Group, has been elected to serve as President of the ASEAN Confederation of Employers (ACE) for the term 2023–2025, in addition to his role as President of the Singapore National Employers Federation (SNEF).
He took over the baton from Mr Hariyadi B. Sukamdani, Chairman of the Employers' Association of Indonesia (APINDO), during the 47th ACE CEO and Board Meeting in Jakarta last Friday.
ACE was established in 1978 with five founding members, Singapore National Employers Federation (SNEF) being one of them, to support the objectives of ASEAN in the pursuit of effective measures for regional cooperation.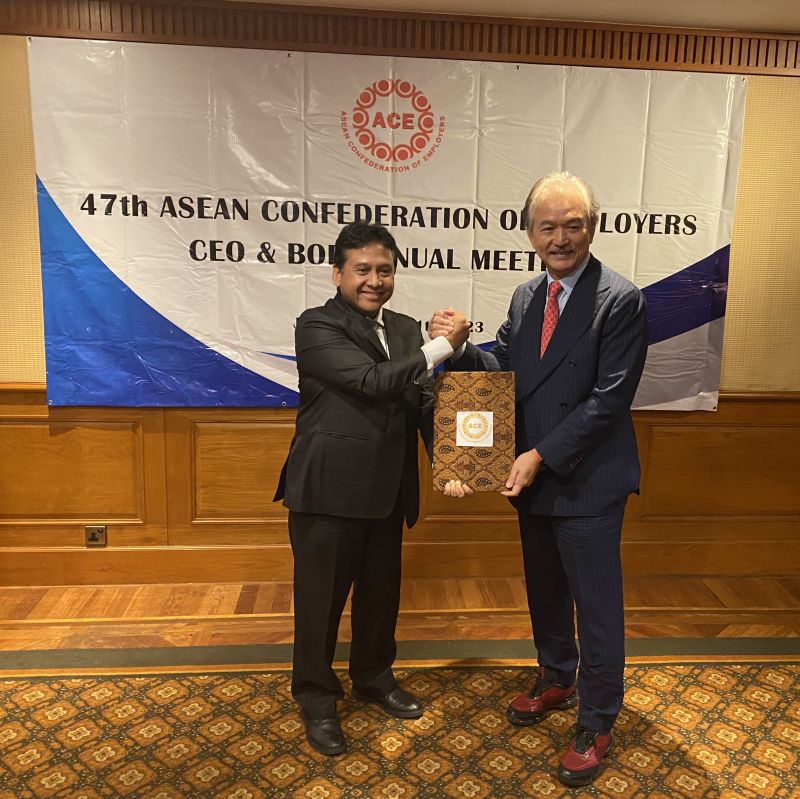 SNEF expressed its hope in a social media post that the 10 employer and business membership organisations of ACE can better cooperate and represent employers on labour issues at regional and international labour fora to enhance labour market flexibility and foster industrial harmony.
Dr Robert Yap has over four decades of expertise overseeing the end-to-end operations of Singapore's largest homegrown supply chain and logistics provider, YCH Group.
He founded and is the Chairman of Y3 Technologies, a leading information technology and supply chain solutions company and Supply Chain Angels, a corporate investment and venture arm; Founder and Chairman of Supply Chain City, Asia's premier supply chain nerve centre for supply chain excellence, as well as the Supply Chain and Logistics Academy, an industry level academy that leverages on Experiential Workplace Learning to upskill, reskill, as well as provide greater support to mid-career Professionals, Managers, Executives and Technicians (PMETs) to equip them with the fundamental knowledge of the Supply Chain and Logistics industry.
Under his leadership, YCH Group gained fame for its innovative and technology-driven approach to logistics and supply chain management, winning numerous awards and accolades for its contributions to the logistics industry, including the Singapore Enterprise 50 Award, the Asian Logistics and Maritime Conference Award, and the Supply Chain Asia Award, among others.