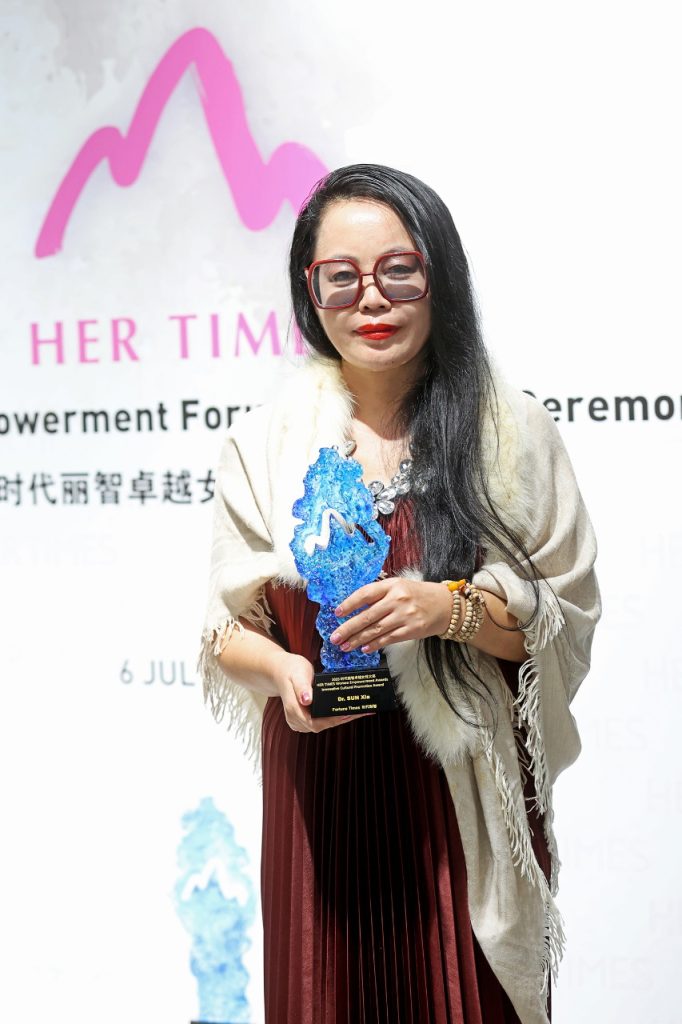 (Singapore 6 July 2023) Dr. Sun Xia, Chairman of the Singapore Nanyang International Club, has received the Innovative Cultural Promotion Award from the 4th Her Times Women Empowerment Award. She is one of the five awardees who honored at awarding ceremony which held at the Indonesian Embassy in Singapore.
"Her Times Women Empowerment Award" (WEA) was inaugurated by Her Times, an arm of the Fortune Times Group, with the support of the Indonesian Embassy in Singapore on the 50th anniversary of diplomatic relations between Singapore and Indonesia in 2017. WEA aims to recognize exceptional women who have made significant contributions in the fields of education, business, society, and philanthropy in Singapore, Indonesia, and other ASEAN countries. Besides their remarkable achievements, the winners are also dedicated to improve women's lives in areas such as education, healthcare, and social development. So far, 33 women have received the honor from the previous three sessions.
Coincide with Indonesia assuming the rotational Chairmanship of ASEAN in 2023, Fortune Times sees this as an opportunity to extend the reach of Women Empowerment beyond Singapore and Indonesia to the rest of ASEAN. The commitment remains to empower women to become valuable contributors to sustainable economic growth, political stability, and the building of harmonious societies.
"This award is extraordinary because it is presented by a Singapore-based media company at the Indonesian Embassy. The award, with its international nature, has broadened my perspective and standards once again," she said.
"For this, I want to express my gratitude to Singapore for allowing me to seamlessly integrate Eastern and Western cultures, giving me wings to fly. I thank my ancestral country, China, the world's second-largest economy, for the business experiences and benefits it has bestowed upon me through its reform and opening-up. And I am grateful to Indonesia, a rising populous nation full of opportunities and challenges, for the fresh opportunities and potential that it provides me."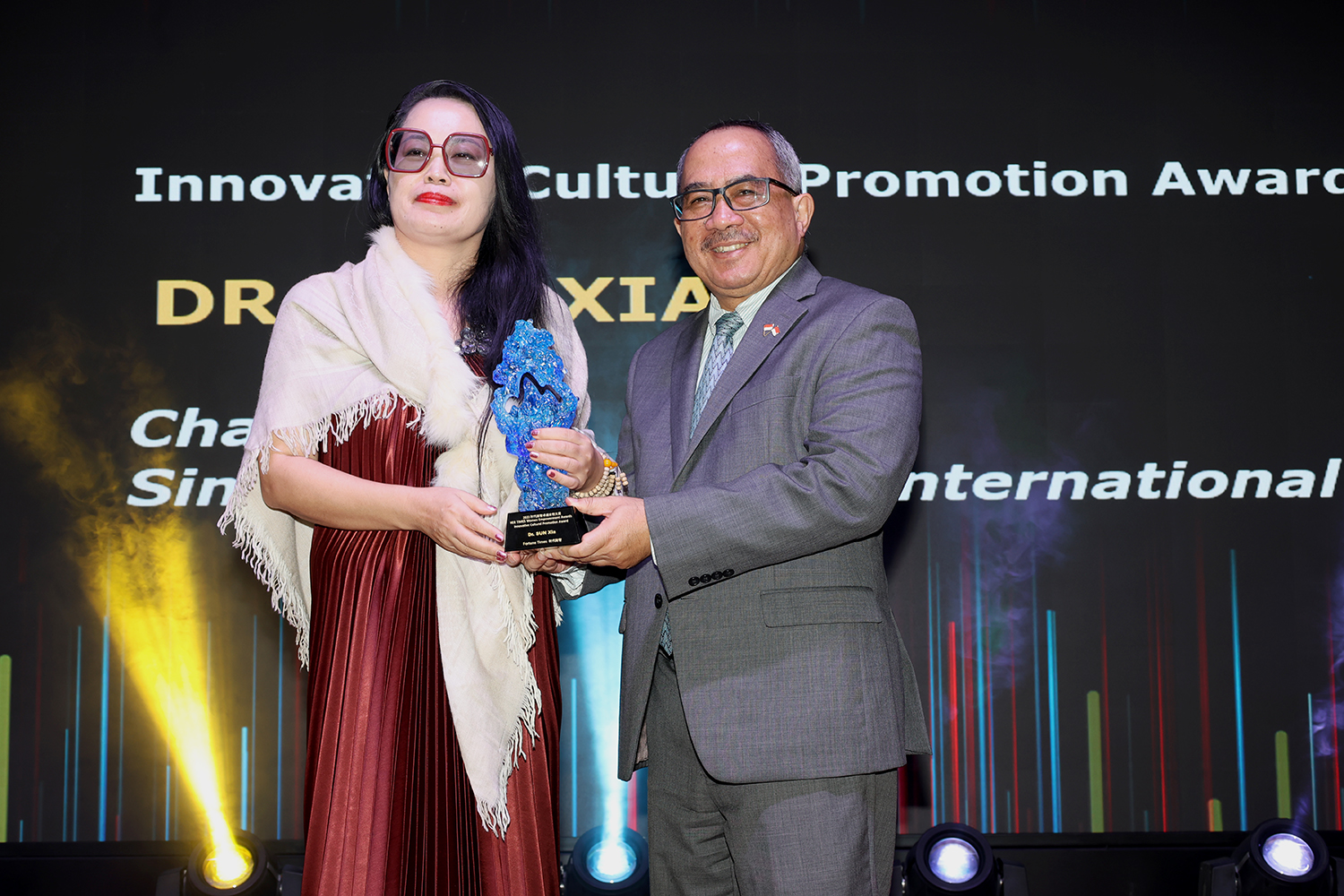 Dr. Sun Xia is an entrepreneur and writer. As an entrepreneur, Dr. Sun has managed business ventures in the oil and gas extraction industry for many years, gaining experience in investing and operating numerous oil fields both domestically and internationally. In 2016, she founded the Singapore Nanyang International Club which is an elite platform composed of entrepreneurs from NTU China Alumni who are committed to introducing Singapore's outstanding models to China and creating opportunities for Chinese enterprises to develop the Singapore market.
As a writer, under her pen name Ling Dang, Dr. Sun is an Honorary Chairman of the Authors Association of Singapore, as well as a member of China's Authors Association. She is also the President of the Hong Lou Dream Society in Singapore, an organization that studies and promotes "Dream of the Red Chamber," one of the four great classical novels of Chinese Literature.
Annie Song, Editor-in-Chief of Fortune Times, said: "As an established and responsible integrated media, Fortune Times is here to stay, to diversify, to amplify, and to disrupt as we live in this digital era. We will continue to be responsible to businesses, societies, and families including championing issues related to women, while maintaining the trust we have built up in the industry all this while." She also announced that the group will launch a new platform called Family Fortune Times, which will cater to the demand of some 1000 family offices and ultra-high-net-worth individuals in Singapore and the region at the end of this year.
In total, 200 guests, including business executives, government officials and representatives of different industries, attended the awarding ceremony and an accompanied forum with the theme "Women's Influence in City Transformation".