(Singapore, 29 September 2023) Singapore's nature lovers now have an added reason to upgrade their gardens as Far East Flora unveils the island country's first vertical flora center today.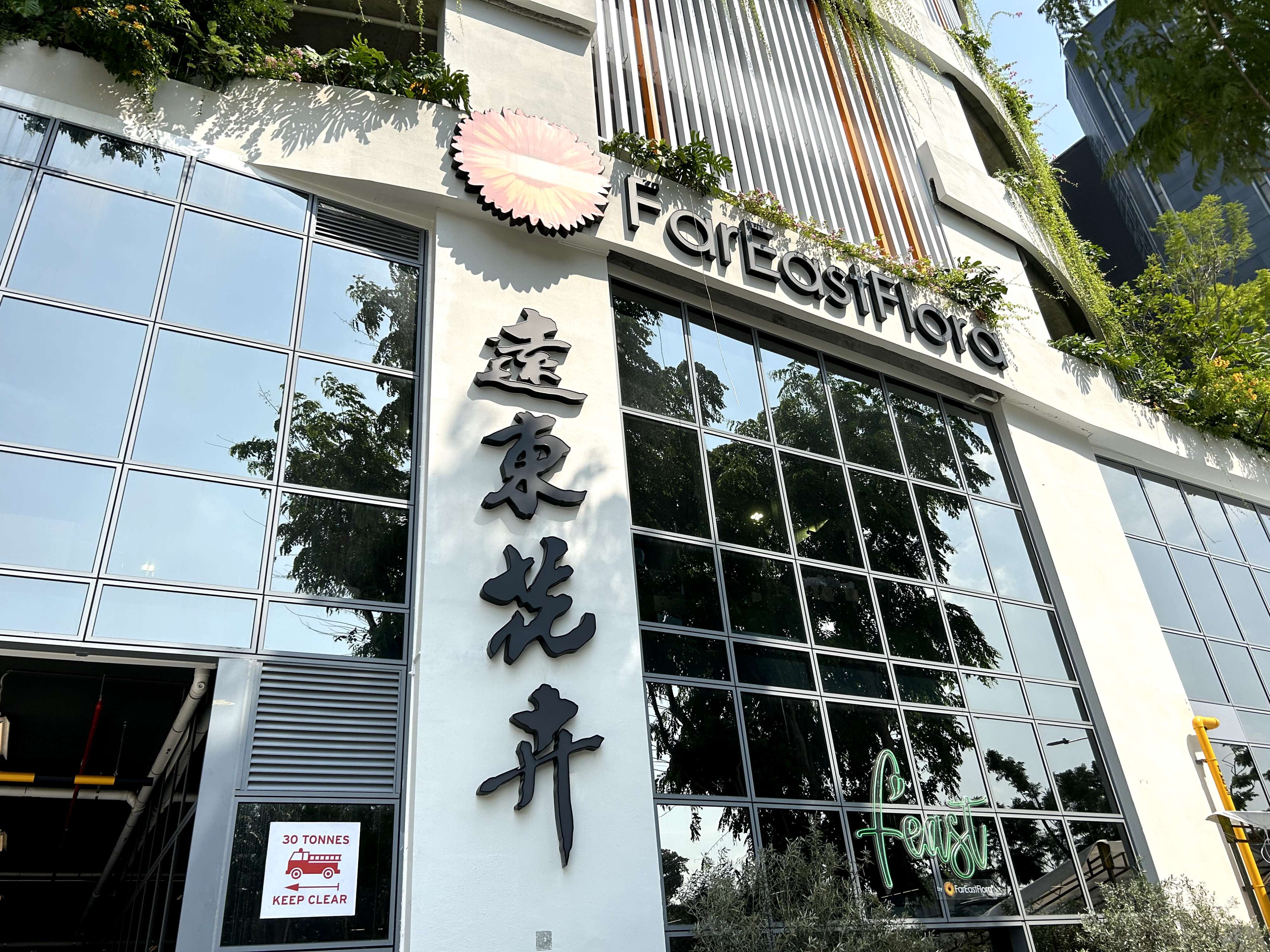 The new facility, named Far East Flora Center, stands nine stories tall in Clementi, serving as a landmark of innovation and natural beauty, offering a one-stop shop for both work and play.
"As pioneers in the floriculture retail sector, we aim to transform the way people perceive a plant nursery," said Danny Cheok, Group Managing Director.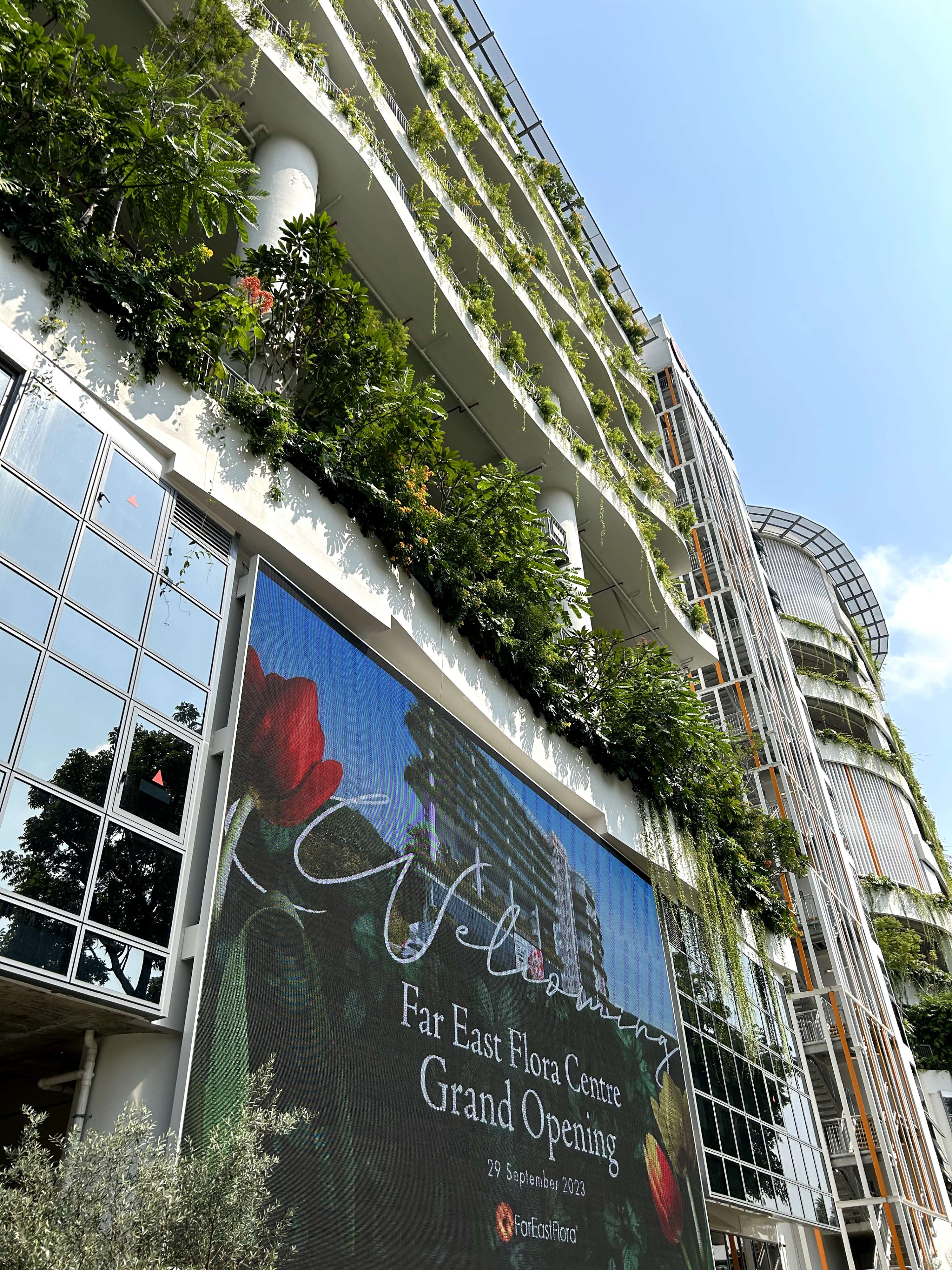 "It should provide more than just a selection of potted plants or gardening merchandise; instead, it should be a space for our guests to connect with nature, find inspiration for their green spaces, and discover the joy of plant care."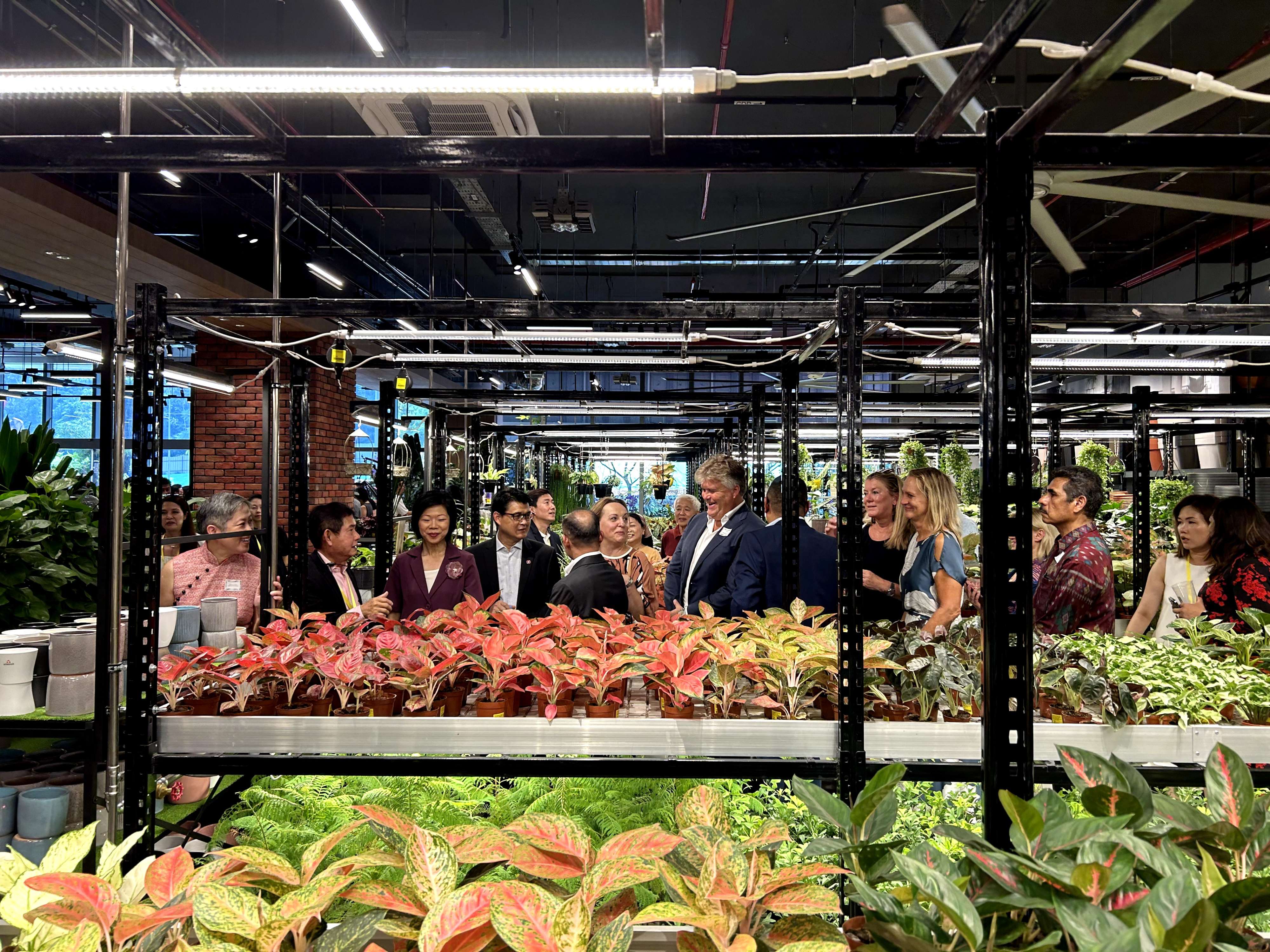 Visitors can explore an extensive range of home and lifestyle gardening products, including approximately 1,000 varieties of flowers and over 500 different types of plants, a wholesale market for fresh flowers, fruits, and vegetables, complete with a walk-in cold room, a variety of floral and gifting options, and Far East Flora's very own premier garden cafe. Approximately 80% of the commercial space is covered.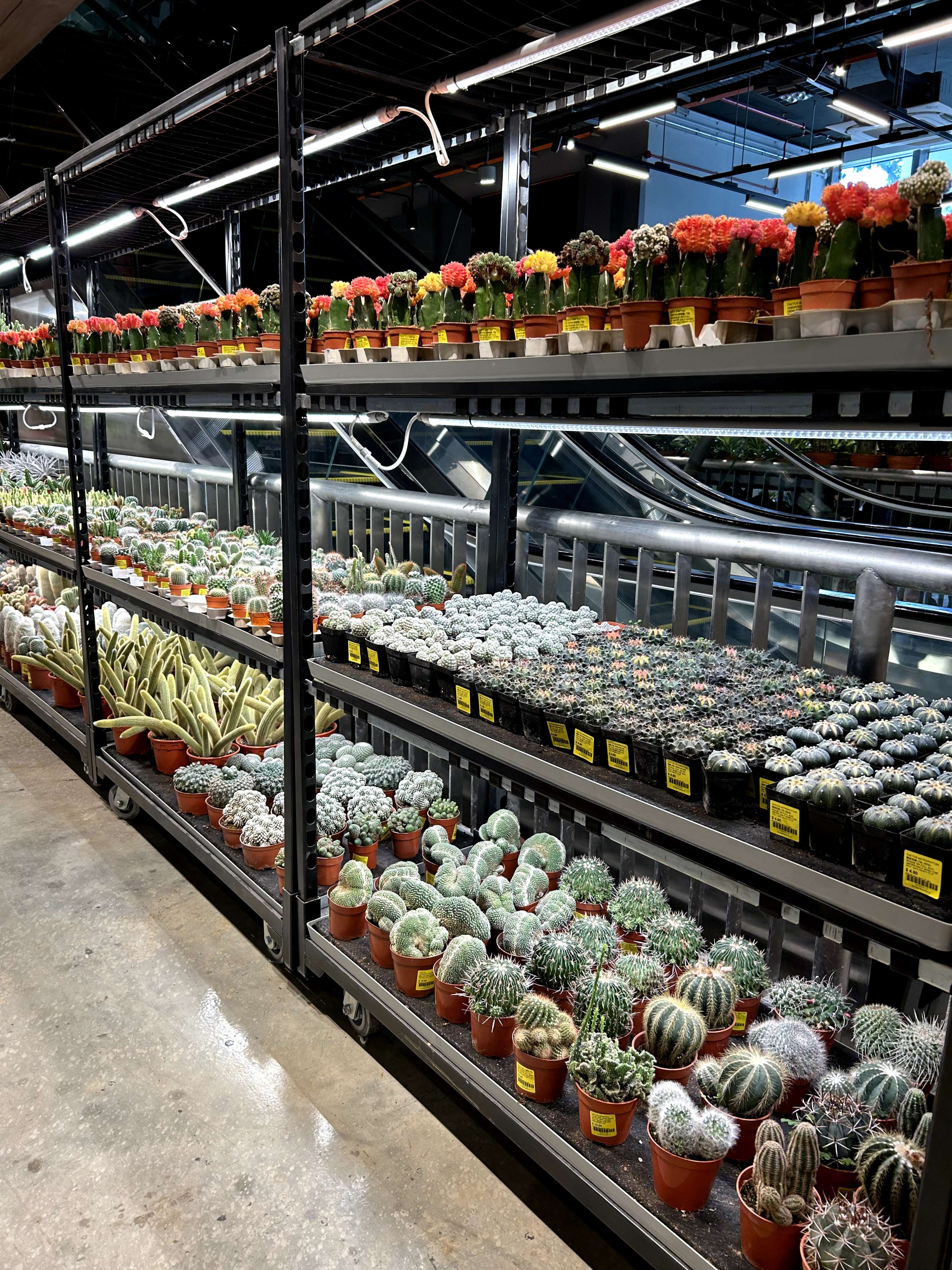 It also features a Rooftop Sky Garden and the Garden Oasis on Level 3, both providing a perfect communal space for customers and staff to interact, immerse themselves in outdoor nature, or enjoy the surrounding view.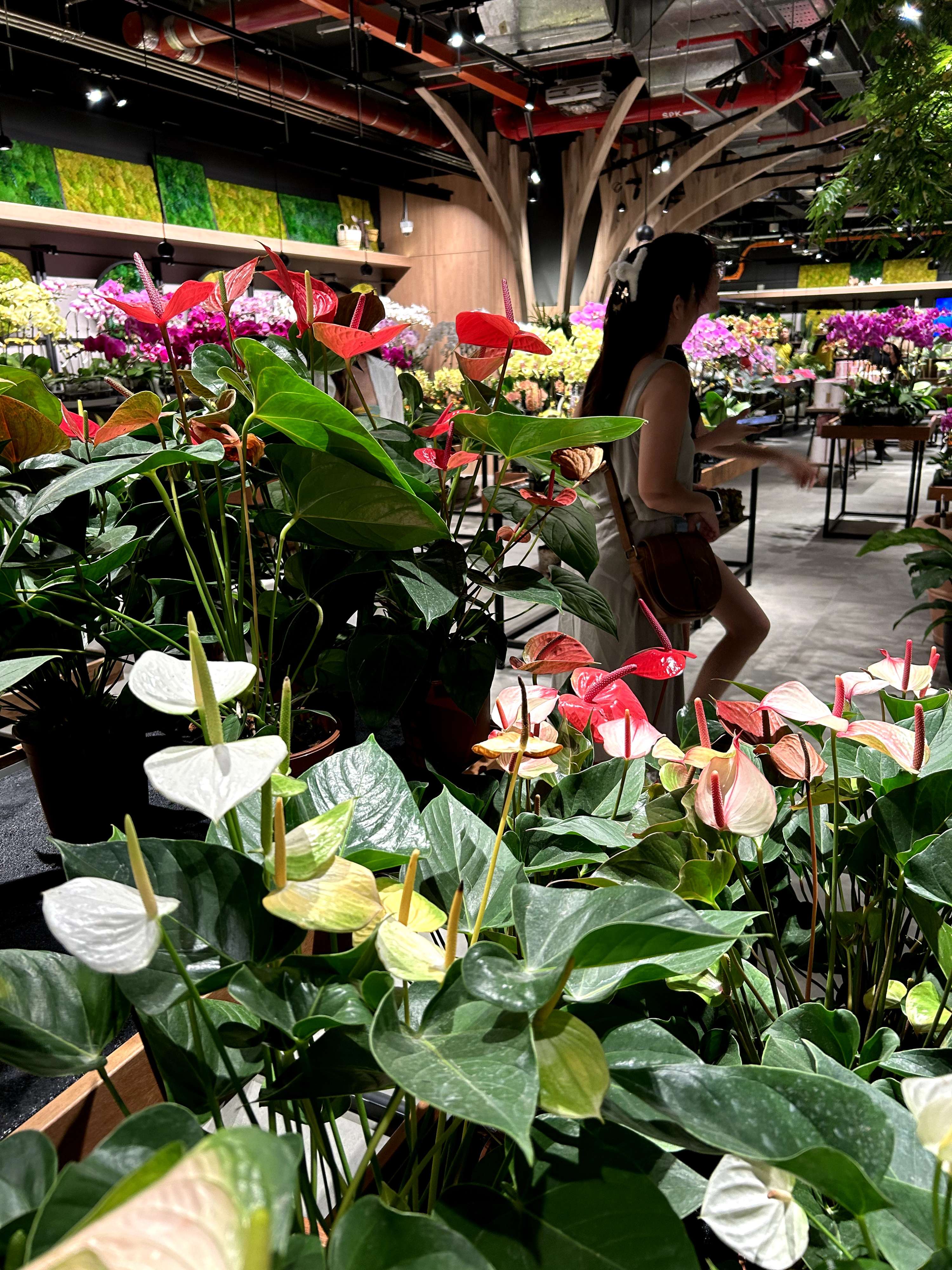 To minimize water wastage, the Centre is equipped with a rain harvesting system and an automated rainwater recycling and self-irrigation system, given its high water consumption.
Fitted with rooftop solar panels, the center also reduces its reliance on non-renewable and traditional sources of energy. High-volume, low-speed (HVLS) fans ensure optimal air circulation, replacing the need for air conditioners, and the building is illuminated solely by energy-efficient LED lights.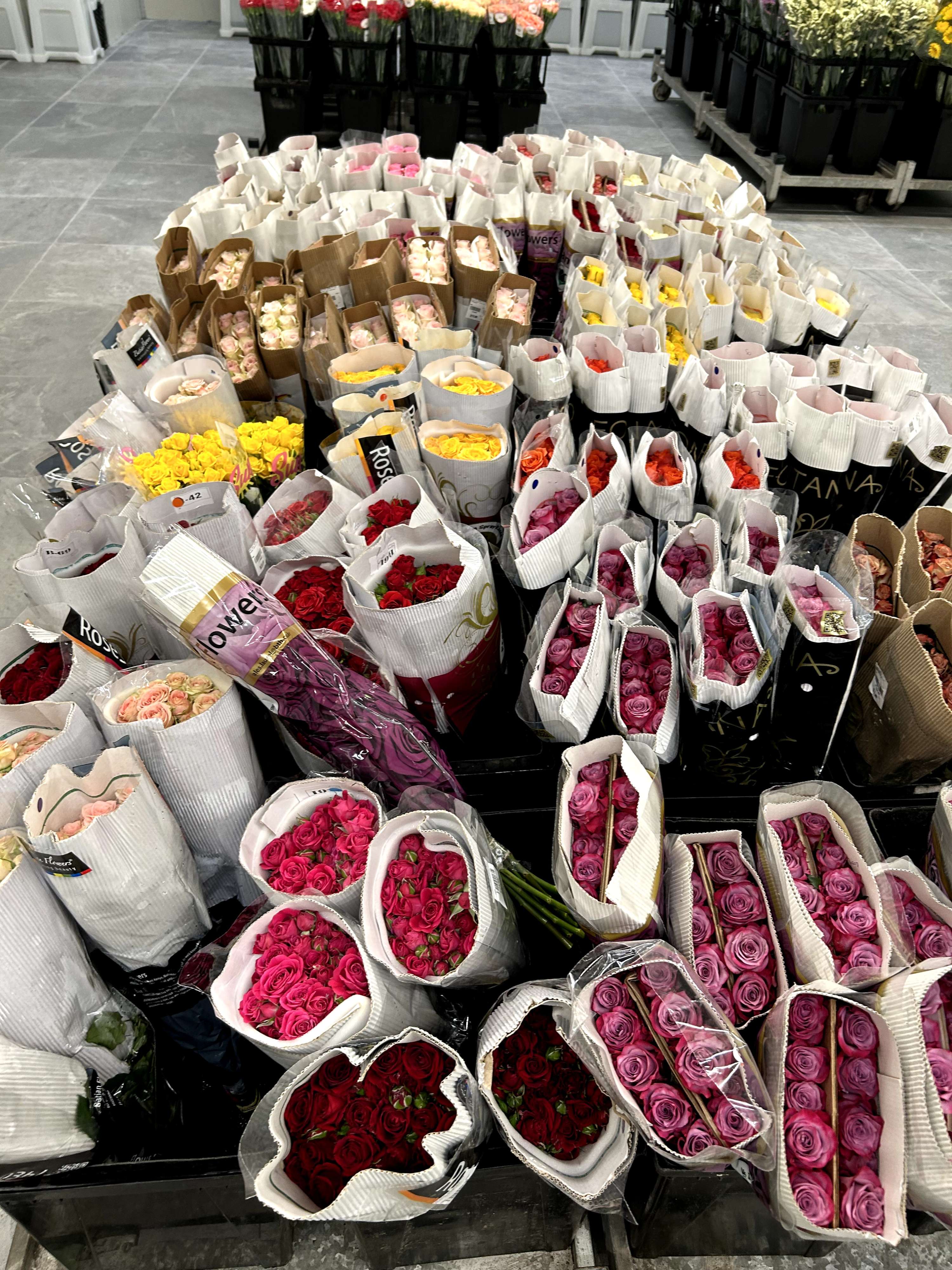 "We are deeply committed to maintaining our dedication to sustainability…Alongside the serenity, clean air, and vibrant colors that floriculture offers, it creates an ideal atmosphere for anyone seeking a green oasis without leaving our urban city, " Cheok added.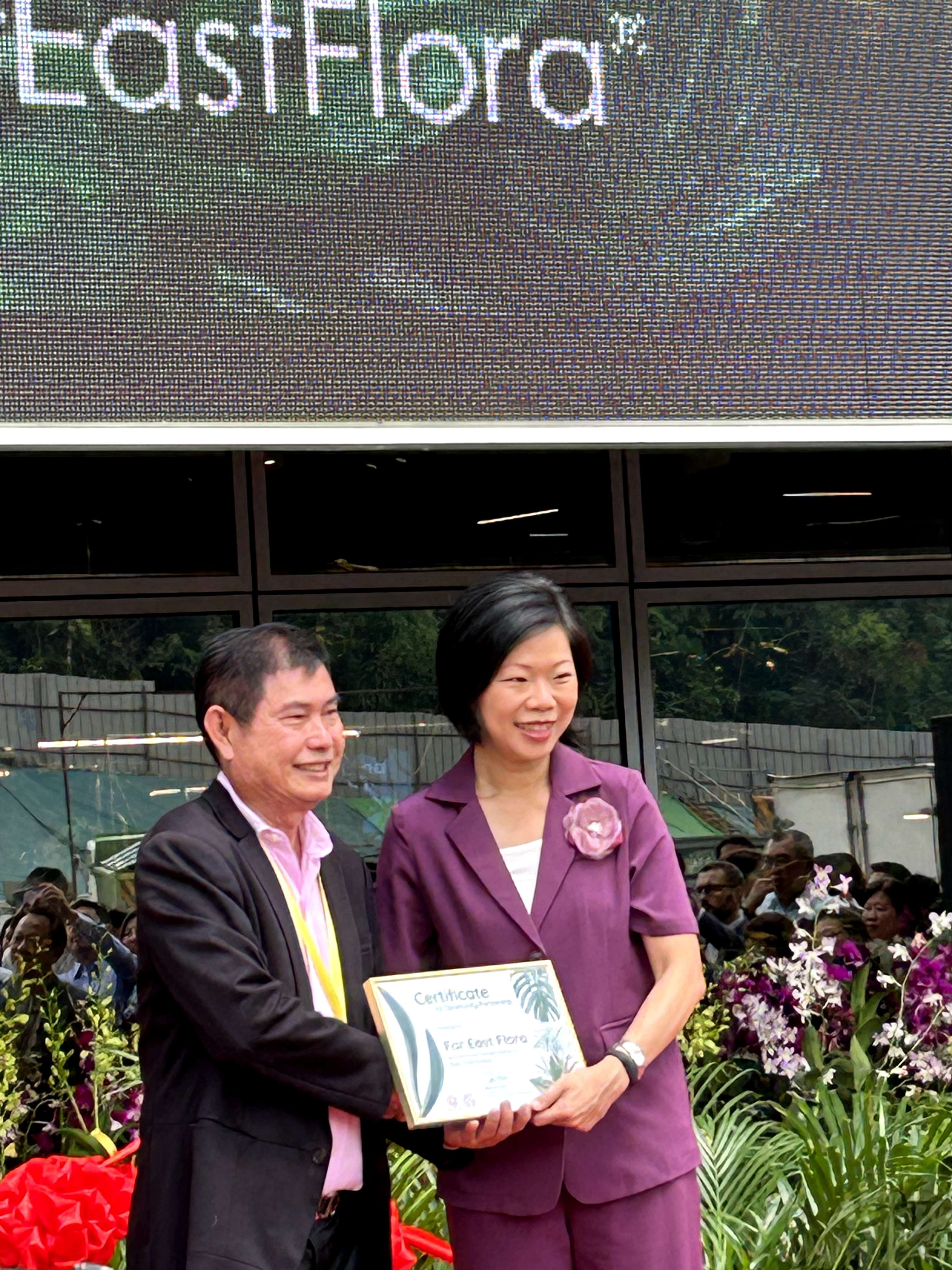 Sim Ann, Senior Minister of State for the Ministry of Foreign Affairs & Ministry of National Development, mentioned in a keynote speech during the Center's opening ceremony that the new center will play a significant role in enriching the lives of the community's residents.
"My family has already discussed the new center… my husband is a gardening enthusiast," she said.
From September 30th to October 1st, between 10:00 AM and 6:00 PM, visitors can visit the FEF Centre at 435 Clementi Road, Singapore 599873, and enjoy various promotional activities.