Inclusive growth is one of the critical challenges of our time, IMF Managing Director Christine Lagarde said at a recent event on income inequality at the IMF Spring Meetings.
"The bitter-sweet reality is that despite economic growth there are still far too many people who are left out," Lagarde added.
Besides, the IMF's Gita Gopinath, the World Bank's Pinelopi Koujianou Goldberg, and the OECD's Laurence Boone—all chief economists of their respective institutions discussed promoting growth that benefits all. Lagarde pointed out that for the first time these three multilateral institutions' chief economists are women—a notable achievement that illustrates the value of inclusive policies.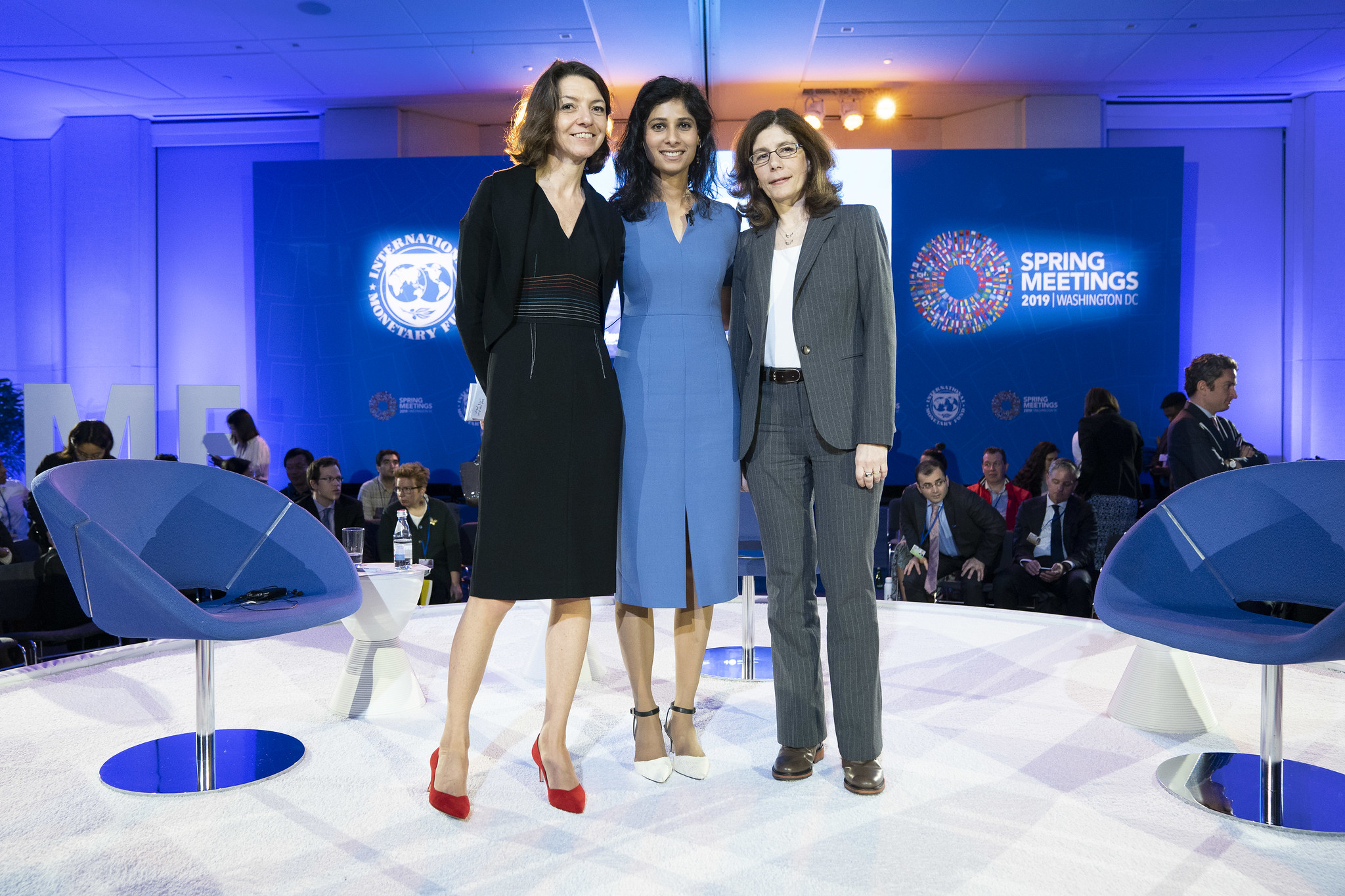 Gopinath kicked off the discussion by noting an important distinction of inequality within countries.
"If you look at advanced economies there's certainly a trend towards an increase in inequality between 1990 and now," she said. "But then when you look at emerging and developing economies, it's more mixed."
Though global income inequality has dramatically decreased, lifting millions out of poverty over the last several decades, inequality has risen dramatically within countries. For instance, the top one percent owns about half of the world's wealth.
The three economists talked about why tackling income inequality should still be a priority for policymakers. On that point, Goldberg argued that people's potential to contribute lies at the heart of equity.
"The reason you want to reduce inequity is to give everyone a chance to have the potential to do good work; to actually deploy their potential," said Goldberg.
Boone took a different approach, highlighting that the critical issue is not just inequality of income, but also inequality of opportunity—advocating for greater access to technology and better education for rural populations.
Gopinath added that another way "to better address income and inequality is through women…a lot of work that the IMF has done shows that helps."
All three economists agreed that not all policies are created equal.
Boone argued that there is scope to level the playing field among large multinational corporations.
"At the global level, we must ensure that firms pay their fair share of taxes to create value and employ people," Boone emphasized.
Gopinath agreed with Boone's point on taxation, adding that "redistribution may be a channel that hasn't been used enough."