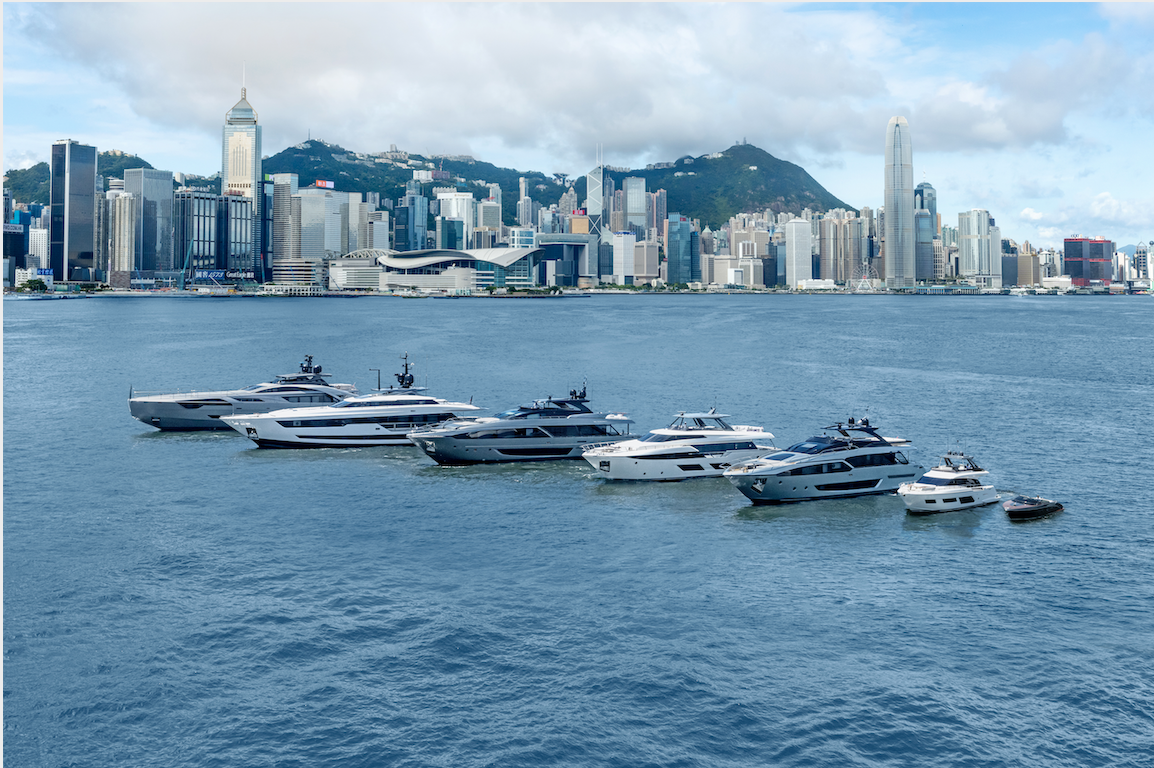 With €70 million in sales in the Asia Pacific thus far for 2020, 2 new dealership signings and continued expansion across the region, Ferretti Group confirms its top place in the world's nautical market.
(Hong Kong, 10 August 2020)Ferretti Group has had a great start to 2020: its latest results, despite the Covid-19 situation, has brought in the best order intake for the Group in the Asia Pacific since its establishment in 2012, cementing its spot at the top of the nautical industry in the region. The achievement, including 12 new yachts sold (total of 289 meters), is retail valued at €70 million, proving extraordinary results for the start of the year. 
The strength of Ferretti Group Asia Pacific continues growing with the signing of two exclusive dealership agreements during the last 2 months, for distributing the brands of Ferretti Yachts, Pershing and Riva; Pen Marine for Malaysia and HGB Group for Cambodia and Laos, both selected as the new exclusive dealers due in part to a commercial strengthening plan, which also includes significant investments, that Ferretti Group is implementing globally. With these two new dealership agreements, indeed, the Group further increases its network of Asia Pacific distributors, which now reaches 14 in the region.
Ferretti Group Asia Pacific has also signed a strategic Memorandum of Understanding (MOU) with the Sanya Central Business District (SCBD) in Hainan, China to allow further discussion and the possibility for Ferretti Group to invest and set up a branch in the SCBD project, to cooperate with Sanya on various aspects including yacht sales and service facilities, and continued support in the development of the industry for years to come.
With five projects already launched in 2020, including the Ferretti Yachts 500, Ferretti Yachts 1000, Pershing 7X, Riva 88 Folgore, Custom Line Navetta 30 and 43wallytender, Ferretti Group has started the year strongly all things considered and continues to dedicate itself to Made in Italy excellence.
Eight brands, six shipyards, and over 170 years of history: Ferretti Group is indeed the only player in the nautical market able to offer a complete range of boats, in terms of design and size, producing yachts of all sizes, from 8 to 95 meters, aimed at meeting the needs of every shipowner all over the world. With offices in Hong Kong and Shanghai, as well as a full established After Sales Centre catering to clients' needs around the region, the Ferretti Group Asia Pacific continue their commitment in building the most beautiful boats in the world with the passion, innovation and excellence that has always been at the base of Ferretti Group's leadership.