Ferretti Group, the world-renowned company specializing in the design, building and sale of luxury motor yachts, is proud to announce the grand opening of its new marvelous showroom in Shanghai at the Bellagio Hotel during the very same year that marks the 50th Anniversary of its historical brand Ferretti Yachts. Nearly a hundred influential figures from different sectors and journalists participated to the celebration event at the newly opened Shanghai Suning Bellagio Hotel, located by the Suzhou creek.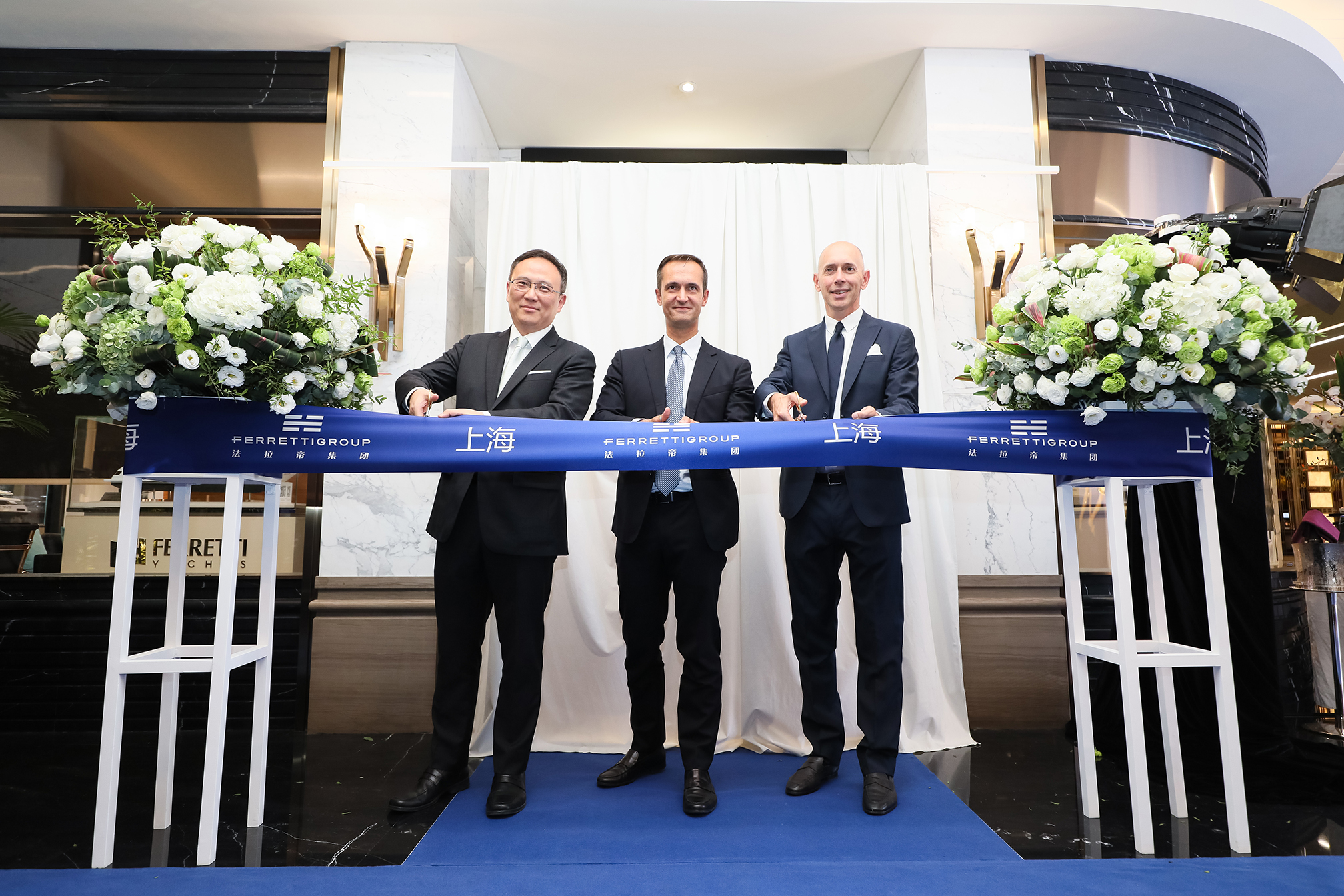 Ferretti Group brand new showroom, designed by a prestigious Pisa-based Italian firm Pulina Design, is located in the shopping section on the first floor of Bellagio Shanghai. At this showroom, visitors will see the impressive scale models of the latest yacht models presented from the Group's portfolio of legendary brands, such as Riva 110' Dolcevita debuted last month during Cannes Yachting Festival, Pershing 140 to be debuted in year 2019, and 74M mega yacht Cloud 9 from CRN brand which was delivered to her owner last year. These new projects are benchmarks of cutting edge design and technology innovation in the global nautical world. Showroom visitors can also learn about the history and heritage of all seven brands from the interactive touchscreen totem.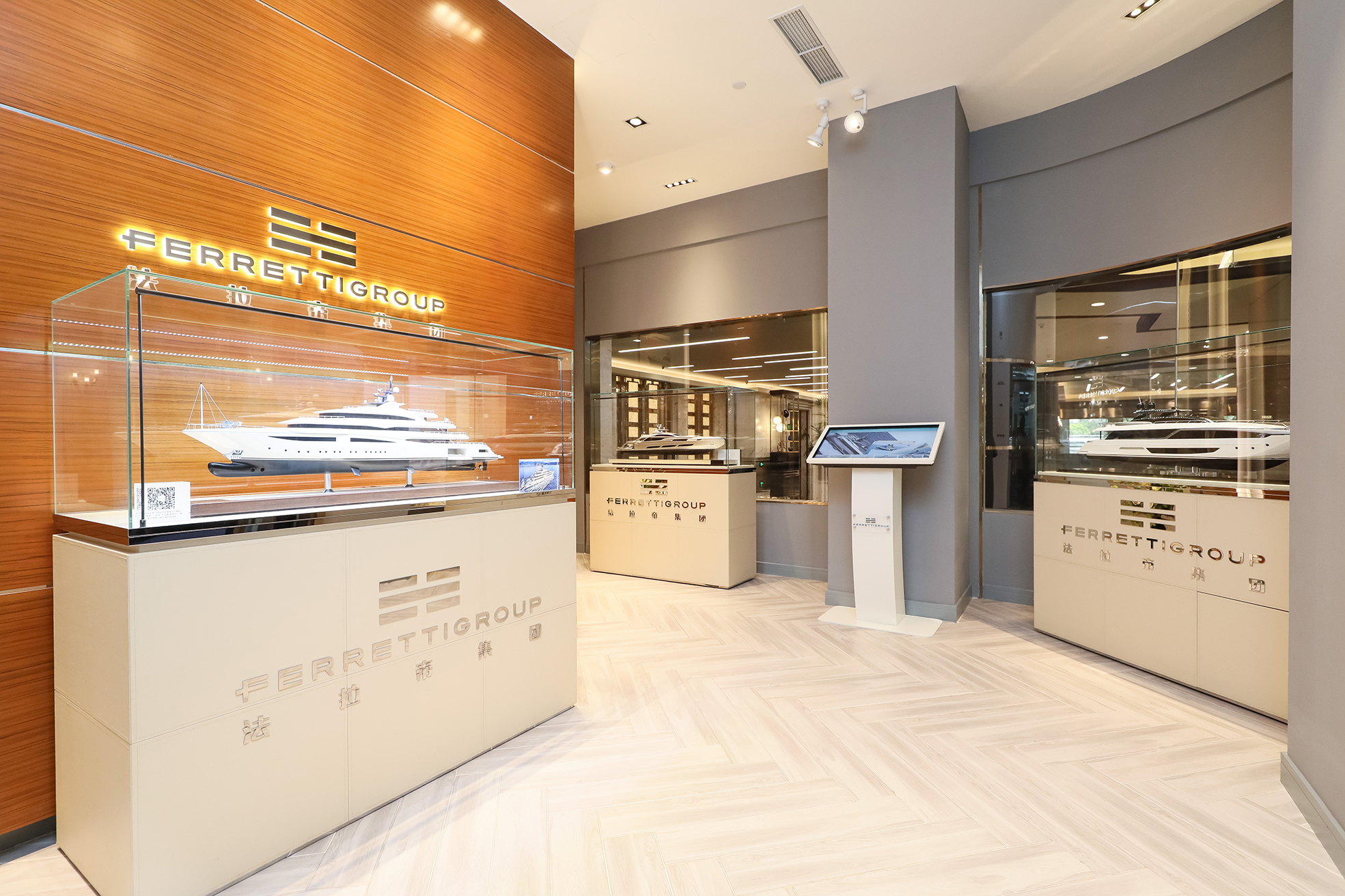 Ferretti Group has chosen Bellagio Shanghai as the location for this new showroom because it pays homage to a refined lifestyle combining Italian aesthetics, international style and elegant taste, perfectly in line with the values and image the Ferretti Group.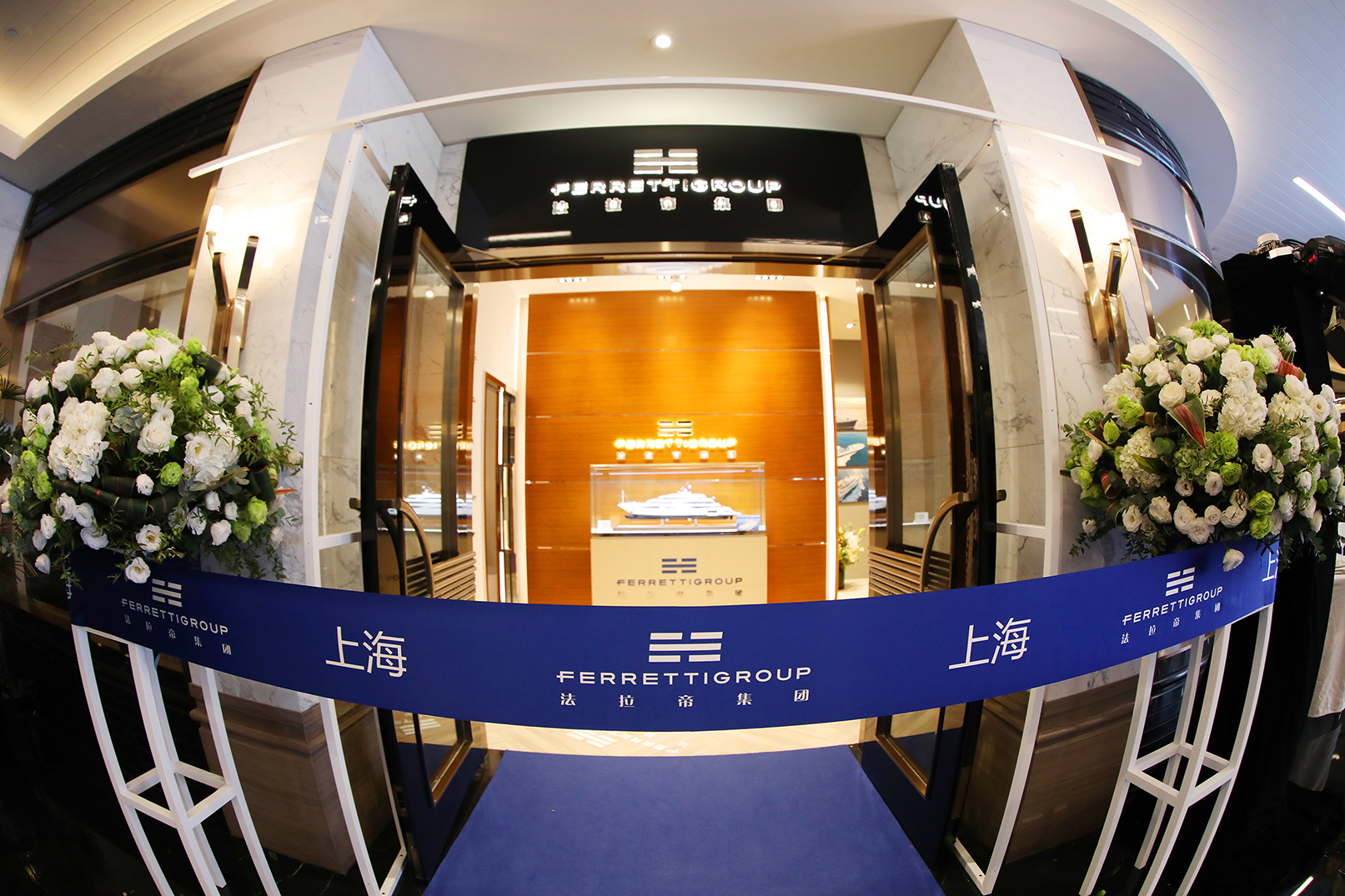 The grand opening saw the participation of distinguished guests such as Mr. Bartolomeo Lamonarca, the Italian Consul Shanghai, Mr. Alain Tsui, the General Manager of Bellagio Shanghai, general managers of yacht clubs from East China, publishers of China's top lifestyle magazine, partners of Ferretti Group from various sectors in the luxury industry, and successful entrepreneurs and boat owners. Mr. Alessandro Tirelli, Sales Director of Ferretti Group Asia Pacific shared the Ferretti Group's latest achievements, new fleet, and new vision for the Chinese market, as well as exciting news from the September Cannes Yachting Festival and Monaco Yacht Show.
Ferretti Group was also proud to be joined by a selection of other world-class luxury brands during the party, including its long-term close partner, Italian luxury automotive brand Maserati presents the newly launched high performance and limited edition of SUV Levante Trofeo, and offers the other 3 models Levante, Quattroporte and Ghibli for test drive experience. Premier Swiss wristwatch brand Hublot was also in attendance, where it showed off several of its classic wristwatch models.