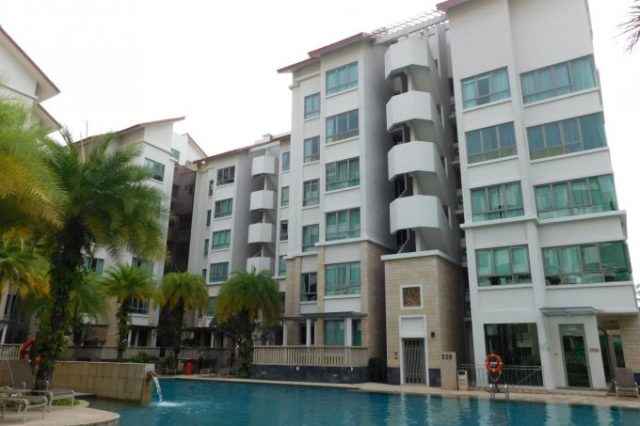 Singapore, 2 Mar 2018 – A two-level penthouse located at the sixth-storey of The Berth by the Cove, has been sold for S$3.25 million, or S$1,105 per square feet (psf), at Edmund Tie & Company's auction on Feb 28 – albeit at almost half its original value.
The property received a total of five bids; the last owner had purchased the unit for S$5.64 million, or S$1,919 psf in 2011, equates to an estimated loss of S$2.4 million, or 42%.
This transaction is the first auction sale of a Sentosa Cove property this year. It is a mortgagee sale, it is a sale put up by the lender, usually because the borrower has difficulty servicing the mortgage.
According to the real-estate consulting firm, this is the fourth Sentosa Cove property since 2017 to be sold for almost 50% of its initial purchase price.
In January 2018, a unit in Sentosa Cove's Turquoise was sold for S$3.59 million, 43% lower than its last purchase price of S$6.29 million.
Similarly, in March 2017, an apartment in Marina Collection was sold for S$3 million, or a 42% discount, while a Seascape unit was sold at S$6.2 million in February of the same year – representing a loss of 51% from its original value of S$12.8 million.