(Singapore 23 May 2023) The G7 Summit has highlighted three key considerations for the future of AI, cross-border data flow, and digital competition, according to Prof Markus L. Keiper, Adjunct Professor of the Department of Marketing, NUS Business School.
"Firstly, AI's impact is expected to surpass the internet's influence due to the fast advancements of generative AI, Large Language Models (LLM) and other technologies," he said.
"Secondly, ethical governance is vital to striking a balance between sustainable frameworks and reaping the benefits of AI, involving all stakeholders. Lastly, we must embrace AI's benefits by ensuring education and access for all to prevent discrimination against non-technologists."
Leaders of the Group of Seven (G7) nations on Saturday said that governance of the AI technology has not kept pace with its growth.
According to a Reuters report, while the G7 leaders, meeting in Hiroshima, Japan, recognised that the approaches to achieving "the common vision and goal of trustworthy AI may vary", they said in a statement the rules for digital technologies like AI should be "in line with our shared democratic values".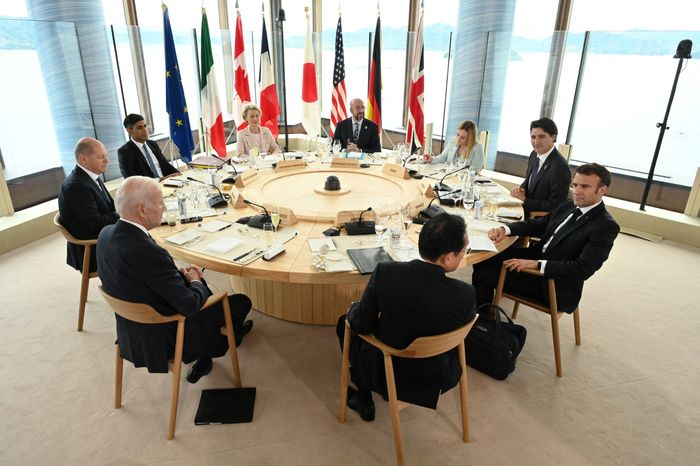 The agreement came after the European Union, which participates in the G7, inched closer this month to passing legislation to regulate AI technology, potentially the world's first comprehensive AI law that could form a precedent among the advanced economies.
"We want AI systems to be accurate, reliable, safe and non-discriminatory, regardless of their origin," European Commission President Ursula von der Leyen said on Friday as quoted by Reuters.
The G7 leaders said they "need to immediately take stock of the opportunities and challenges of generative AI", a subset of the technology popularised by the ChatGPT app.
OpenAI's ChatGPT pushed Elon Musk and a group of AI experts to raise an alarm in March calling for a six-month pause in developing more powerful systems, citing potential risks to society. A month later, EU lawmakers urged world leaders to find ways to control AI technologies, saying they were developing faster than expected, the report said.
The United States so far has taken a cautious approach on governing AI, with President Joe Biden last month saying it remained to be seen whether AI is dangerous. Sam Altman, CEO of Microsoft-backed OpenAI, told a Senate panel on Tuesday that the US should consider licensing and testing requirements for development of AI models.
Japan, this year's chair of G7, has been even more accommodative, pledging support for public and industrial adoption of AI while monitoring its risks. "It's important to properly deal with both the potentials and risks," Prime Minister Fumio Kishida told the government's AI council last week as quoted by Reuters.
The Western nations' differing approaches to AI are in contrast to China's restrictive policy. Its cyberspace regulator in April unveiled draft measures to align generative AI-powered services with the country's core socialist values.
The EU and US are also expected to exchange views on the emerging technologies at the Trade and Technology Council in Sweden on May 30-31.