(Singapore 15 May 2023) Global warming is beyond Asia's ongoing heatwaves but can still be mitigated by collective efforts of governments, communities, and the private sector,  Professor Dwikorita Karnawati, Indonesia's Candidate for the President of World Meteorological Organization (WMO) has told Fortune Times during an exclusive interview.
Professor Dwikorita Karnawati, who is commonly known as Prof. Rita, made the remarks while the mercury in Singapore hit 37 degrees Celsius last Saturday, equalling a 40-year record for the highest daily maximum temperature. Amid scorching weather, several schools in Singapore have eased their rules on uniforms.
Elsewhere in Southeast Asia, all-time highs have also been recorded in Vietnam, Laos, and Thailand's capital, where the heat was compounded by an intense smoggy season, causing pollution levels to spike.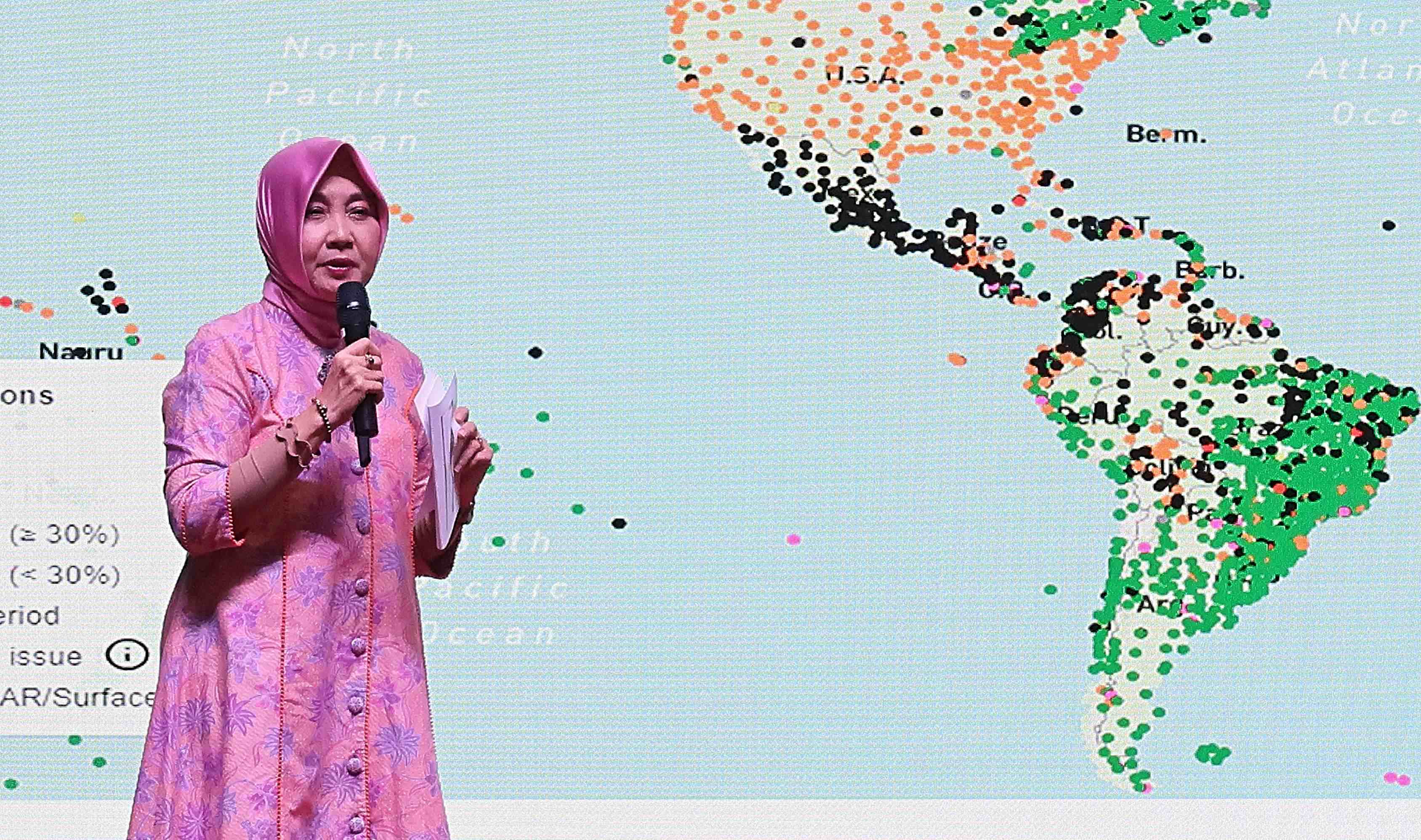 "When we talk about global warming, it's beyond heatwaves… it will lead to the significant increase of the frequency and intensity of extreme weather," said Prof. Rita, Director of the Indonesian Agency for Meteorology, Climatology and Geophysics (BMKG) and Permanent Representative of Indonesia with WMO.
Prior to the Covid pandemic, she frequently visited Singapore, conducting scientific research with NUS and NTU. Our interview was held last Friday, her first visit to Singapore since Covid, when the Indonesian Embassy in Singapore hosted a dinner reception for her candidature as the WMO President from 2023 to 2027.
During the hour-long interview, Prof. Rita told Fortune Times that Singapore, similar to Indonesia, is not being struck by the same intensity of heatwaves in some other Asian countries, although the temperature is rising generally.
"Heatwaves must have the rise of temperature beyond five centigrades compared to the maximal average for more than five consecutive days… In Jakarta, the temperature is still within the maximal average, not like in India, Mongolia, and the ASEAN continent," she said, noting that since Indonesia is a country of archipelagoes, the water of the ocean plays the role of a cooler to prevent the accumulation of heat.  
However, she gave plenty of scientific evidence that global warming, which includes Indonesia and Singapore, is an inconvenient truth if looking at what has happened since the onset of the industrial revolution in the 1850s.
"If we compare temperatures during 1850-1900 to today's, the increase of temperature has reached 1.1 degrees Celcius… In Indonesia, if we fail to mitigate climate change, its temperature will continue to rise 3.5 centigrades at the end of 2100," she said, noting that Indonesia's highest rain intensity in January 2021 was up to 377mm per day while it had used to be less than 300mm.
On top of that, the return periods of El Niño and La Niña —  two opposing climate patterns in the Pacific Ocean that can lead to intense storms in some places and droughts in others — have been shortened from 5-7 years in the past to 2-3 years now because of the global warming. 
El Niño usually brings droughts in southern Asia, Indonesia, and Australia while La Niña causes heavy rains over Malaysia, the Philippines, and Indonesia. 
Early this month, WMO announced that the El Nino weather pattern is likely to develop later this year and could contribute to rising global temperatures. After the past three years of the La Nina weather pattern in the Pacific Ocean, there was a 60% chance that will change to El Nino, its warmer counterpart, sometime between May to July this year.
Prof. Rita further explained that despite three consecutive years of La Nina, the global warming trend continues. More importantly, the past eight years from 2015 to 2022 are set to be the warmest eight consecutive years on record.
"Global warming means increased vulnerability on the World's food basket… It leads to the drought and flood, creating water hotspots and food security problems," she said. 
According to the figure that she quoted from the Food and Agriculture Organization of the United Nations, more than 500 million smallholder farmers, which produce 80% of the World's food source, are the most vulnerable to climate change.
She also explained that in the past, fishermen and farmers used astrology to observe nature, such as the stars, when they planted, and when they went to the sea. They learned from their ancestors. Now the old pattern has been ruined because of global warming. 
"Even my president reminds all the people that global warming is more scary than pandemic or the war," she added.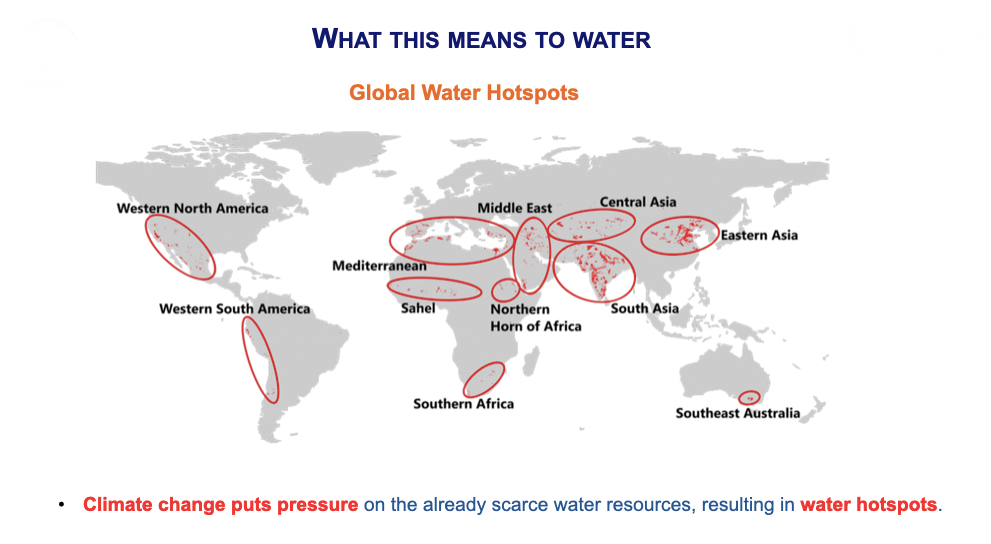 In order to mitigate global warming, she said human beings must change their behaviors, such as cutting fewer forests and planting more trees on the land and mangroves in the water that protects the coasts from the threat of waves and tsunamis. 
Since global warming is triggered by the concentration of carbon dioxide in the atmosphere continuously, humans must change to non-fossil fuels — those from solar power, wind, and waves. We also need to reduce plastic waste which contributes to the creation of the greenhouse substance that in turn leads to global warming, she said.
Governments should set up incentives to encourage green actions while penalizing greenwashing. Environmental inspection on a regular basis is a useful practice to reduce human impacts on the environment, such as those caused by discharging chemical wastes into rivers or the ocean.
Also, since the WMO has 187 member states and six-member territories, all the countries should be encouraged to share their meteorological and environmental data. However, that is not easy.
"In WMO, we have a new resolution which has been approved and agreed by all members to share data, but not all of the data," she said.
"Each country has its own national policy about the data because they consider some of the data critical and strategic perhaps. So the data is not really open. Indonesia has been sharing almost 100 stations and observations to the globe while other countries may share more or less than it." 
Apart from the government, she said we should also look at the private sector which can provide financial support to communities to quicken the step of implementing environmental projects, such as massive plantations.
"Global warming started more than 20 years ago and is still on. Indeed, we must work with communities and grassroots to achieve sustainability, especially education for the young population," she said.  
Speaking from her own experience, the professor told Fortune Times that when she was an undergraduate student in Indonesia, her lecturer brought her to some parts of the country that was difficult to reach and where many people died because of heavy rain and landslides.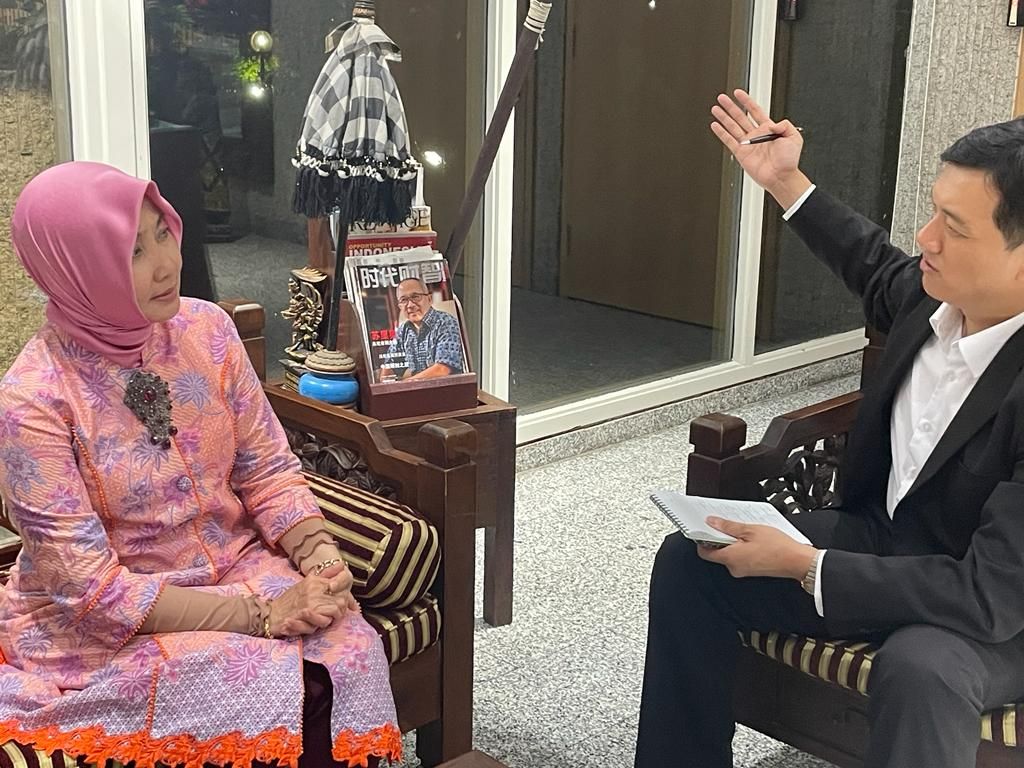 "I saw with my own eyes… the boots, the shoes, the bags of the kids… they seemed like my own. It happened almost every year from one place to another," she said.
"It happened in the tourism area because the floods suddenly came. The tourists, and many kids as well, were buried. That hit my heart… I also got guilty feelings then as we had the knowledge but couldn't use it to solve the issue."
In fact, that part of her university experience has been inspiring her to "solve the issue" through the pursuit of academic studies. 
"I learned that we must study abroad… because every country has its own strength," said Prof. Rita, who obtained her Ph.D. Degree in Earth Sciences from Leeds University, UK in 1996. In 1997, she continued her research on the Prediction of Hydrometeorological Disasters through the Post Doctoral Program at the Tokyo University of Agriculture and Technology, Japan.
She also visited places with a history of natural disasters, including Wengchuan, the epicenter of the 2008 Sichuan Earthquake in China which killed nearly 70,000 people. 
Prof Rita has been the Head of BMKG since November 2017, after her completion in serving as the President of Universitas Gadjah Mada (UGM), a prominent university with 55,000 students in Indonesia. 
With extensive professional experiences as a Professor in UGM's Environmental Geology and Disaster Mitigation, she has been very active in promoting and developing the National Multi-hazard Early Warning System (MHEWS).  She is also known as one of Indonesia's pioneers in the preparation of the Presidential Decree on the Indonesian Tsunami Early Warning System.
Suryo Pratomo, Indonesia's Ambassador in Singapore, said during the May 12 reception that Prof. Rita has extensive recognition from national and local counterparts as well as from various international organizations for her work.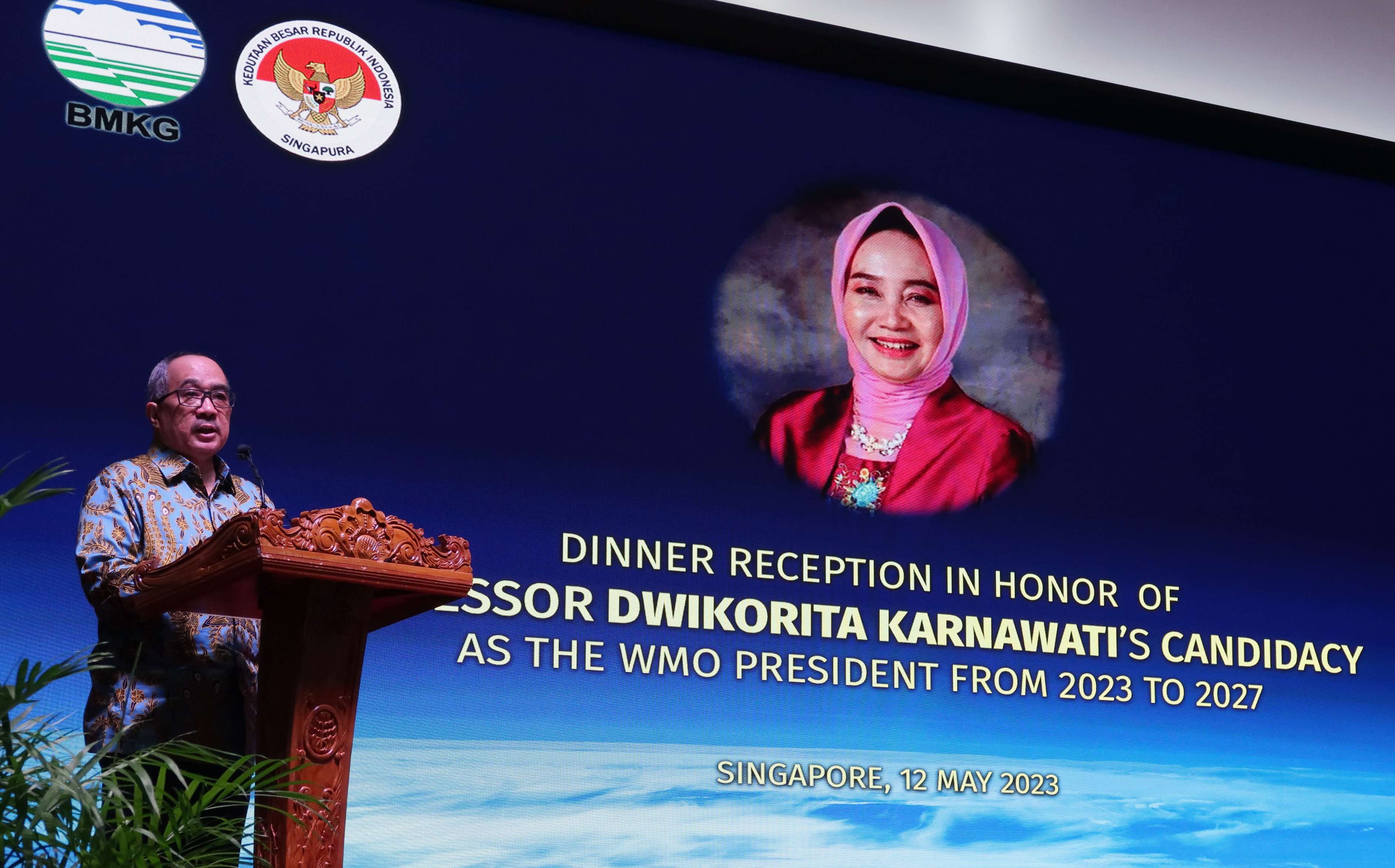 "Having 4 Intellectual Property Rights, Professor Rita's research works have been even widely used by the industry sector… Under her leadership, our MET Service plays a key role in the hydro-meteorological and other geophysical disaster management value chain — a subject that really matters to our country, given our strategic geographical location," said the Ambassador.
"Since 2022, BMKG has accelerated its human capital development program by having 500 MET personnel pursue doctoral degrees," he added, noting that she also has decades of active engagement at the WMO, both regionally, at the South Pacific Regional Association, and at the WMO as a whole.
"As a female leader and scientist, Prof. Rita would be able to provide a new perspective to further improve women's empowerment, inclusiveness, and gender equality in this organization… We fervently believe that it is very timely for the WMO to have its first female President," said the Ambassador.
It is expected that the new President of WMO will be elected during the 19th session of the World Meteorological Congress, the WMO's top decision-making body, from May 22 to June 2 2023 in Geneva, Switzerland.