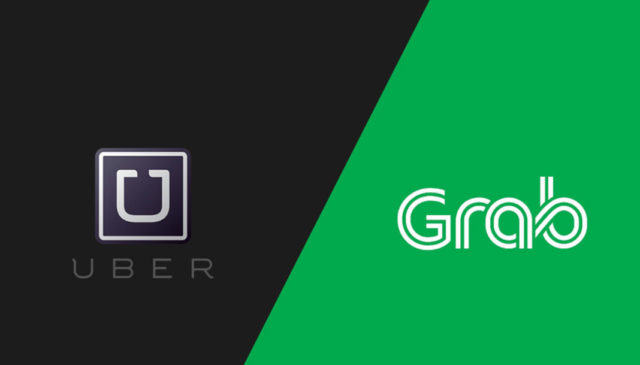 Singapore, 9 Mar 2018 – Grab, the dominant ride-hailing service in South-East Asia, is close to finalising a deal to acquire Uber Technologies Inc's business in the region and may sign a deal this week or next, according to people familiar with the matter.
Under terms of the proposed agreement, Grab would buy out Uber's operations in certain markets in South-East Asia and Uber will take a stake in Grab, the people said, asking not to be named because the talks are private.
The structure would be similar to the deal Uber struck with Didi Chuxing in China in 2016, when the San Francisco-based company sold its local operation in exchange for equity in the company.
Under a scenario being considered, Uber's stake in Grab is likely to be in the high teens or 20%, said one of the people. Grab has separately been in discussions with existing backers, including SoftBank Group Corp, and new investors for additional capital, according to people familiar with the talks.
Grab was most recently valued at US$6bil according to CB Insights. The current talks may still fall apart or the terms and timing may change. Grab and Uber declined to comment.
For Grab co-founder and chief executive officer Anthony Tan, the truce would bring to an end a bruising battle for leadership in South-East Asia's fast-growing ride-hailing market.
The companies have been locked in a struggle for control of as many cities as possible across South-East Asia, home to 620 million people.
Uber's new CEO, Dara Khosrowshahi, has been pushing to clean up the company's financials in preparations for an initial public offering next year. Pulling out of markets like South-East Asia would boost profits at a company that has burned through US$10.7bil since its founding nine years ago.
Khosrowshahi signaled during a trip through Asia last month that he is committed to key markets such as Japan and India.
Japan's SoftBank became the largest shareholder in Uber in January, setting off speculation that it would encourage ride-hailing startups in its portfolio to cut back on competing with each other. SoftBank also holds stakes in China's Didi and Ola, the India startup vying with Uber for leadership in that market.
Grab, which has more than 81 million mobile app downloads, currently offers services in 178 cities across Singapore, Indonesia, the Philippines, Malaysia, Thailand, Vietnam, Myanmar and Cambodia.
The Star