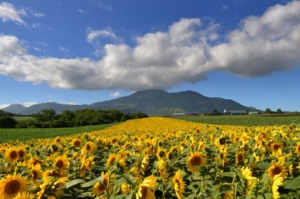 Singapore, 2 MAY 2018: Green Season has finally graced Niseko Village with its presence and has transformed this winter wonderland into a summertime playground. Whether you're a nature enthusiast, a foodie or travelling with family, here's 10 reasons why Niseko Village is the best summer destination.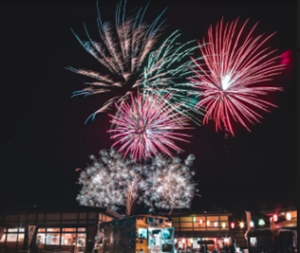 Niko-Niko Festival at Niseko Village
This annual event sees live performers as well artisans gather for a day of summer fun. There are plenty of games and activities that'll keep the kids entertained, while diehard foodies will get a chance to sample delicious offerings from local food vendors. This year's festival is scheduled for 25th August 2018.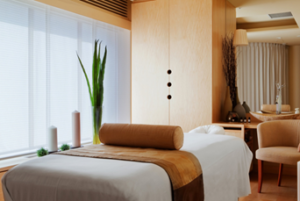 Relax at Wakka Spa
Indulge your senses in the tranquil environment of the Wakka Spa. Located in Hilton Niseko Village, the spa bases its therapies on the local Ainu healing traditions and harnesses nature's resources to heal and restore. Treatments include their signature Wakka Experience which comprises an Ainu herbal tent and a back scrub, aimed at restoring balance between the mind and body.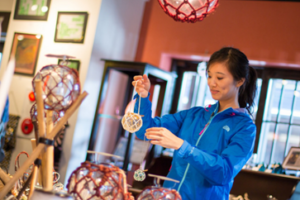 Shop and Dine at The Village
Dining and shopping options aplenty at Niseko Village's main pulse where traditional and contemporary concepts meld together to offer world-class eateries, designer shops and speciality stores. The Otaru Taisho Glass Palace is a must-visit for one-of-a-kind souvenirs made by renowned glass artisans from Otaru.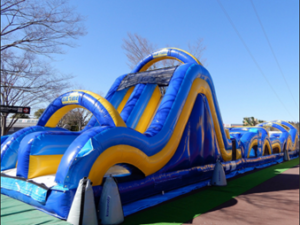 PURE Fun
If its action and adventure you seek this summer, PURE is the perfect base for all your outdoor endeavours. From traversing tree tops and speeding along a zipline to sliding down the biggest air cushion slider in town, PURE has something for everyone.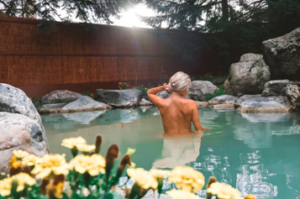 Bare It All at an Onsen
Take to the waters and discover the true meaning of relaxation with a dip in the local onsen. Renowned for being beneficial for general health and wellbeing, guests may choose to relax in the onsen located at The Green Leaf Niseko Village or the Hilton Niseko Village. Either way, this is a quintessential Japanese experience not to be missed.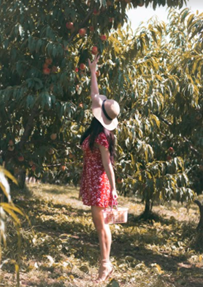 Fresh Fruit at Yamamoto Orchard
After spending a day at the Yamamoto Orchard, you'll understand why Hokkaido's reputation as Japan's bread basket is well deserved. Enjoy the abundance of fresh produce available and sample some the sweetest and juiciest fruit in the region. The best part is you can pick and eat as much as you like!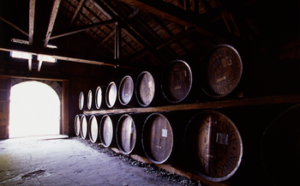 Sample Japanese Whisky at the Yoichi Distillery
Japanese whisky or Nikka whisky has become world-renowned owing to it subtle and refined yet complex flavor profile. Take a tour of the Yoichi Distillery and gain insight into the unique history of this much beloved tipple and its production process.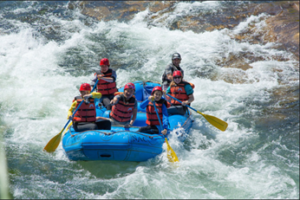 White Water Rafting Down the Shiribetsu River
Indulge your need for speed and take in the stunning views of Mount Yotei whilst white water rafting down the Shiribetsu River. Although Spring rafting is suited to more experienced rafters, thanks to increased water levels and stronger currents, the calmer stream during the Summer months is perfect for families and beginners. Regardless, it promises to be a splashing good time.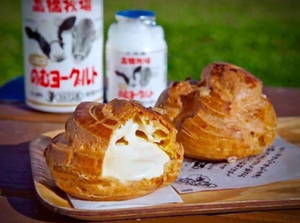 Eat Freshly Baked Cream Puffs at Milk Kobo
A trip to Milk Kobo is a must no matter your disposition toward desserts. While there is a variety of sweet treats on offer, Milk Kobo's cream puffs are the stars of the show. Its light and crispy shell is juxtaposed against its rich and luscious vanilla cream custard and is oh so delicious.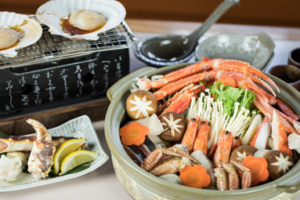 Fresh Seafood in Otaru
Being a port town, Otaru certainly sees more than its fair share of fresh seafood. Located just an hour's drive from Niseko, serious foodies will be spoilt for choice thanks to the generous array of seafood available. From sashimi platters to sushi rice bowls and everything in between, this is a foodie exploration not to be missed.