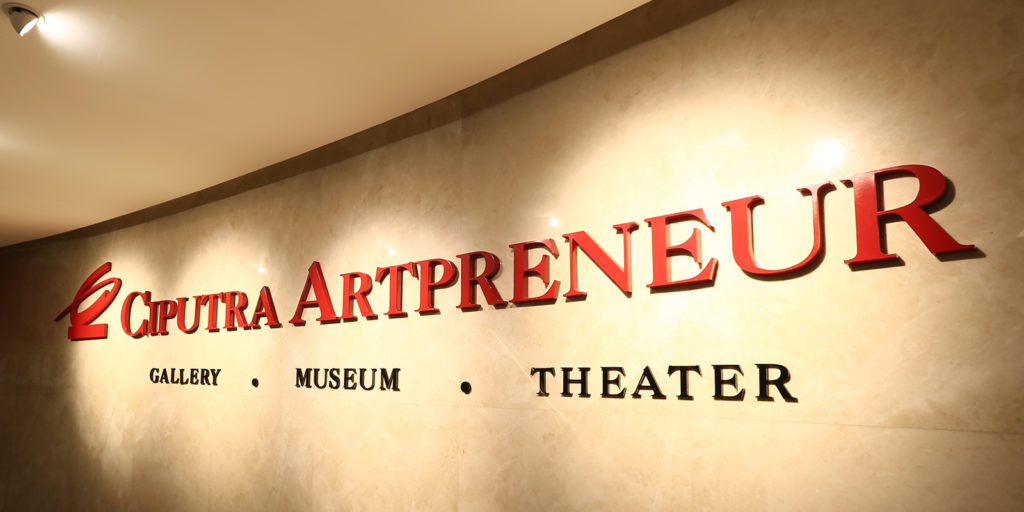 (Jakarta, 26th August 2019) Ciputra Artpreneur is collaborating with Komunitas Kapal Cinta (the Ship of Love Community) to hold an art exhibition called "Outsider Artpreneur" which will start from 27th August to 8th September 2019, at Ciputra Artpreneur Gallery.
According to Ciputra Artpreneur's President Director Rina Ciputra, Outsider Artpreneur is an art exhibition dedicated to celebrating the inclusion of artists with special needs. The event being held in 2019 represents the first step in launching an event that will be routinely held at Ciputra Artpreneur's galleries.
Rina Ciputra has received the Entrepreneur Award from Her Times, Singapore's leading Chinese language magazine for women, with the event supported by the Embassy of the Republic of Indonesia in Singapore which held at Mandarin Orchard Singapore on 22nd July 2019.
Outsider Artpreneur's theme is Pasung Kapal Lepas (Unshackling of the Boat). Nine special needs artists will show a total of 100 works, under the mentorship of prominent Indonesian artist, Hanafi, and curation by Jean Couteau.
Rina Ciputra is optimistic that Hanafi will be able to help increase the participants' abilities, especially in regards to the in-depth comprehension of art.
"I hope that this exhibition will open the public's eyes and encourage them to be more aware of, and better understand the circumstances of special needs individuals. We also hope to contribute to changing the public's view [of special needs persons] for the better. Our vision for this exhibition, is to open paths for families and communities to the realization that special needs artists can be guided towards achieving their own independence in everyday life." said Rina Ciputra.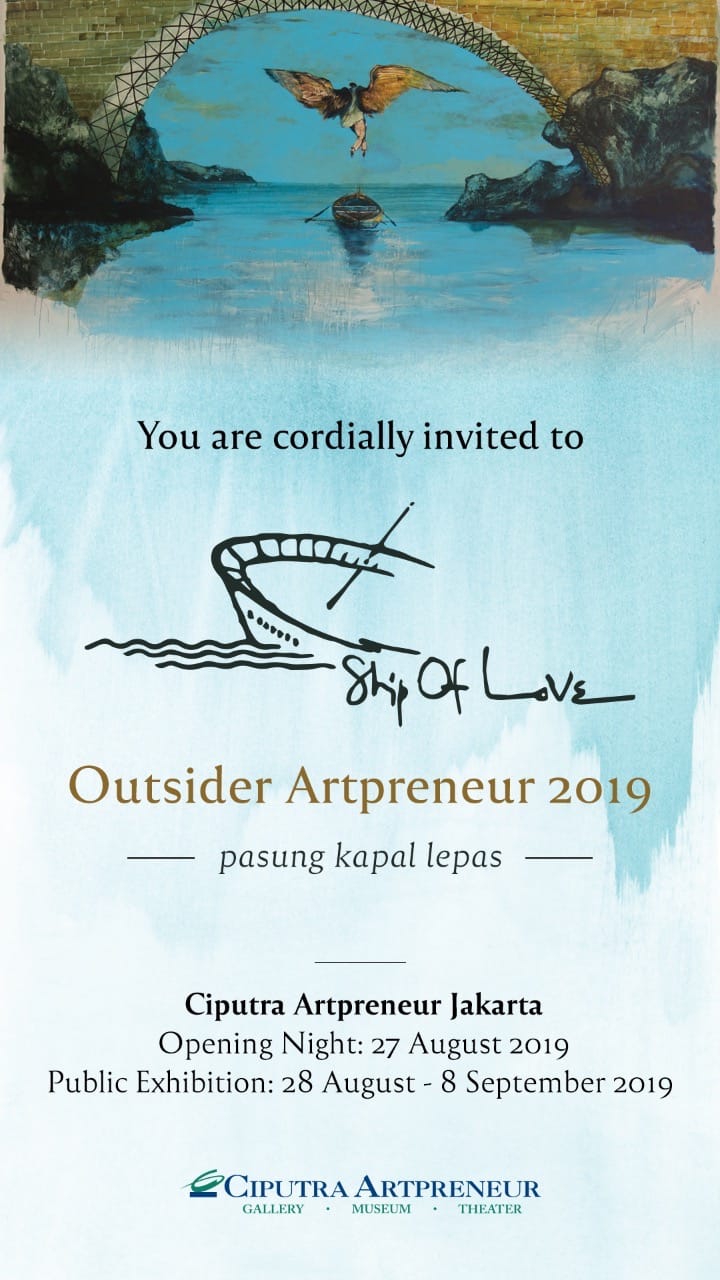 Besides the art exhibition, Outsider Artpreneur also includes an art workshop with Hanafi (a prominent contemporary artist), a talk show on Outsider Art, live painting by Outsider Artpreneur artists, the auction of Hanafi and Rob Pearce's paintings, an auction of luggage painted by Outsider Artpreneur artists, and several charity concerts by Efek Rumah Kaca and other bands.
These events are being held as part of Ciputra Artpreneur's activities in commemoration of its 5th anniversary and is affiliated with ArtJakarta's Gallery Night.
In its first year, Outsider Artpreneur will be held under the tutelage of prominent Indonesian artist, Hanafi. He and the chosen artists will also celebrate their diversity by collaborating on one large work titled Kapal Cinta Outsider Artpreneur (Outsider Artpreneur Ship of Love).
Komunitas Kapal Cinta explains that exhibitions of Outsider Artpreneur's type were first popularized by the art critic, Roger Cardinal. Ciputra Artpreneur and Komunitas Kapal Cinta has combined the concept with the term "Artpreneur". The event's intent to help special needs individuals raise their facility in mental and artistic aspects.
Outsider Artpreneur is particularly interested in increasing the capacities of special needs artists. One of Hanafi's teaching methods is to encourage artists to apply more expressive means in the process of artwork creation. As a result, the artists would produce high-quality works and as a result, hopefully become self-sufficient in the future.