The Hong Kong International Airport has resumed operations on Tuesday, a day after all flights were cancelled due to protests, but some flights are still under influence.
A check by a Fortune Times reporter on Changi Airport Group website showed that at least 12 Hong Kong-bound flights had departed Singapore as of 2pm on Tuesday.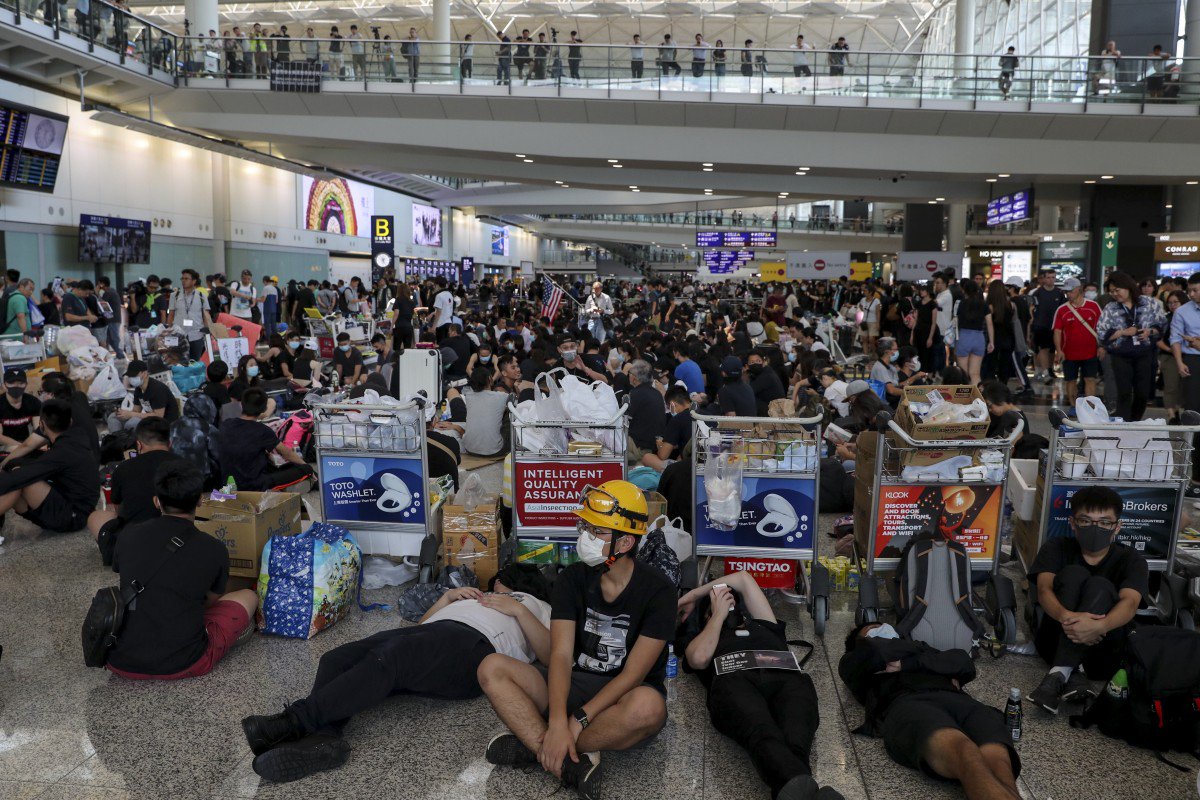 The Airport Authority Hong Kong has advised passengers to pay attention to the latest flight information through the airport's website and its mobile app.
Despite the airport reopening, Hong Kong flag carrier Cathay Pacific said it has cancelled over 200 flights to and out of the airport on Tuesday, according to its website.
Cathay Pacific said it would only operate a limited number of flights for connecting passengers. Airport flight boards showed the likes of Emirates Airline and Virgin Australia had flights scheduled to depart on Tuesday, Straits Times has reported.
In a statement issued on Tuesday morning, Air China said it had cancelled 14 flights to and from Hong Kong on Tuesday and Wednesday, and more such flights might be affected. The airliner has increased its capacity for the air route between Beijing and China's southern city of Shenzhen.
All flights in and out of Hong Kong were cancelled on Monday due to a protest held at the airport. A large crowd of protesters rallied at the airport, severely disrupting the normal operations of the airport, one of the busiest in the world.
According to Straits Times, a Singapore Airlines spokesman said that a total of 810 passengers and one infant were affected by the disruptions on Monday. All flights to and from Hong Kong were expected to operate as scheduled on Tuesday, he said.
Passengers with luggage were being checked in for flights, and only a handful of the thousands of protesters who flooded into the airport a day earlier remained in the building.
Cathay Pacific Airways, already under pressure from Chinese authorities after some employees joined protests, extended its decline to trade at the lowest since May 2009.
Citic Securities said international airlines may reevaluate Hong Kong's role as an international hub and the flights they allocate there. That will help Shenzhen establish itself as a hub in the longer run, analysts Liu Zheng and Hu Shimin wrote in a note, Bloomberg has reported.
The movement has infuriated Beijing, where authorities Monday slammed violent protesters who threw petrol bombs at police officers, linking them to "terrorism".
Hong Kong's radical demonstrators have repeatedly used extremely dangerous tools to attack police officers, which already constitutes a serious violent crime, and also show the first signs of terrorism emerging, said Yang Guang, spokesman for the Hong Kong and Macao Affairs Office of the State Council.
"This wantonly tramples on Hong Kong's rule of law and social order."