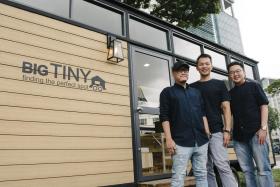 Singapore, 17 Jan 2018 – A new company, Big Tiny, founded by three Singaporean entrepreneurs allows homebuyers to buy an eco-friendly "tiny house" on wheels and rent it out to tourists in scenic locations overseas. It is the first company in Singapore to integrate the concept of 'tiny houses' with ecotourism.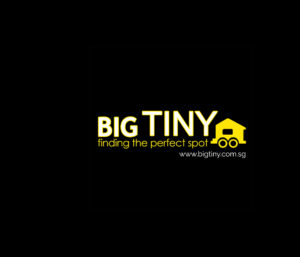 The co-founders will eventually approach the Urban Redevelopment Authority (URA) to discuss the possibility of parking Big Tiny homes in scenic spots such as East Coast Park and Marina Barrage.
Big Tiny has an office in Yishun, is targeting young couples with children, inter-state tourists and travellers seeking refuge from hectic city life.
At least two groups of homebuyers have already participated, and expect to be renting their houses out in New South Wales and Victoria by the end of this month. The houses, which can be shared by up to eight buyers, cost $80,000 each and can be rented out overseas for between $150 and $250 a night.
They will be listed on AirBnb and Booking.com.
They range in length from a 4.8m-long house covering 186 sq ft, which can comfortably house two guests, to a 7.2m-long one for four, which occupies 240 sq ft. Both of these come with a loft bedroom.
The first two houses will be launched in New South Wales – on the edge of the stunning Blue Mountains – and in Victoria by the end of January. Two more will be ready in Brisbane and New Zealand by mid and end-2018 respectively.
The prefabricated houses are assembled using machinery, and can be yoked to a four-wheel-drive and transported to various locations. All units come with heating, air-conditioning, a backup generator, fully-equipped kitchen, shower, television, sofa bed and other minimalist furnishings.
The units have large windows and come with "multi-functional furniture", including a sofa bed, foldable table and chairs which double as storage spaces. Multi-functional stools that can also be used as storage spaces or a coffee tables and a table that folds away are some of the features in the house.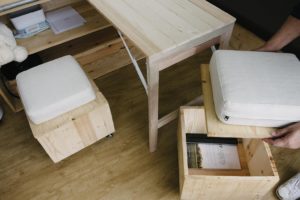 Each comes with solar panels, a rainwater collection system and a composting toilet. Big Tiny houses are built to local building regulations and have been designed with the local climate in mind. For instance, some units in Australia have been fitted with double-glazed windows for insulation as well as insect nets. The house comes with a fully stocked kitchenette, which has a microwave, a sink and a mini fridge.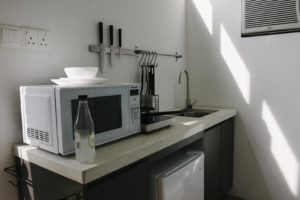 Designs are of idea of using composting toilets – dry toilets without the flushing mechanism – more palatable for his guests. Sitting down on the toilet seat automatically switches on an exhaust fan and opens the toilet bowl, filled with sawdust, which would otherwise be left closed.
The units can last for 15 years with regular maintenance and also come with a fire extinguisher as well as an extra digital lock to ensure security.